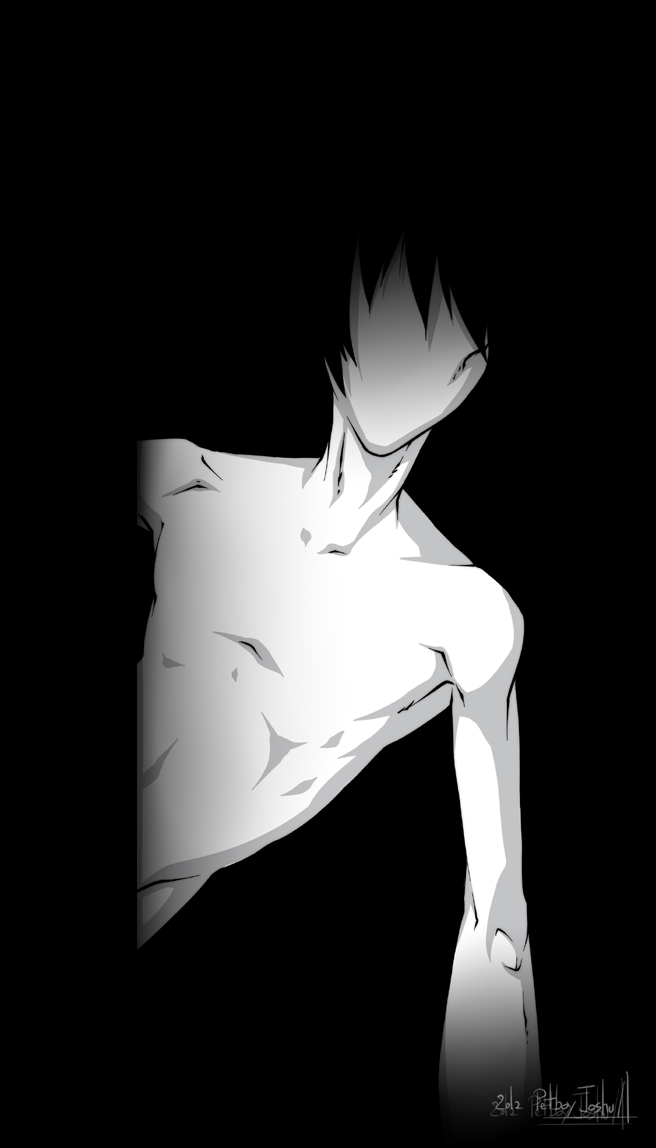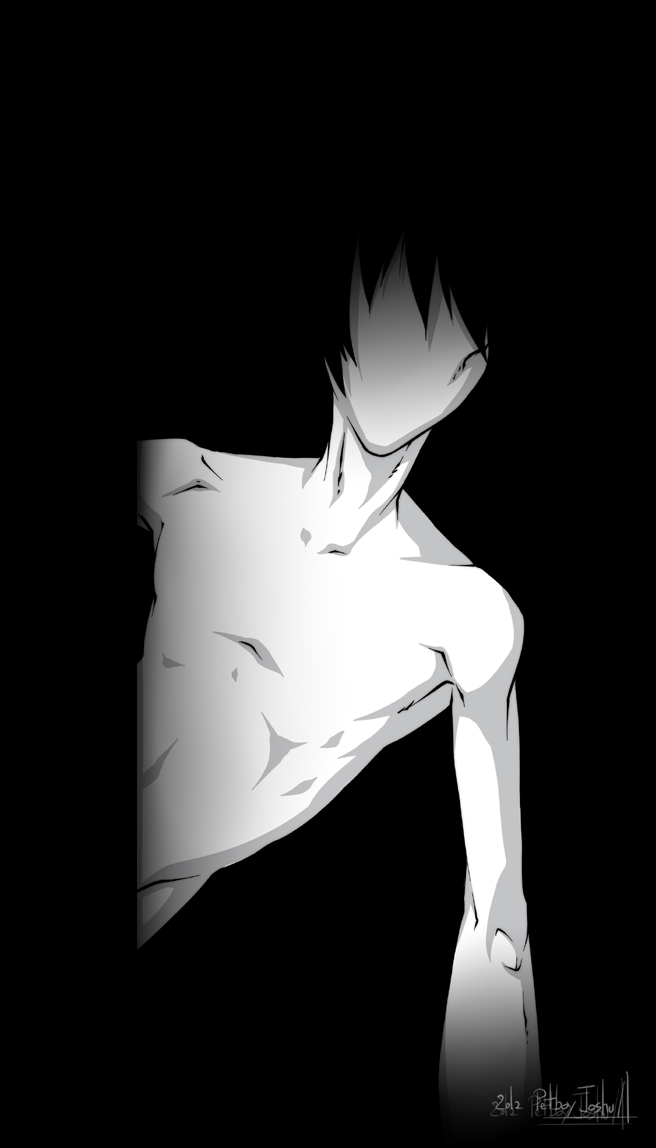 Watch
He's got no eyes, but somehow, you feel like he's staring at you.

-------------------

I was a lot inspired by asian ghost stories when I first imagined Joshua's look, but I realized recently that I actually never drew him as some sort of ghost.
I know a few people who think that I'm scary as hell, thanks to the pale skin and the "I've got no face" stuff. This is for them.

I tried to keep the shading and lineart really simple for that one, I like how it came out, though.
Looking at this portrait reminds me of several Japanese horror movies. It especially reminds me of Ju-On: The Grudge. There is a vacant look in his face, extremely expressive while also blank at the same time. There is a wonderful dichotomy in the simple and yet complex expression in the drawing. It feels like there is a playful expression, though that could be implied having seen other drawings of Joshua. Whenever I see a drawing or photograph of the pet boy there are two emotions that I see. I see an accepting sadness knowing there is no escape from his bondage, but there is also a devilish playfulness knowing that he can use his bondage for his own use. This blank expression conveys more emotion and dialogue then many detailed facial drawings.
The Artist thought this was FAIR
5 out of 5 deviants thought this was fair.