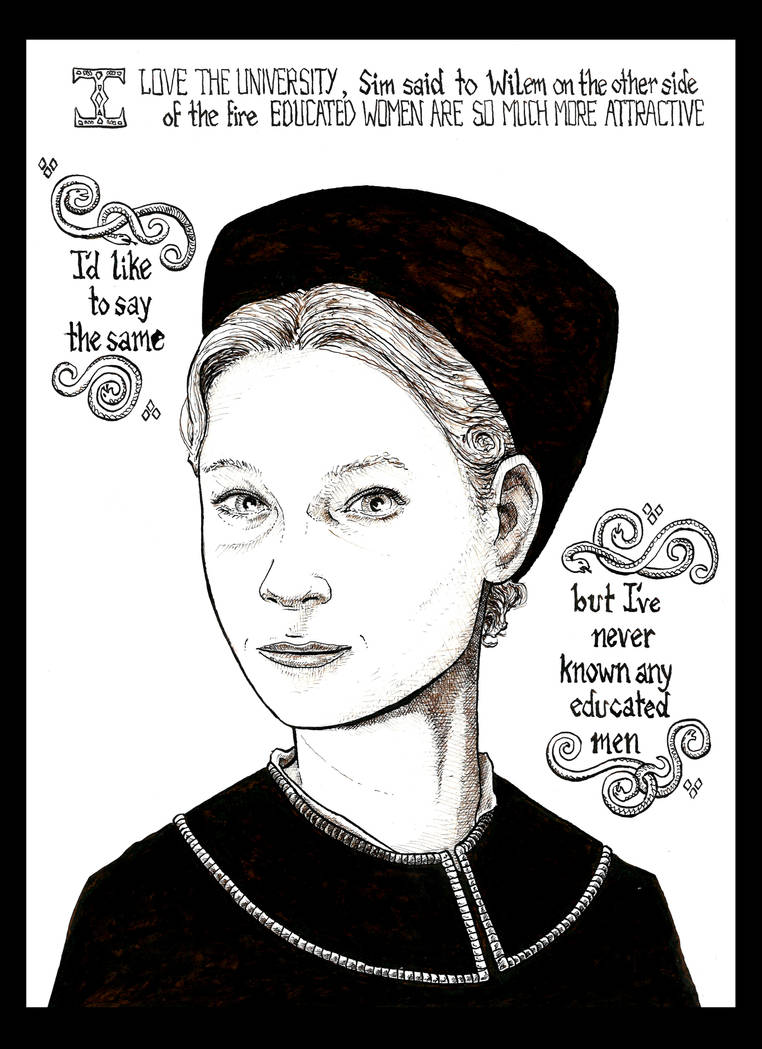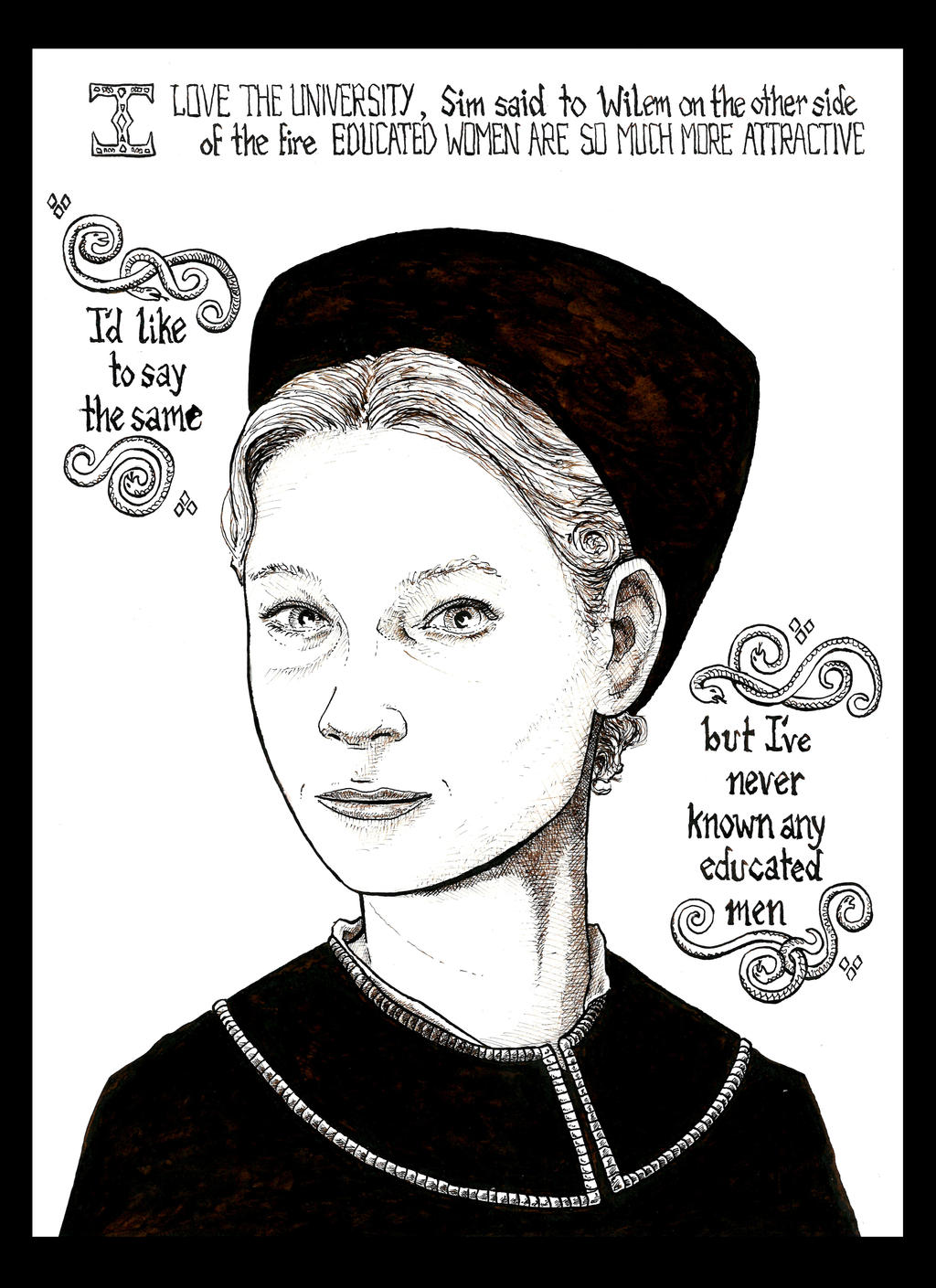 My interpretation of Mola from the Kingkiller Chronicles by Patrick Rothfuss.
Mola is a friend of Kvothe and a fellow student of the University.
This drawing is for the contest "Touched by Fire" of the

group.
As an administrator of the group my drawing can't be considered for any prize, but I wanted to participate anyways.
Drawn with a pencil and finished with sepia ink and a dip pen.
Other drawings I've made with quotes from the novels: