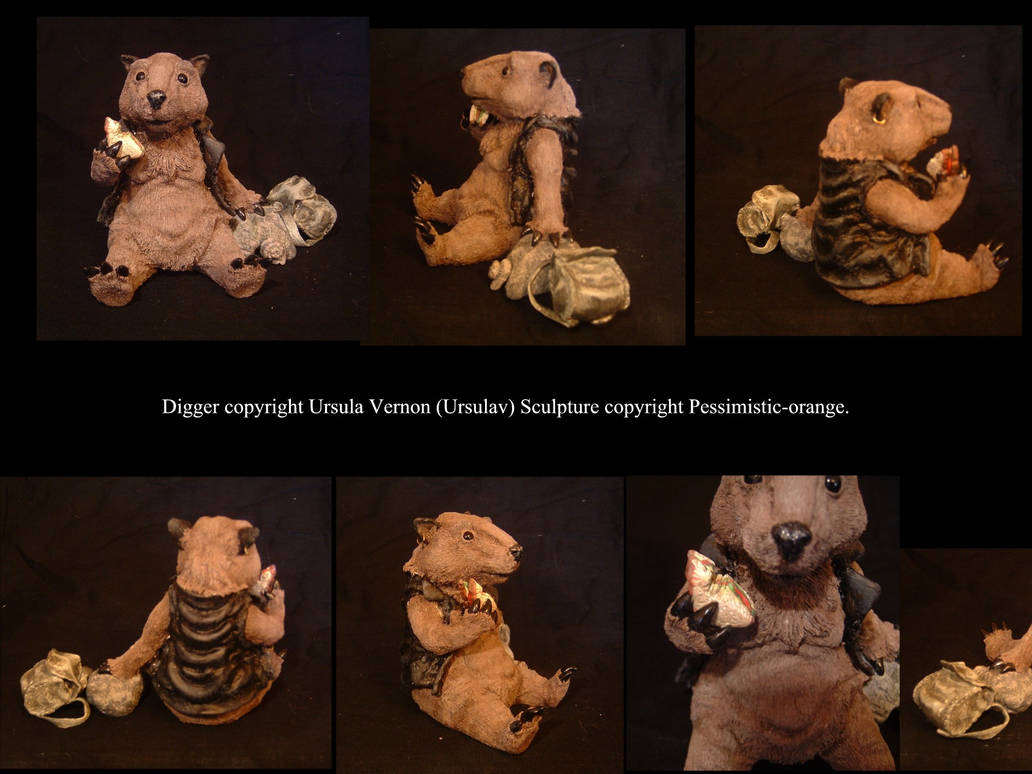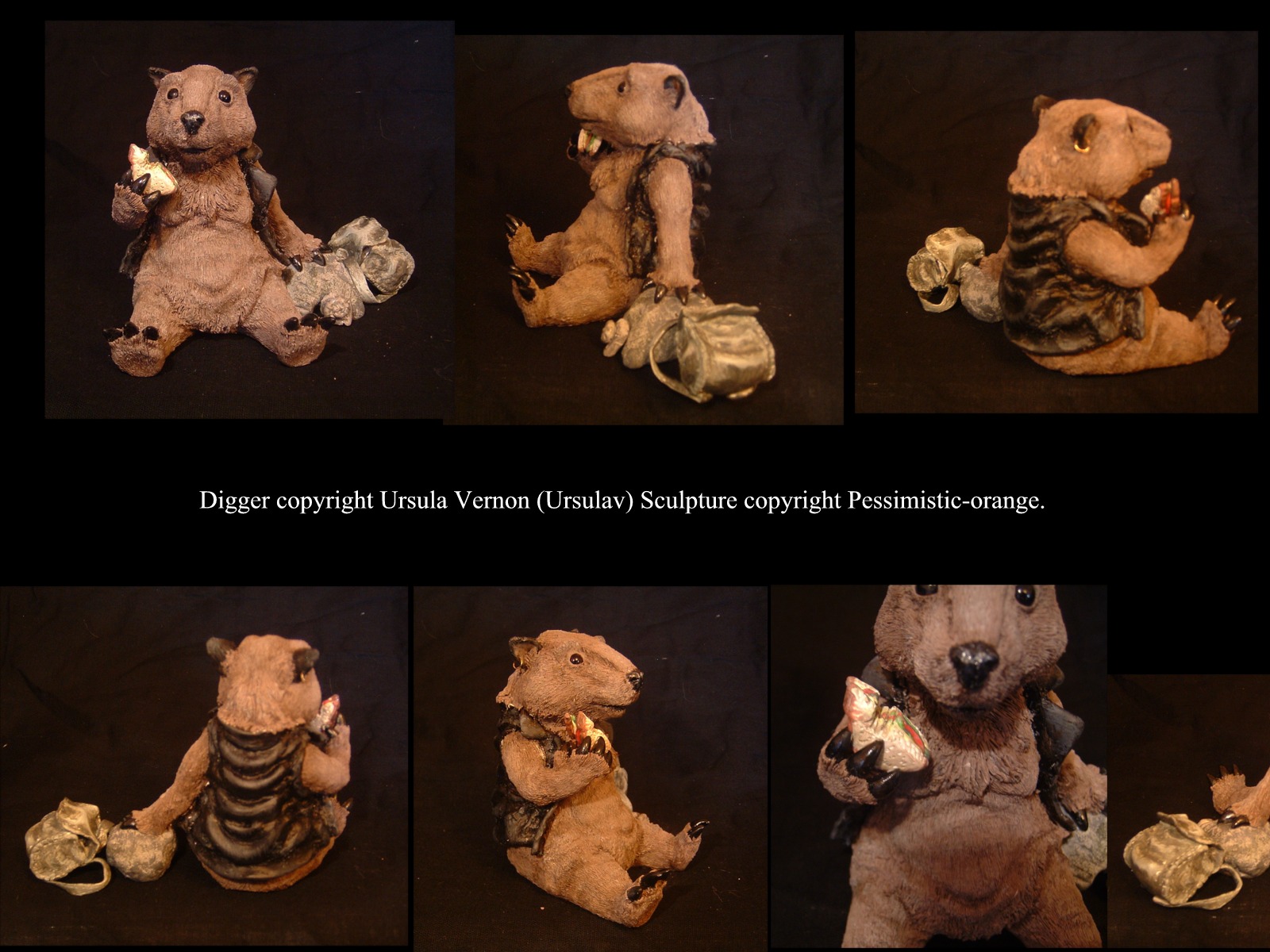 Watch
Please note: I take no credit for the character whatsoever, it should go to
Who was kind enough to allow me to sculpt her brilliant charcter

So this is Digger, eating a sandwich (cheese, lettuce and jam in white bread) and sitting by a rock and her backpack. You can't see it on this pic very clearly, but there is also the ammonite resting by the rock.
I had great fun doing this sculpture, I have not done a proper fanart sculpture for some time (at least not a finished one) and the final result stands 4" high.
I used coloured sculpey, super sculpey, paint, stone eyes, tinfoil, glue, varnish and probably a lot of other stuff, which I have forgotten.
And on a final note please go and visit