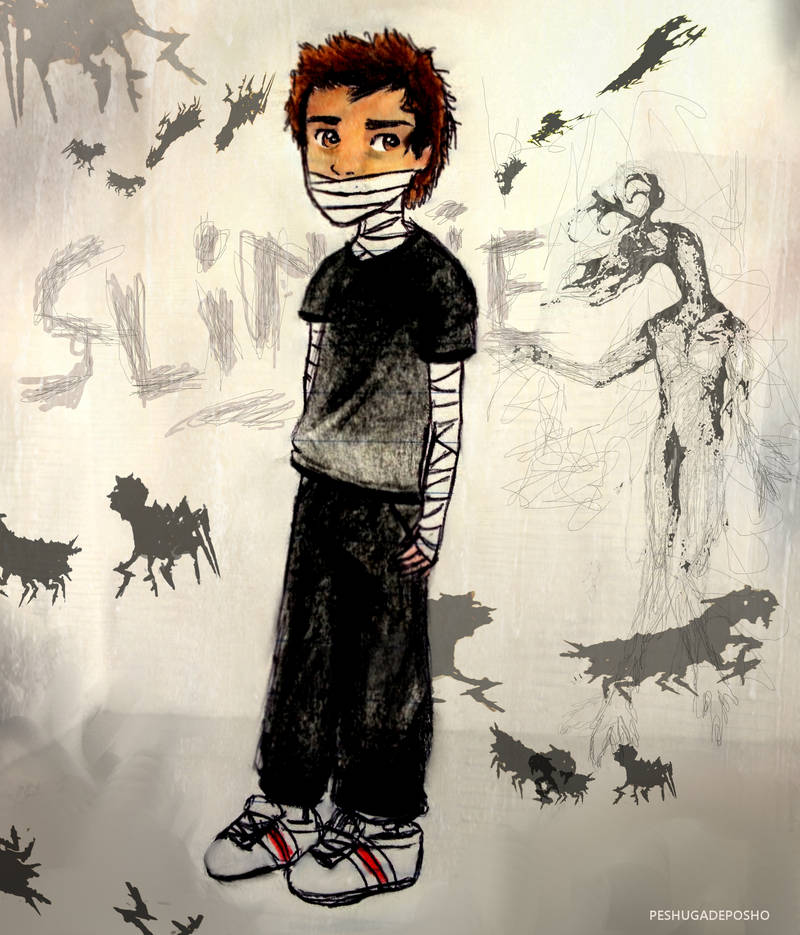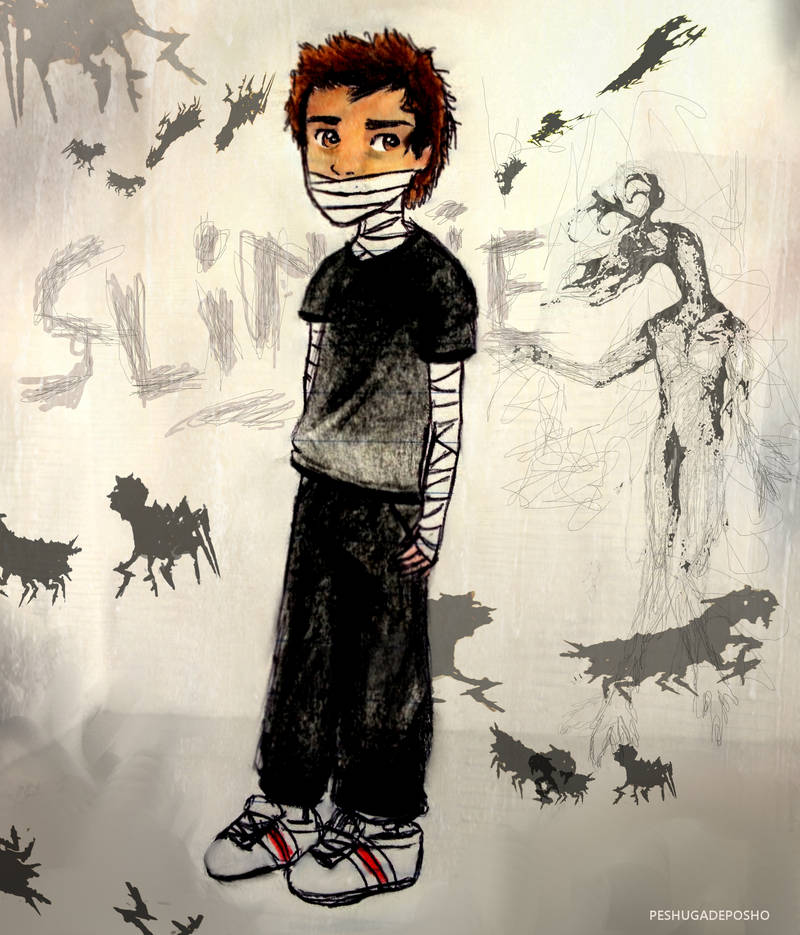 Watch
woop woop
I'm FINALLY FREE! (that means I can draw again)
Sorry for the lame pose D:
Here's Grizzly Jazz
Request by
~
Jason-Jason
Concept:
Name: Grizzly Jazz.
Age: 16.
Height: 5'4
Gender: Male.
Appearance: This thin, very lightly olive skinned teen, who looks younger than his actual age, has short, spiky and somewhat messy dark brown hair, and eyes of the same color. His attire consists of a black t-shirt with dark jeans and poorly fitting white sneakers. Grizzly has bandages on the lower half of his face, along with his neck, hands and all the way up to his elbows.
Personality: Grizzly doesn't say a lot; he's not exactly the most positive kid out there. Tends to only care for friends and pays no attention to most non-friends. His issues and dark past causes him to be a fearful, stressed out and somewhat childish individual. Deep inside however, Grizzly is a fairly friendly person that just wants to be happy.
Misc.: Grizzly is diagnosed with a major and seemingly one-of-a-kind form of Insomnia. He uses medication to deal with it and other issues of his, both mental and psychological. He claims to be haunted by an entity that calls himself 'Slinkie'. Though it is assumed that this is just a figment of his imagination, staff of hospitals that Grizzly attends report finding the word 'Slinkie' written on walls near his room, along with a seeing a black humanoid with an antlered cervine skull head watching him from afar.
The bandages on Grizzly keep the life in and the death out.
( In case if you don't like it, I can do it again

)
btw, FEEL FREE TO SEND ME ANY CRAZY REQUEST YOU HAVE!


Wow it's been two years since I requested it (yeah, moved to a different account a while back). Wanted to say thanks again, it's still pretty accurate with the current Grizzly. Featured in his new bio; though the bandages aren't part of his normal design, I managed to incorporate them:
sleepingleo.deviantart.com/art…
Reply

The pose actually quite fits him, especially since he's looking at you know who.

Oh, yes, now THIS is Grizzly; a child trapped within a world of grit and darkness. I like how you drew this, especially Slinkie in the background. It's just how it's supposed to be; a vague thing in the distance that may be more than just a figment of his imagination.

Overall, I like it. (TL;DR omg this is awesome!!!) Thanks. : )
Reply