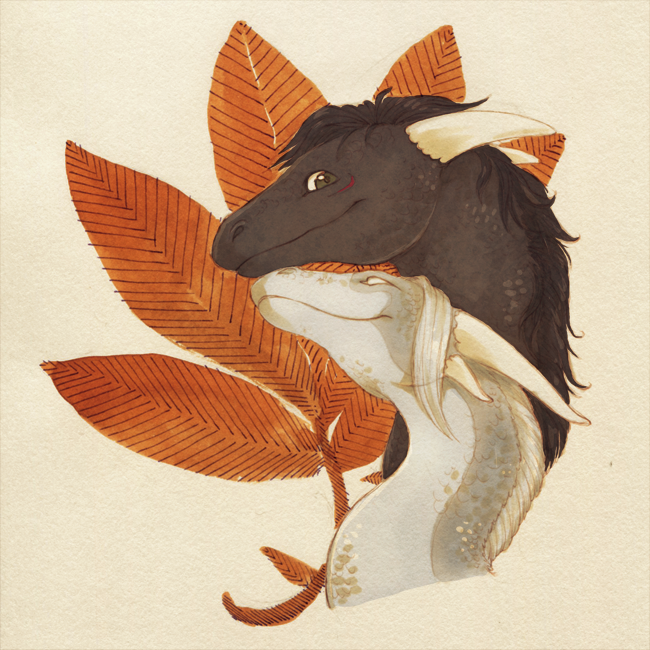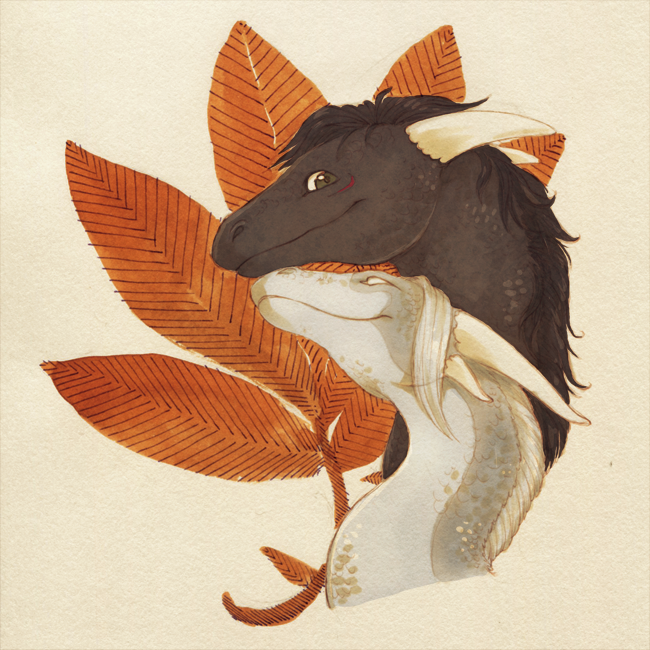 Watch
For
Samantha-dragon
for catching the 50.000 kiriban, her dragon-self and her boyfriend :3
Also the 22th Inktober XD I used the thinnest fffking liner I had, it was almost invisible -___- Anyway, once again, this is one of my works where the traditional and digital mix up. I have no idea which category to select...
Tumblr
|
Facebook
|
Instagram

proč jen mi tohle pořád ještě leží na dně "mentions"? D: omlouvám se, že mi to takhle trvalo, dodat alespoň komentář *facepaw*
Děkuji za parádní kiriban, že je Sam "bledulka" mi ani nijak nevadí (stejně tak šupinkovej bonus na ní) - ostatně, je shapeshifter, takže vlastně není co řešit

Hrozně se mi líbí, jak Dreitík kouká

Reply

Wonderful picture! They look wonderful!
Reply

Jééé, to je paráda

Totálně roztomilé a úžasné, i když jsem chvilku váhala, jestli Samantha není náhodou modrá

Reply

eee, je, plácám tam moc vrstev a taky jsem ji udělala bledulku, tak tím spíš to ty vrstvy navíc sežraly XDD naja, původně jsem to chtěla udělat černobílý stejnak XD
Reply

No, upřímně by to ta sytá modrá možná i rušila

Takhle to vypadá moc pěkně a ta bledost je zřejmý umělecký záměr

Reply

Really cute!

I love the way you draw dragons!
Reply