Journal Entry:
Thu Apr 26, 2018, 10:11 AM
Facebook
l
Gallery
l
dA Portfolio
l
Watch Me
l
Note Me
We are SOLD OUT of Classic Mythology III Sneak Peek Packs. Thank you again to everyone who ordered.
We will begin emailing everyone shipping options and we hope to begin mailing the packs on Monday April 30th.


---------------------------------------------------------------------
Perna Studios will be selling 29 Classic Mythology III sneak peek packs for $30.00 US dollars each (shipping is extra) on Friday April 27th at 1:00pm (EST).

Each sneak peek pack will contain one P3 (Ceridwen) promo card, one P3 promo metal variant and one regular full color sketch card from the set.

To order a set, please us at tmontana@sympatico.ca on Friday April 27th at 1:00pm (EST) with the title "CM3 Sneak Peek Pack". Only one sneak peek pack available per household/person/address. These will be sold at a first come first served basis to make it fair.

The following artists sketch cards will be inserted in the sneak peek packs;



Alcione Silva
Alexis Hill
Alfret Le
Arwenn Necker
Dominic Racho
Eric McConnell
Ingrid Hardy
Jake Sumbing
Juri H. Chinchilla
Leon Braojos
Lisa Leblanc
Loren Bobbitt
Marcia Dye
Sanna Umemoto
Yuriko Shirou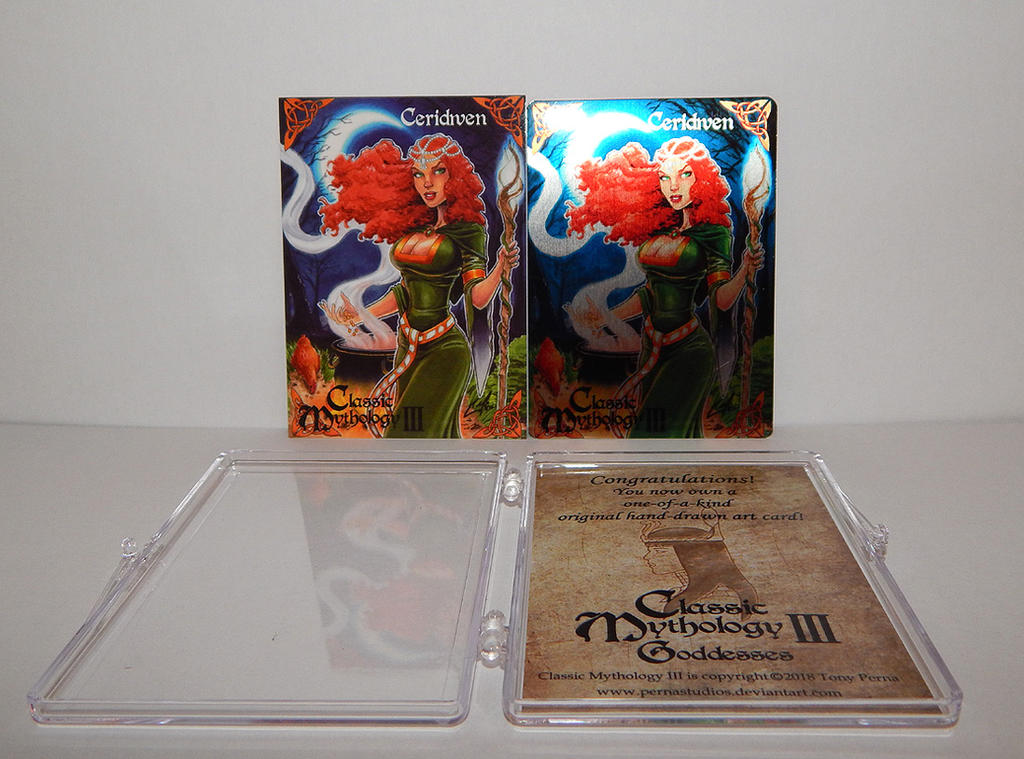 CSS made by
TwiggyTeeluck
Texture by
Princess-of-Shadows