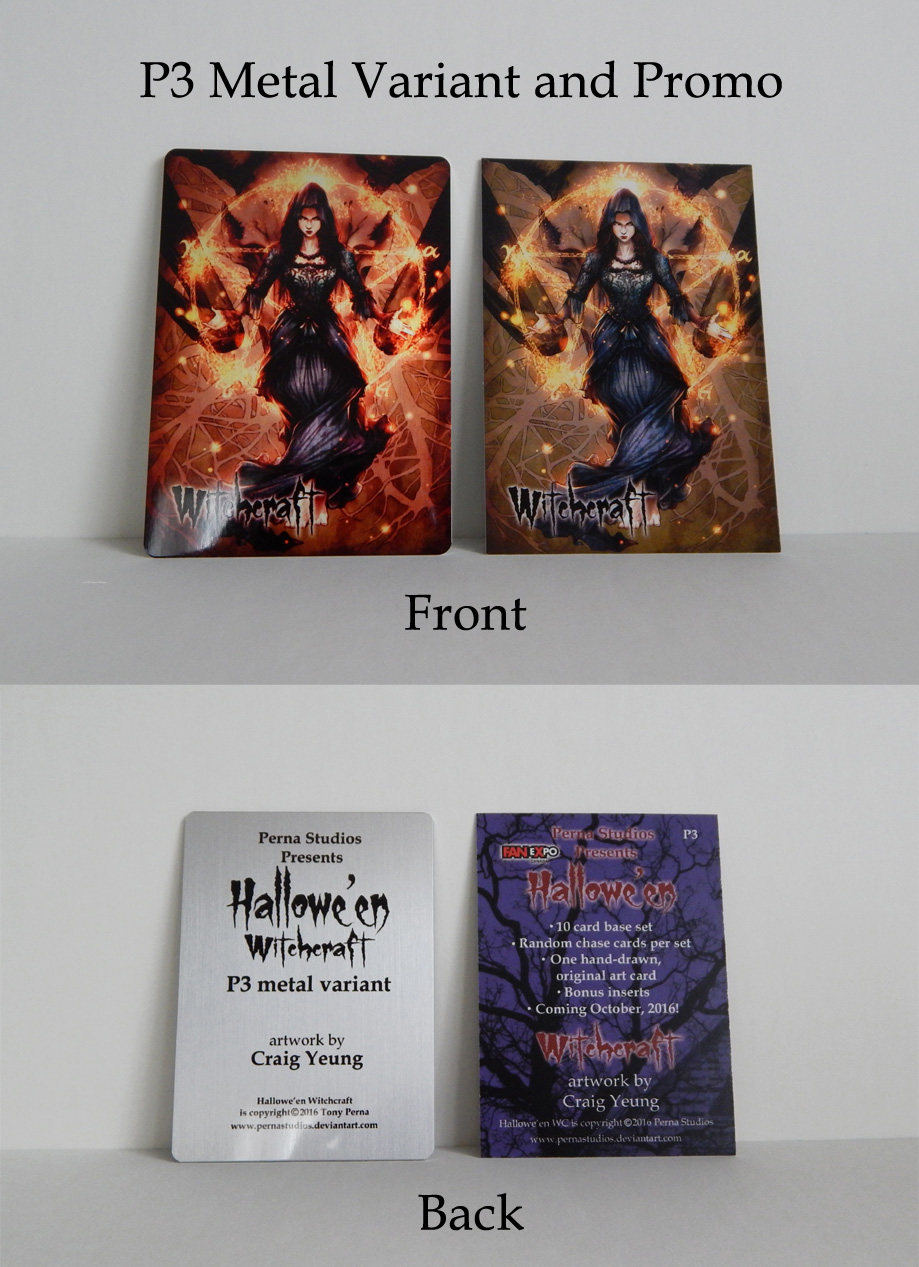 Now that Fan Expo Canada is over we have limited quantities of the Witchcraft P3 promo cards and the thick double-sided metal variant cards available for sale. Each metal variant is $10.00 USD (shipping is extra $2.50 to Canada, $5.00 to the US or $7.50 for overseas ). There are only 30 of these metal variants produced. Each metal card will come with it's matching regular printed promo as well.
If anyone is ONLY interested in just the regular printed P3 promo card we can ship it for the cost of postage ($1.00 to Canada, $1.50 to the US or $2.50 for overseas). Please email us at tmontana@sympatico.ca if interested.
We also have extras of the Witchcraft P1 & P2 promo cards available and a small quantity of the metal variants as well.
This promo card art was drawn by artist Craig Yeung

and digitally colored by artist Juri H. Chinchilla