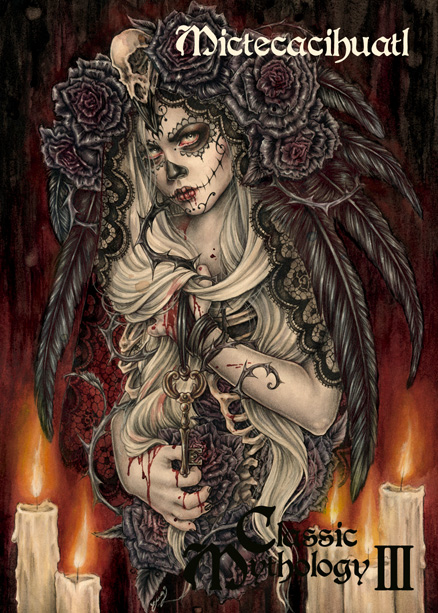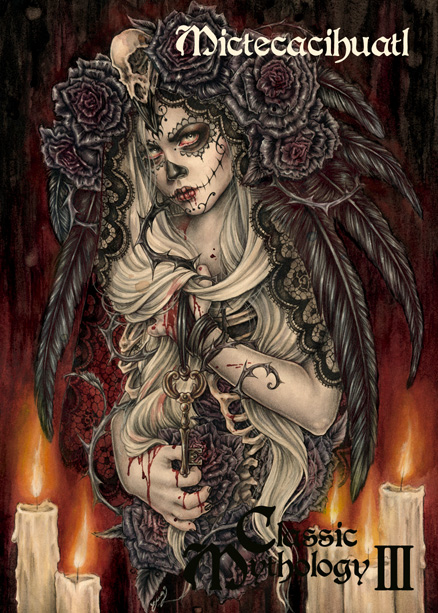 Perna Studios is very excited to announce our tenth trading card set entitled Classic Mythology III: Goddesses (release date Summer of 2018). This set will focus on Goddesses from timeless Classic Mythologies that we have all come to love and enjoy during our lifetime. The mythologies spotlighted in this set are Greek, Norse, Egyptian, Celtic, Native American, Japanese and African.
pernastudios.deviantart.com
PLEASE, NEGATIVE CRITIQUES ARE NOT WELCOME. THESE ARE ARTISTS INTERPRETATIONS. DESCRIPTIONS ARE BASED ON VARIOUS STORIES THAT ALL DIFFER FROM VARIOUS SOURCES. NEGATIVE COMMENTS WILL BE DELETED. WE WANT THESE CARD SETS TO BE FUN. PLEASE DO NOT BE RUDE. THANK YOU.
This awesome art of Mictecacihuatl from Aztec Mythology is created by the very talented artist Enys Guerrero

This beautiful art will be a base card in our Classic Mythology III: Goddesses card set.
Mictecacihuatl - In Aztec mythology, Mictecacihuatl is Queen of Mictlan, the underworld, ruling over the afterlife with Mictlantecuhtli, another deity who is her husband.
Her role is to watch over the bones of the dead and preside over the ancient festivals of the dead. These festivals evolved from Aztec traditions into the modern Day of the Dead after synthesis with Spanish traditions. She now presides over the contemporary festival as well. Mictecacihuatl is known as the Lady of the Dead, since it is believed that she was born, then sacrificed as an infant. Mictecacihuatl was represented with a defleshed body and with jaw agape to swallow the stars during the day.
enysguerrero.deviantart.com
or
www.facebook.com/enys.guerrero…
or
enysguerrero.tumblr.com