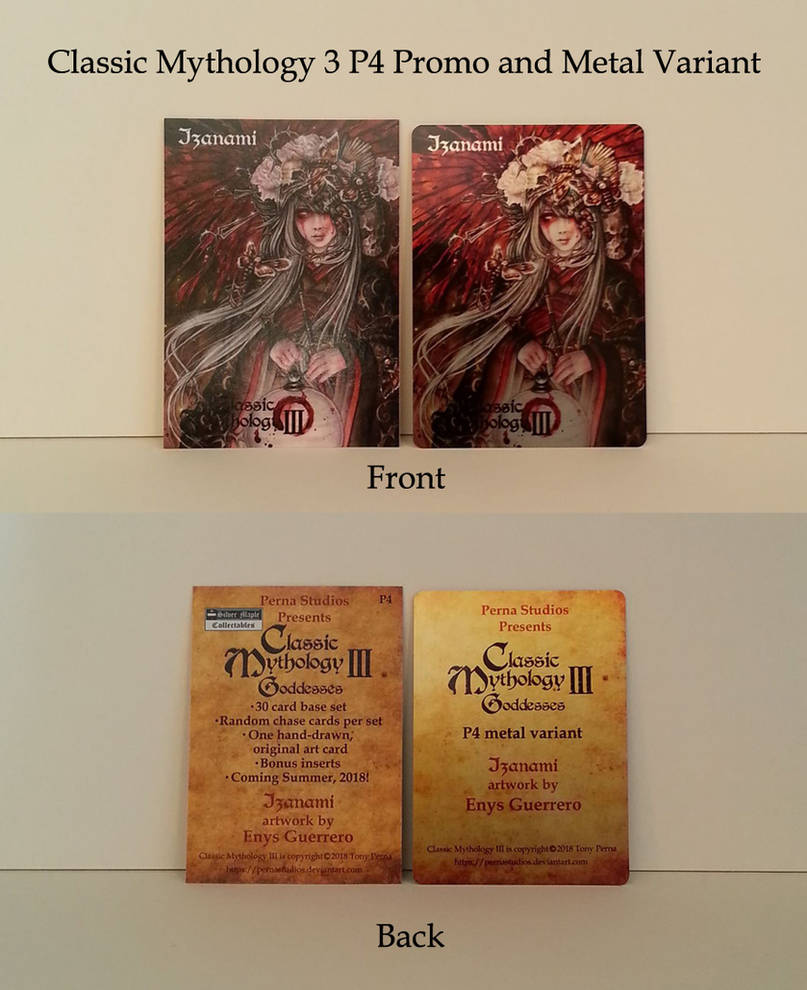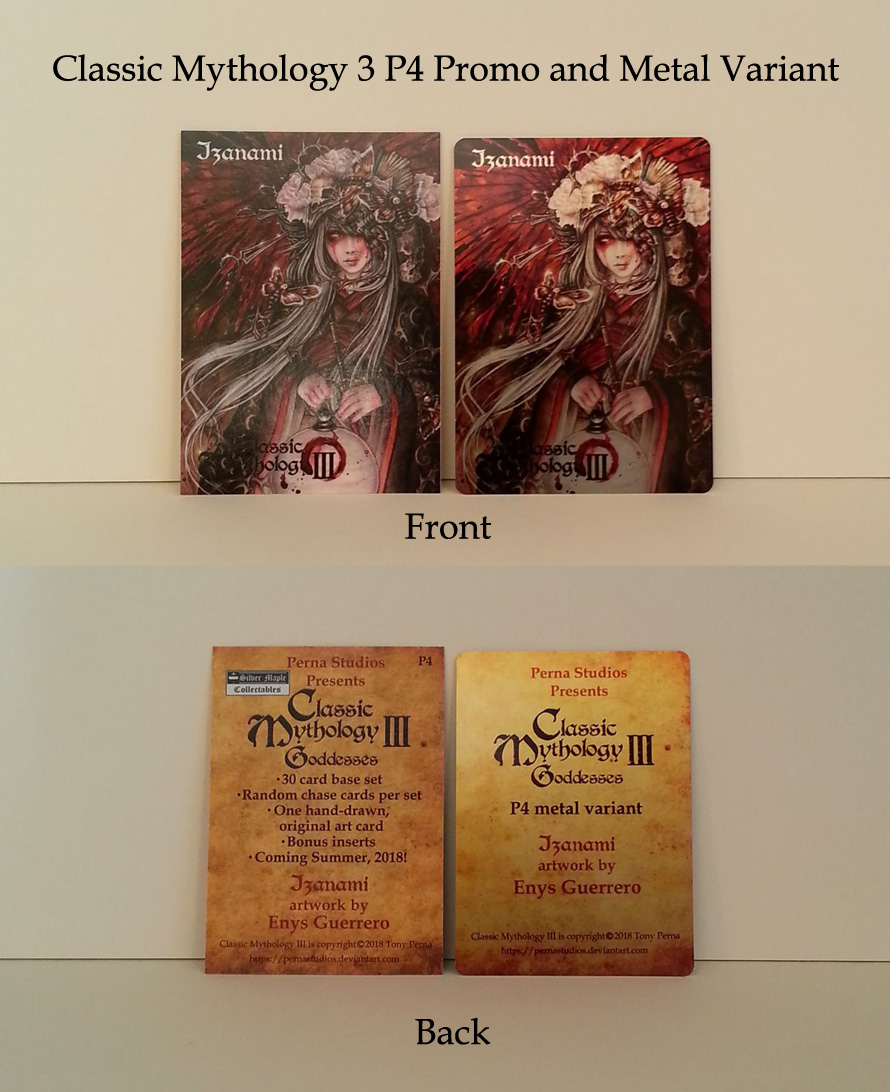 We have limited quantities of the Classic Mythology III: Goddesses P4 promo card and thick double-sided metal variants available for sale. The metal variants are printed on the silver finish format. This promo card is being sponsored by Silver Maple Collectibles.
The metal variants are $10.00 USD each (shipping is extra and is $3.00 to Canada, $5.50 to the US or $7.50 for overseas). There are only 30 of these metal variants produced. Each metal variant will come with it's matching regular printed promo as well.
If you've bought any of the Goddesses packs or sets these can be included in your package with no additional shipping charge.
Please email us at tmontana@sympatico.ca if interested.
This awesome art Izanami from Japanese mythology is drawn by the very talented artist Enys Guerrero

enysguerrero.deviantart.com or www.facebook.com/enys.guerrero… or enysguerrero.tumblr.com