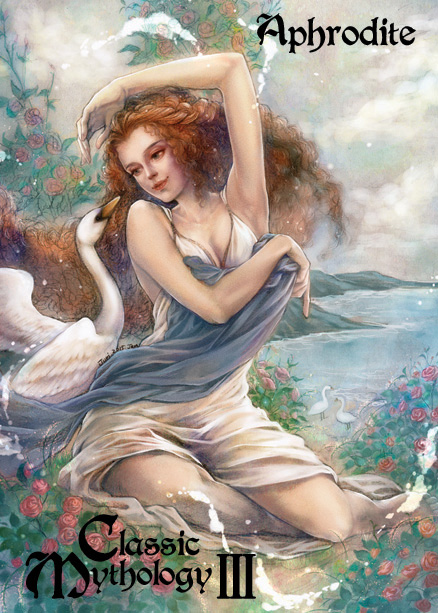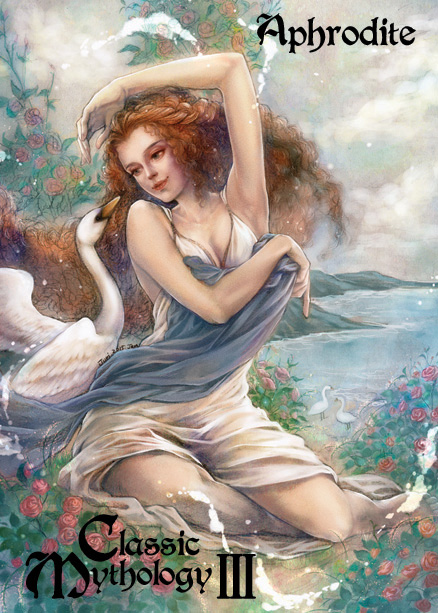 Perna Studios is very excited to announce our tenth trading card set entitled Classic Mythology III: Goddesses (release date Summer of 2018). This set will focus on Goddesses from timeless Classic Mythologies that we have all come to love and enjoy during our lifetime. The mythologies spotlighted in this set are Greek, Norse, Egyptian, Celtic, Native American, Japanese and African. More information will be available next year in regards to the artists involved in this project. We have a promo card to start off with.
pernastudios.deviantart.com
PLEASE, NEGATIVE CRITIQUES ARE NOT WELCOME. THESE ARE ARTISTS INTERPRETATIONS. DESCRIPTIONS ARE BASED ON VARIOUS STORIES THAT ALL DIFFER FROM VARIOUS SOURCES. NEGATIVE COMMENTS WILL BE DELETED. WE WANT THESE CARD SETS TO BE FUN. PLEASE DO NOT BE RUDE. THANK YOU.
This beautiful art of Aphrodite from Greek Mythology by artist Juri H. Chinchilla

will be our first promo card (P1) for this set. These will be available for the cost of postage on February 2nd 2016. We will also have metal variants available for sale then too. These cards will also be limited.
Aphrodite - Greek Mythology - Aphrodite was the Goddess of love, beauty, pleasure and procreation in Greek Mythology. Some traditions stated that she had sprung from the foam (aphros) of the sea, which had gathered around the mutilated parts of Uranus, that had been thrown into the sea by Kronos after he had unmanned his father. She was the wife of Hephaestus. Aphrodite had many consorts/lovers that included (Hephaestus, Ares, Poseidon, Hermes, Dionysus, Adonis, and Anchises). Aphrodite had several children (Eros, Phobos, Deimos, Harmonia, Pothos, Anteros, Himeros, Hermaphroditos, Rhode, Eryx, Peitho, Tyche, Eunomia, The Graces, Priapus and Aeneas). Some of Aphrodite's symbols include the dove, rose, scallop shell, myrtle, dolphin, sparrow, girdle, mirror, and the swan.
jurithedreamer.deviantart.com
www.jurithedreamer.com
facebook.com/juriillustrations
To view this image larger please visit Juri's website or click the thumbnail below.