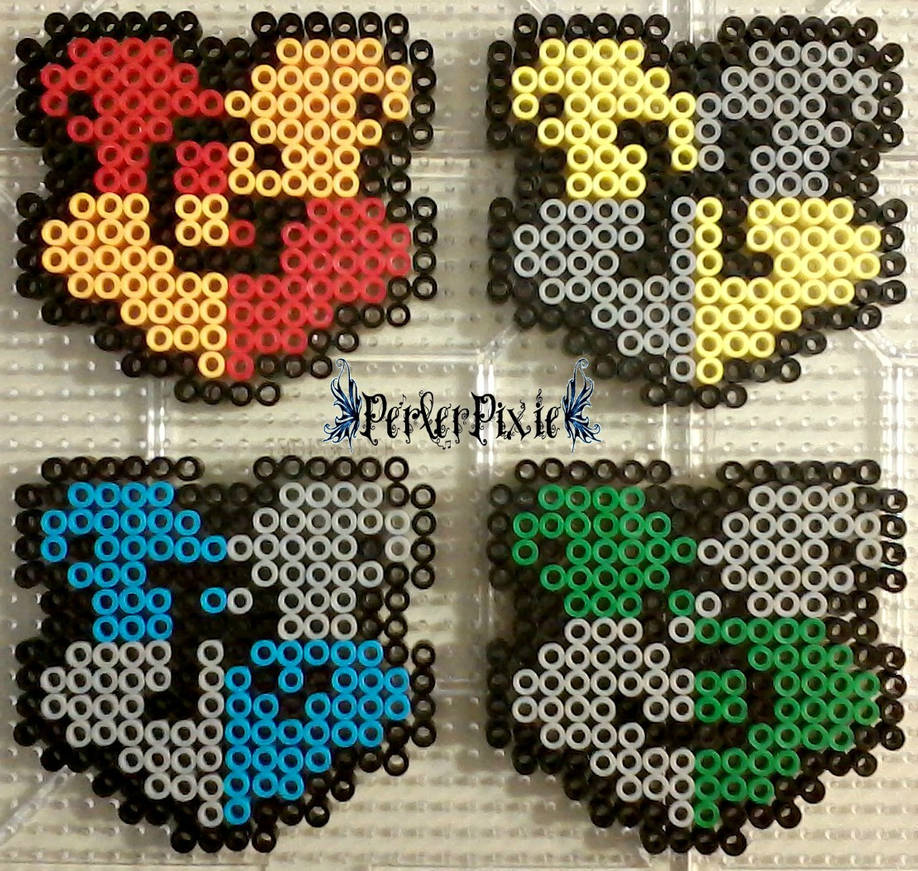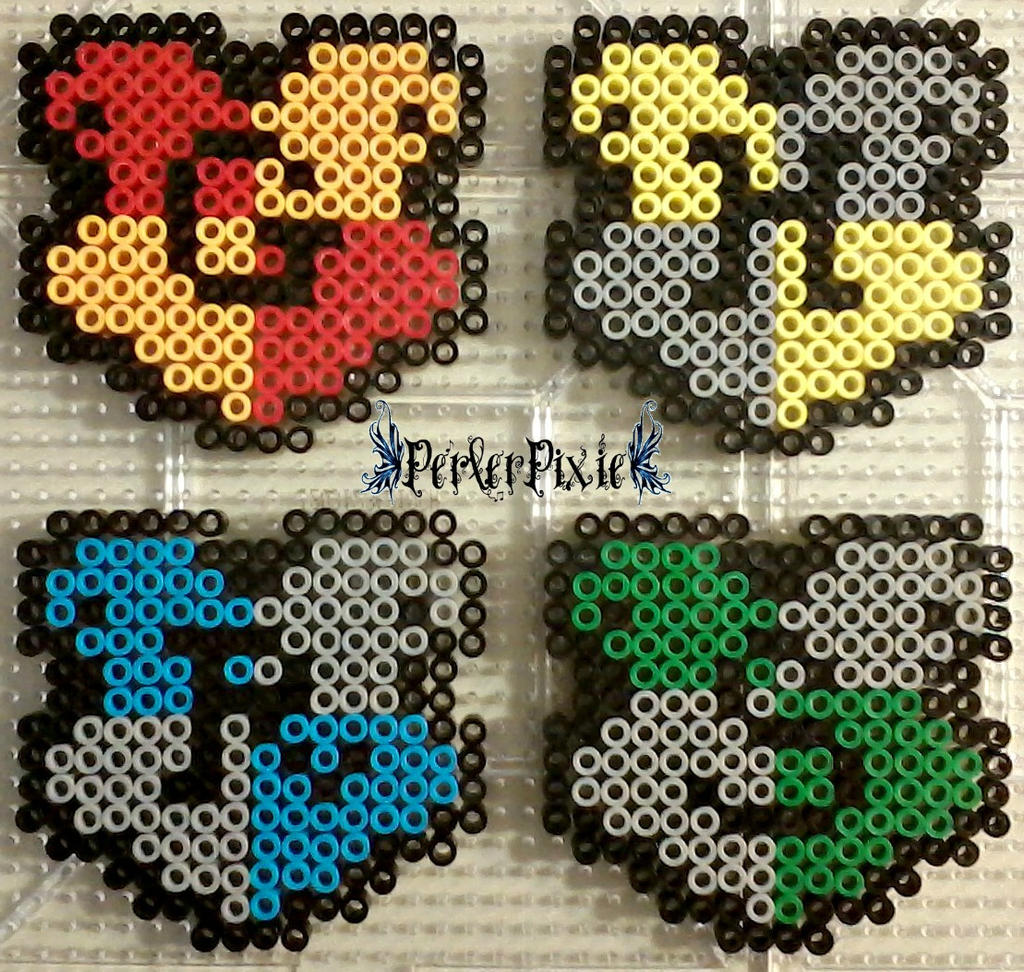 Watch
I noticed that I haven't made anything from the Harry Potter series and that's what made me decide to make these small crests. ENJOY EVERYONE!!
I didn't come up with the designs for these, however I did make the perlers as shown. Full credit goes to

for making the original patterns.

Link to original pattern -> aliciasivert.blogspot.com/2015…

Please...don't go to the green one.
Reply

Hey! I love these, they're super cool! They seem to be based upon my cross stitch patterns (aliciasivert.blogspot. se/2015/02/korsstygnsmonster-hogwarts-elevhem-i.html - there's a blank between "blogspot" and ".se", I can't link properly due to spam regulations). If I'm right, please credit them as your source when sharing - link love makes the world go round

Happy beading!
/Alicia
Reply

I'm really sorry for using your patterns without your permission. I saw these somewhere on pinterest and it didn't show who the original artist was or have a link to the original website. I've made sure to give you full credit for the designs and I've also put a link to the original website.
If you want me to take these down I'll do so right away! Thank you for letting me know!

Reply

Oh no, not at all! I am very happy the patterns are being used - please, spread them over the world, we all need more HP handicraft and art in our lives

But thank you for including the link! Pinterest is a mess in that way, but on the other hand it brought me here

So thank you/damn you Pinterest!
Have the loveliest day!
Reply

Reply

Reply

Ok Perl, are you the one who invited me to RosePetal-Sanctuary?
Reply