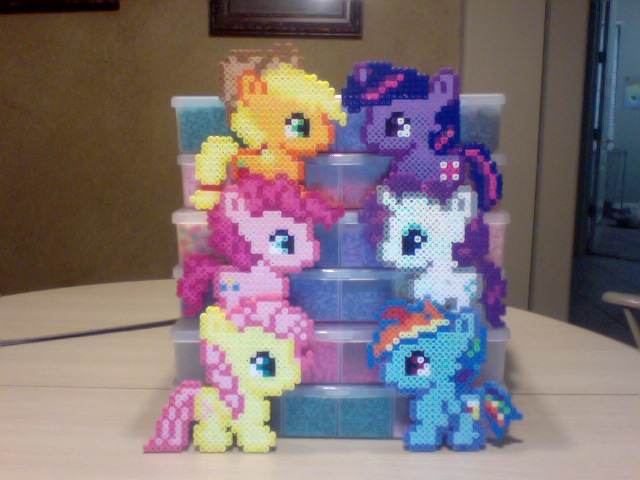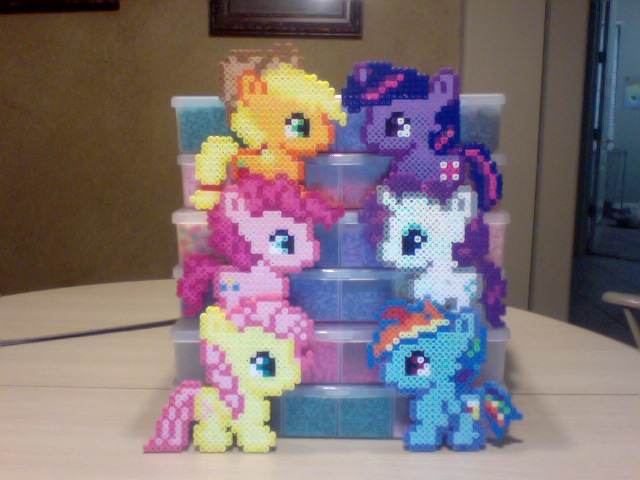 Watch
Chibi perler ponies of the mane six. Took about 3 hours to make all six of them.
Here is a link to my etsy shop:
[link]
Even though this is an old listing of mine I feel like I should let you guys know that I did not originally make this base. I did, however, modify the hair design and I think the cutie marks, although I'm not entirely sure about that last part. There's a bunch of these up now so I'm not sure who exactly to reference. If you know who the first person to make these was, (sprite or perler, I think it will be sprite), feel free to let me know.