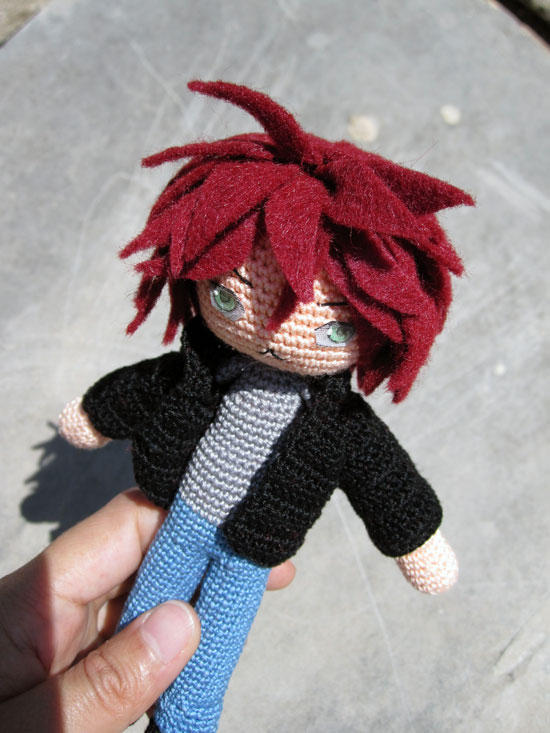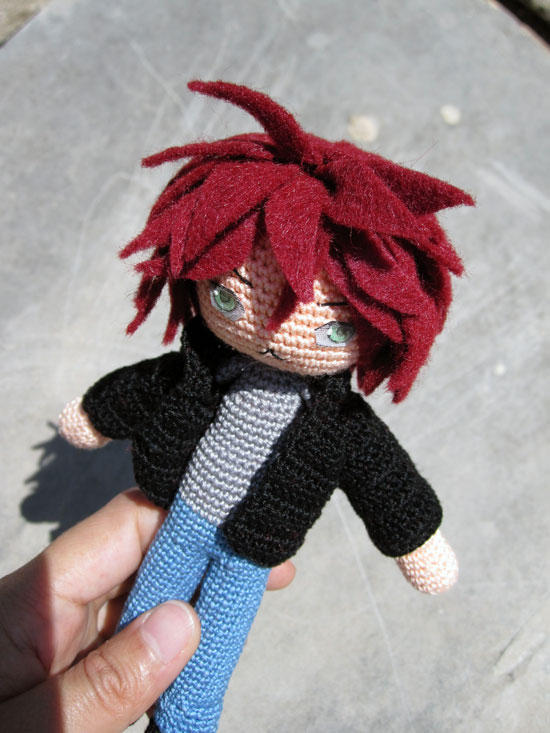 Watch
This is James of Love, Annotated fame
[link]
which was commissioned by his author

. If you're into sweet, mushy romance, you should probably check it out.
James is very similar in construction to Jude
[link]
. I'm very happy overall with the way he turned out though there are a few pet peeves that came up.
Black yarn is frustrating to work with as always. I'm still very happy that it came out like it's supposed to. I feel like I'm blind because the stitches are sometimes invisible or impossible to look at so I generally have to count.
I love his hair! However, a word of warning for other crafters out there: Red felt tends to unravel. As a result, I had to be very careful with the way I shaped the cuts with the least chance of unraveling. I wasn't able to include sharp points or very thin strands the way I really wanted them.
I think he's the first amigurumi I've made with a pouty face!
I wasn't able to take proper glamor shots of James but you can see more of him here:
[link]