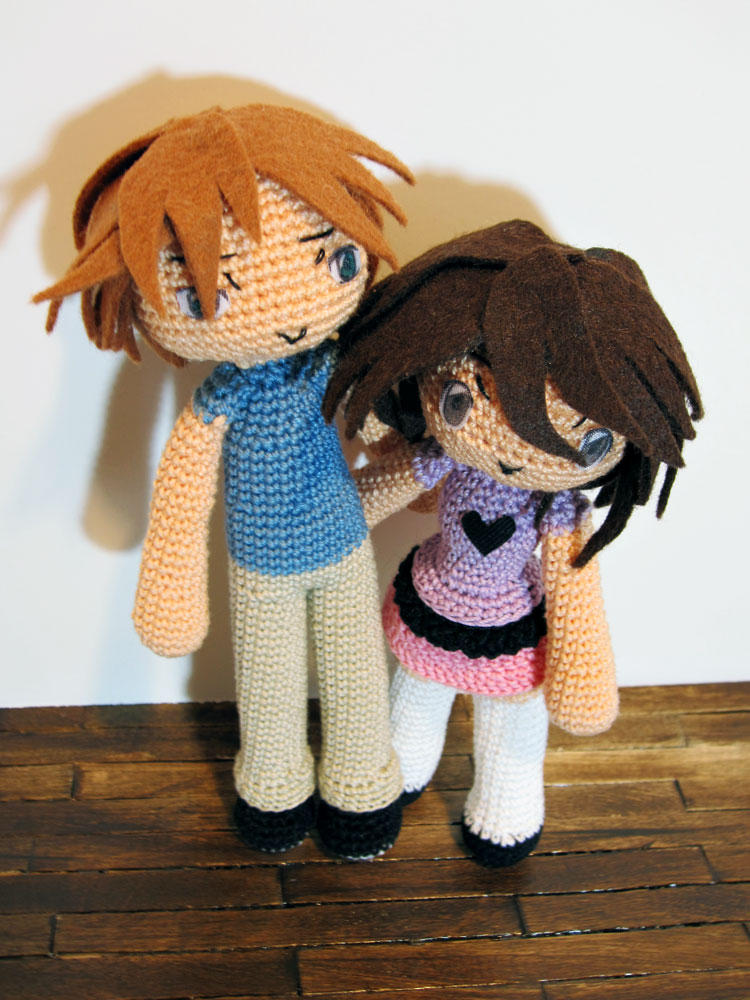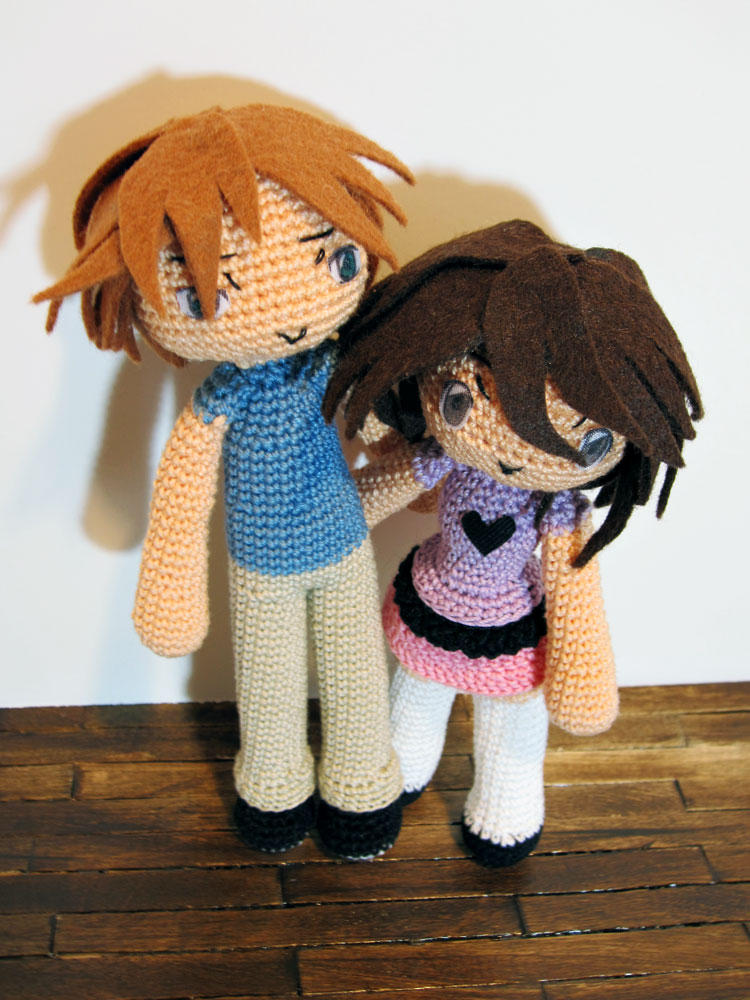 Watch
Cloe and James were characters that originated from the web comic Love, Annotated
[link]
. They have been reincarnated in an alternate universe in Breakfast on a Cliff
[link]
as CT's parents.
The characters were created by

and recently redesigned by

.
For more photos of them follow this
[link]
For commission information, follow this
[link]

I really like shirt on Chloe - the gradient is really wonderfully done and I adore her belt. Well done!

Reply

I think that's just the shadow her head casts over her torso. I can do that gradient effect but I didn't do it on this one.
Reply

I'm glad you took the "hoe" out of Chloe. XD They're being adorable on my shelf.
Reply