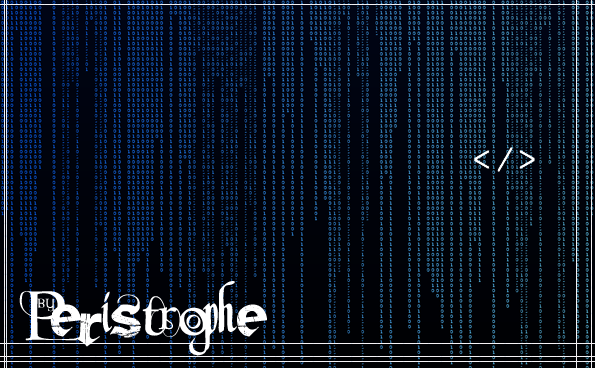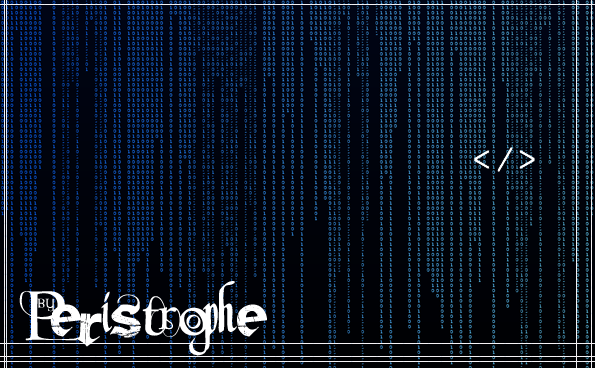 Watch
x26 brushes
Simple (more or less) binary matrix.
Yes,
the Matrix has you.
Yes.
RULES:

Credit ~Peristrophe in the description when using my stock



Leave a link of your work on the front userpage or on the dev comments.



If you use only my brushes, you don't need to leave me a link all the times (though I would be very happy to see and fave your work), you can just credit me and let me know that you use to work with my brushes.



DON'T use my stock in creating representations of violence against animals or children.



If you want to sell a print in which you use my works, please ask for my permission (which is quite easy to obtain!) and credit me. Notice FAQ #204: If my print contains an image that isn't mine, can I still use it for print?.