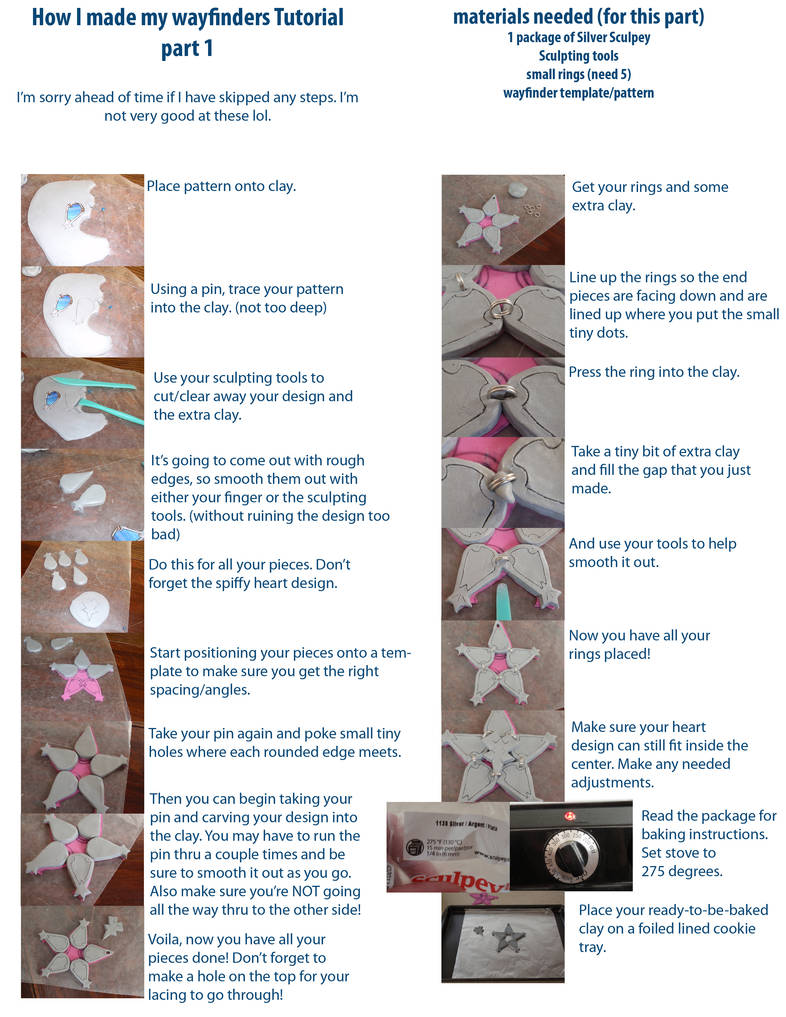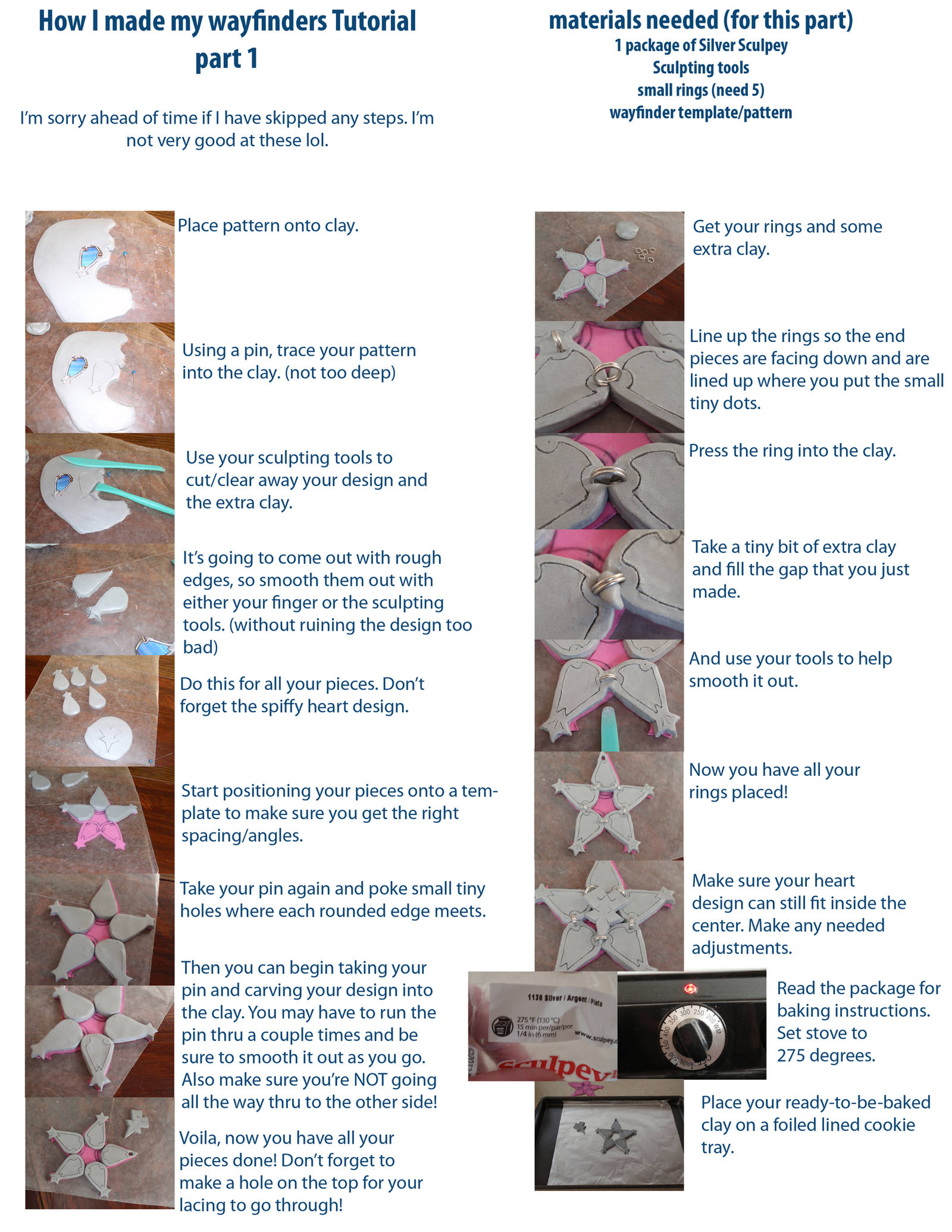 Watch
So I decided to make a
crappy
tutorial on how I made my wayfinders for my upcoming Aqua/Terra cosplay.
I'm sure there are some steps that are not explained or may be confusing. If there are any questions, let me know!
Part 1: you are here!
Part 2:
fav.me/d6mwpc0

I saw this on tumblr and I wanted to say thank you for posting this! It's very helpful and I can't wait to make my own wayfinders!
Reply

What an awesome tutorial, I'm so lucky I found this because I wanted to make one for my boyfriend!
So, I have a couple of questions (I looked at the second part of the tutorial as well):
-I can buy the Silver Sculpey, rings, gloss, and other tools at a crafts store, right? (And how many packages of the clay would I need?)
-Where did you find the template?
-What kind paint would you recommend?

Sorry for the bombardment of questions, I just want this to turn out really well because I am not crafty whatsoever and it is for someone special. :3

Anywho, thanks very much for posting this!
Reply

hey there! no problems with the questions

it's better to ask than be confused!
-yup you can buy all those things at a craft store like Michael's or JoAnn Fabrics or ACMoore.
if you're making only one, one package should cover it.
-I just did a Google Image Search for kingdom hearts wayfinders and found:
this image
. then I sized it to my own hand - I think about 4 inches wide. printed it out, cut it out. (if you want something sturdier than paper, you can trace/cut it out on craft foam or cardstock paper (also can be found at craftstore))
-For paints, I just used simple acrylic paints. No special brands - I just bought the cheapo ones lol
You're welcome very much! Glad I could help you make something special for someone else

Reply

Reply


Hey there!
I'd love if you could give it a look, and support your fellow tutorial writers through comments on their deviations

Reply

What exactly is a Wayfinder? Is it just the name of the necklace or is there some sort of mythological background?
Reply

It's part of the Kingdom Hearts series.
kingdomhearts.wikia.com/wiki/W…
It's basically a lucky charm that's designed to keep their friendship bonds together.

So it's not a necklace, just a charm tied to a string to carry around

Reply

I've done similar things but I found it easier to use wire cutters and snip the rings in half, then just press the cut parts into the clay

That way you don't (do exactly what I did XD) accidentally dent the clay when added more to cover up where the ring pressed in.
Reply

ooh, I never thought of that! I may have to give that a try!
love learning new things, thank you!

Reply

Reply