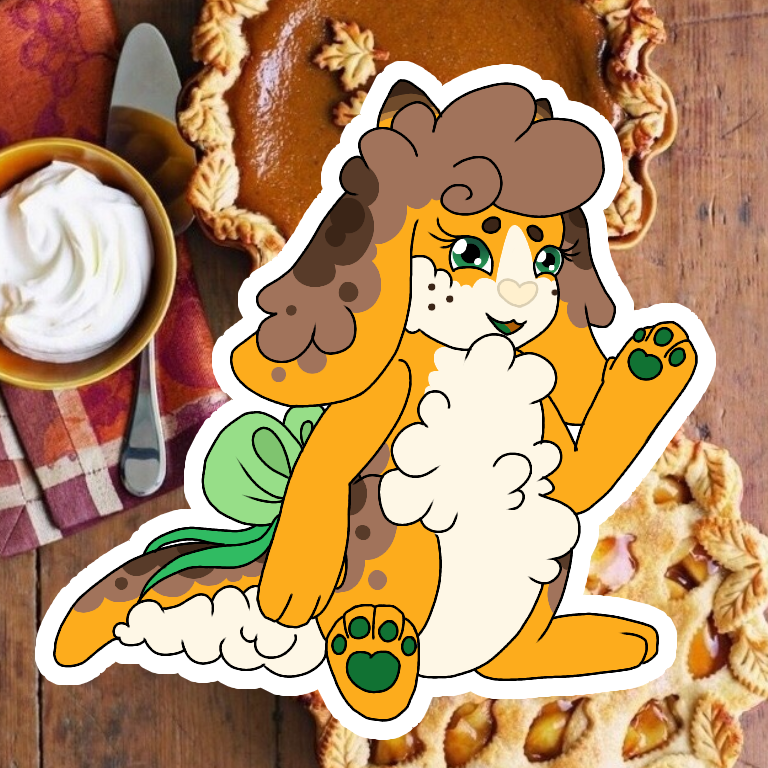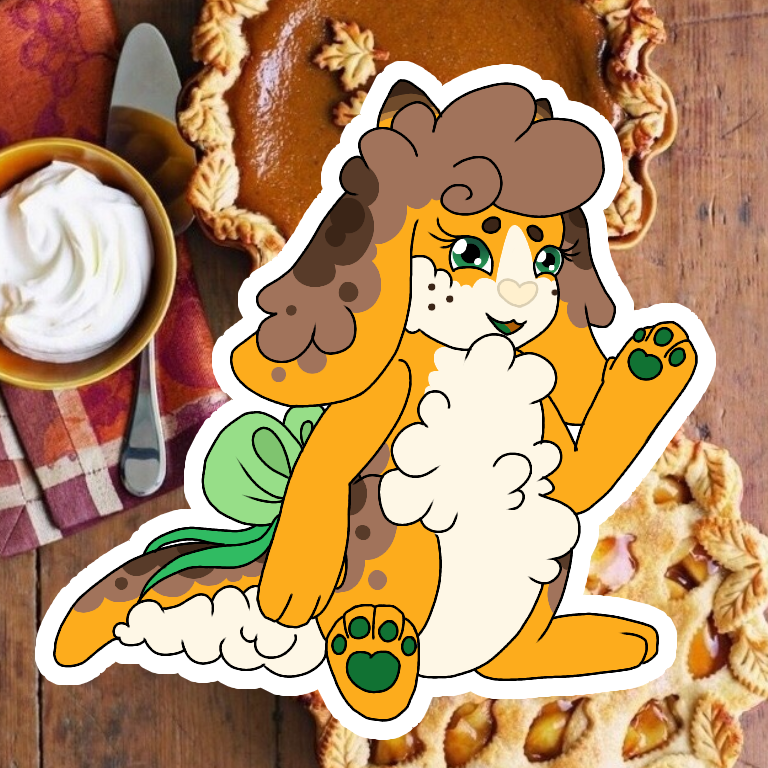 Watch
Redesign of my Strudel, Pumfe!

Name: Pumpkin Pie or Pumfe (P-oo-m-f)

Jelly Filling: Pumpkin Pie Cream

Accessories: Green Bow w/ pumpkin vines

Personality: Easy going and a homebody. Would rather listen to the wind and birds in the pumpkin fields than socialize.

Likes: Crunchy Leaves, Shiney Crystals, Pumpkins, Windchimes

Dislikes: Big Cities, Strong Coffee, Super Sweet Things

Residence: Fall Valley. Pumfe is a free roam Strudel, she'll travel around the small town. In the Spring and Summer she explores the nearby farm. She likes to watch the chickens and the dog, (the dog has puppies). In the summer she'll hang out in the loft of the barn where plants and herbs are drying and just enjoy the smells. During Autumn she'll go to stay in the home of a young wiccan man. She'll organize and clean his crystals because she wants to keep them shiney. In the winter she'll stay by the fireplace and watch the snow. 

Passtime: Sitting on roofs, watching the feilds. Tapping the windchimes, cleaning crystals and smelling baked goods.

Appearance: A slightly dull orange with varying shades of brown spots. Fluffy all around. Big and soft ears and rounded horns. Twice the size of a normal mouse. Wears a light green "tail bracelet" with dark green pumkin vines sewn onto it. Green eyes and tongue.