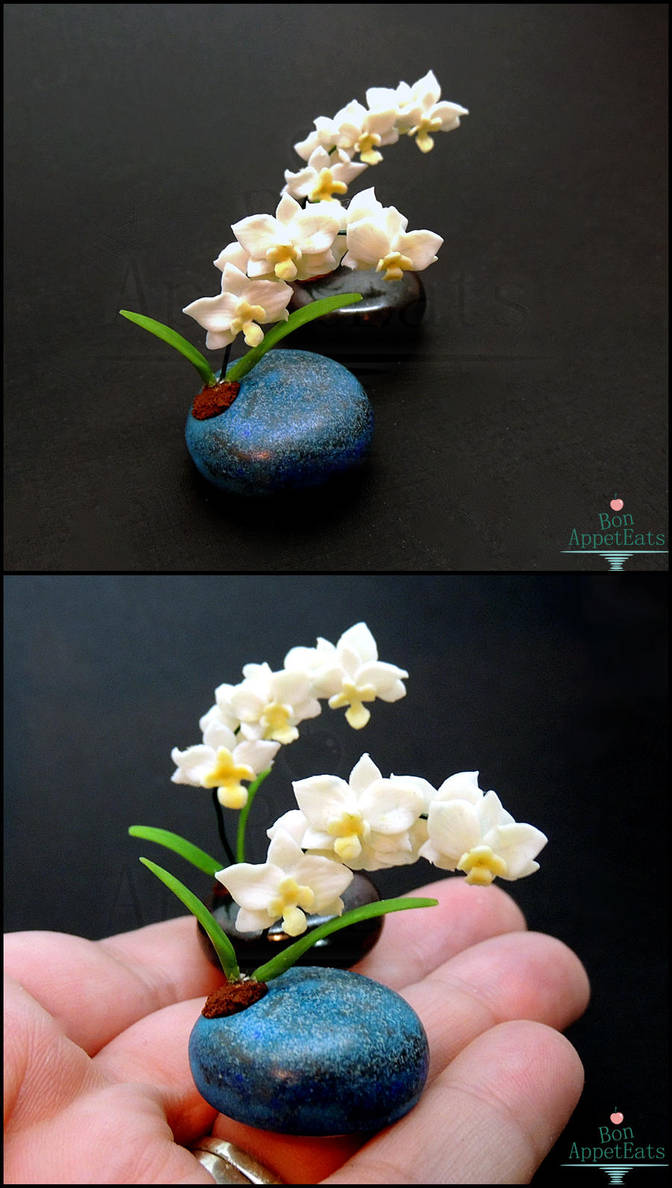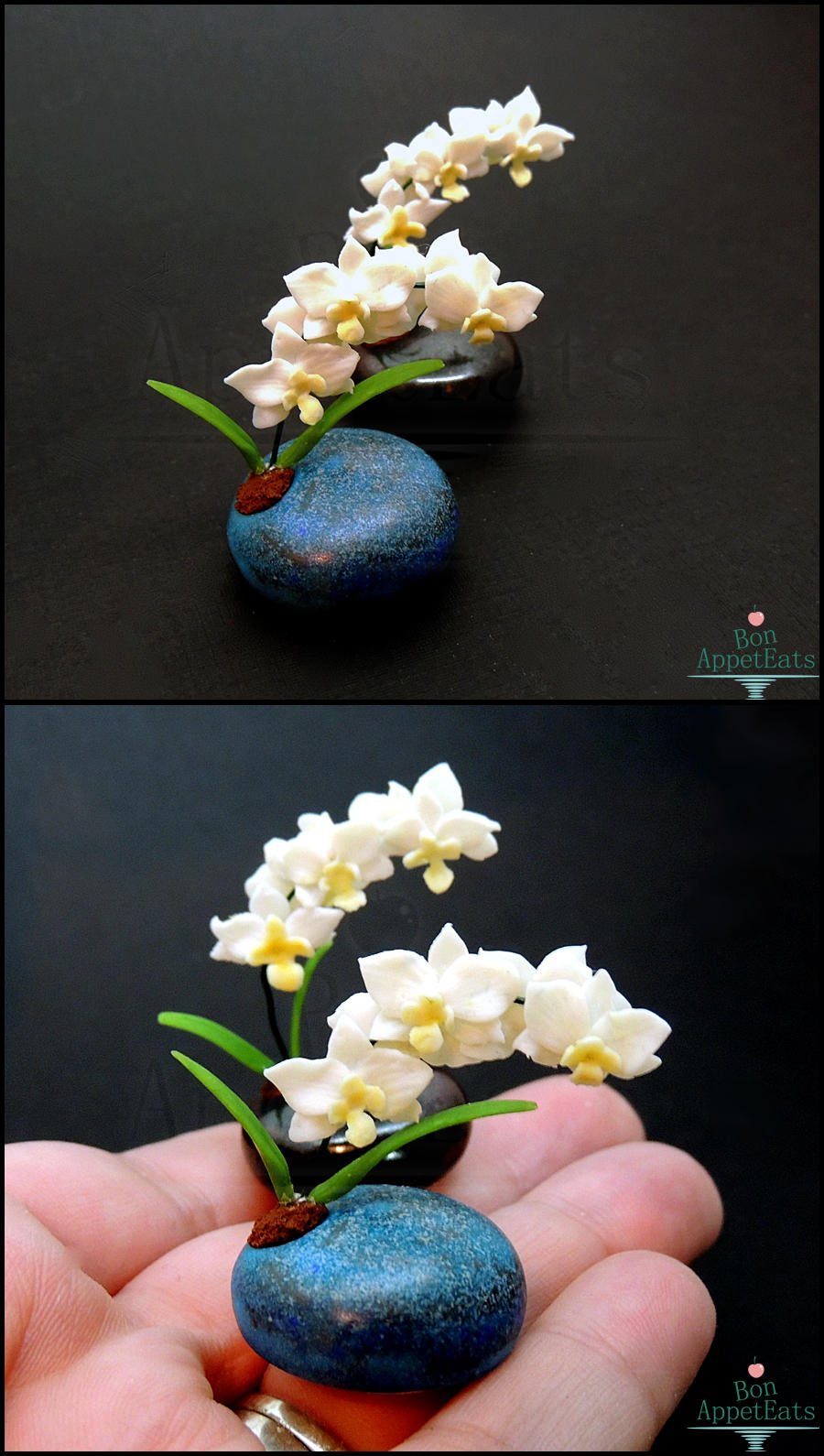 I finished up my orchids and took some proper pictures of them.

These are presents for my grandmother and mom for Mother's Day…which I almost completely forgot about. D:
I was aiming for 1:12 scale, but I think these are 1:6. I'm pretty sure the pots are 1:6 scale.
First attempt so it's not the best, but I'll work on it.

I'd love to incorporate flowers into my koi items.
The flowers I made from polymer clay. The ikebana pots were made by Alex Meiklejohn.


Tumblr
Etsy
FAQ
Blogspot