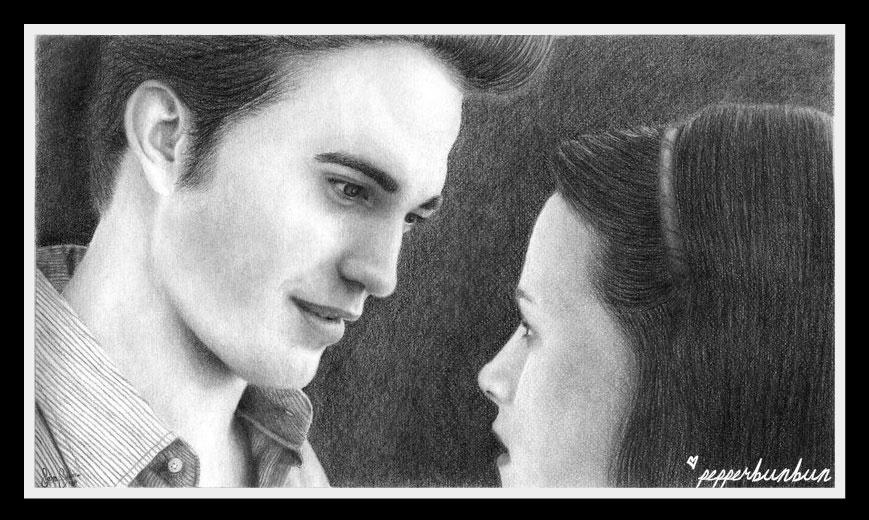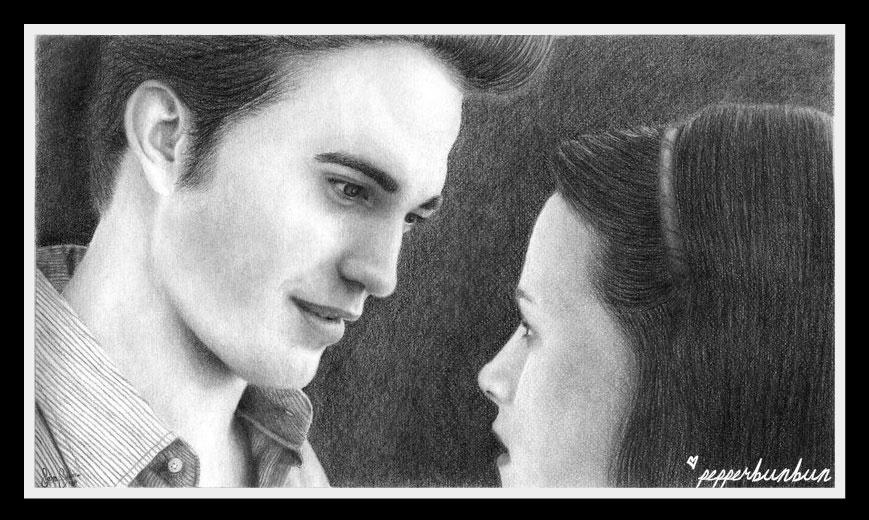 Watch
Fullview Please!
I'm a Twilight fan; so I had to draw Edward and Bella!

Robert Pattinson and Kristen Stewart from the movie.
Entered in:

's
Twilight Fan Art Contest
[link]

's
Twilight Saga Contest
[link]

Graphite pencils, kneaded eraser, eraser pencil, tortillians

10+ hours

Size- 13.5 x 7.5 in.

Reference picture:
[link]

Border and username added on Photobucket
I tried reading Twilight a few years ago, but I stopped after the second chapter. My cousin convinced me to try reading it again and I finished it 4 days later. It's one of my favorite books! I read the whole series within a month as well as seeing the movie. It was an awesome series!
I own the artwork, characters belong to Stephenie Meyer.
[link]
Thanks for viewing and God bless!
~Sara