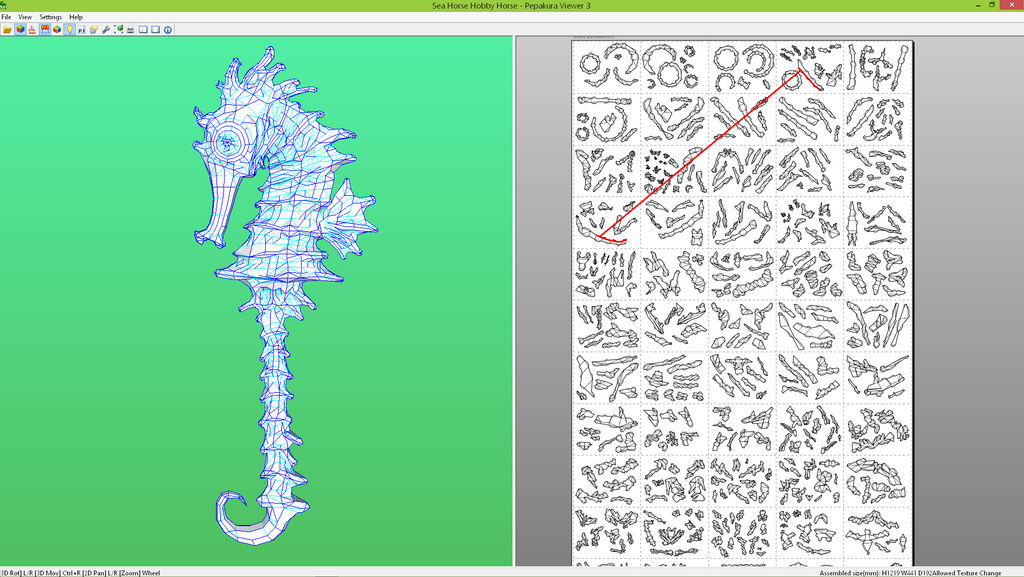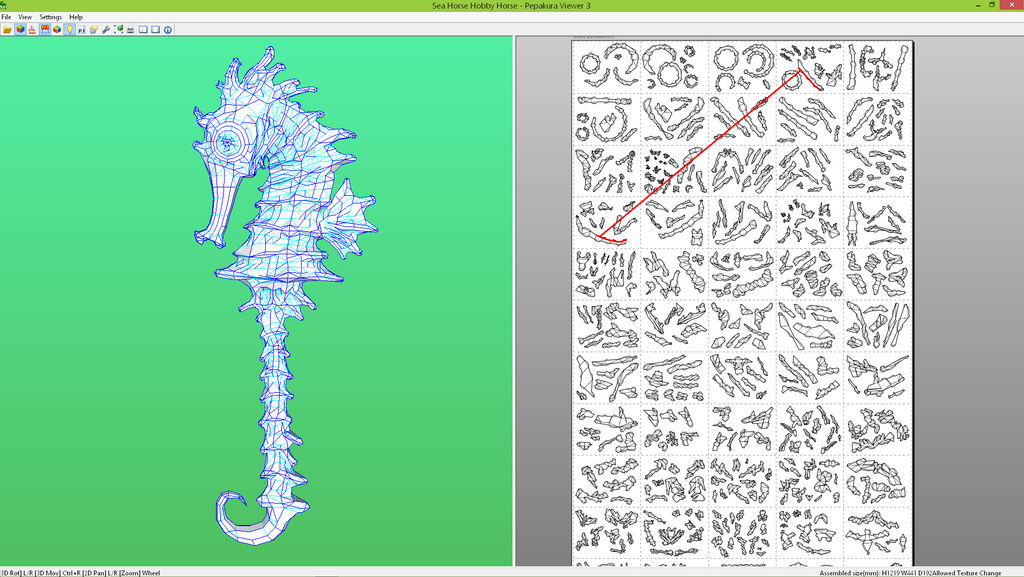 Watch

I'm planning on making this amazing hobby horse... Hobby seahorse? Would I have to use special paper, or let a professional print it out on thick paper? I understand the sheets are A4 size, but regular paper doesn't seem sufficient for this big of a project.
Reply

sorry for the late reply, i would use a 110lbs card stock paper, it's good for any household printer and can hold allot of structure, however with something this big you would also need to make braces (or ribs) on the inside to help hold its shape, also fiberglass resin it in the end and it will be tough as can be...if you cant use resin, i would at least give it allot of coats in woodglue to try and harden it
Reply

oh I didn't know of the existence of this one! I'd love to see how the original looks like , could you please show me a pic?

great job btw I can already tell you did an amazing job replicating it
Reply

Wow gran trabajo, se agradece tu aporte

Reply

Did anyone actually make it? Looks insanely hard. Although I suppose with that size 55+ A4-sheets it may be possible but that would be almost lifesized :S
Reply

it is scaled to be lifesize and im assuming ZombieGrim is building it first since he was the one who requested it...i tryed to make it as easy as i could when making the 3-d model buuuuut i got a really hard time to not go into insane detail lol im kinda ocd like that
Reply


Well I looking forward to seeing it built. And 'lifesized' may have been the wrong word for a sea horse

. I meant more like human sized
Reply

ahh i see lol its sized to be the same as if it were straight from the game,, its allmost the same size as alice, although it is impossible to find a refference pic since the weapon is right hard to get ingame (i looked for days when i was building it and the only pic i could find was straight from the game case book and even then its a tiny pick of just the weapon, drove me nuts lol)
Reply

I saw this when Zombie posted it and wanted to tell you how much I like the model. It looks very detailed! Great work!
Reply