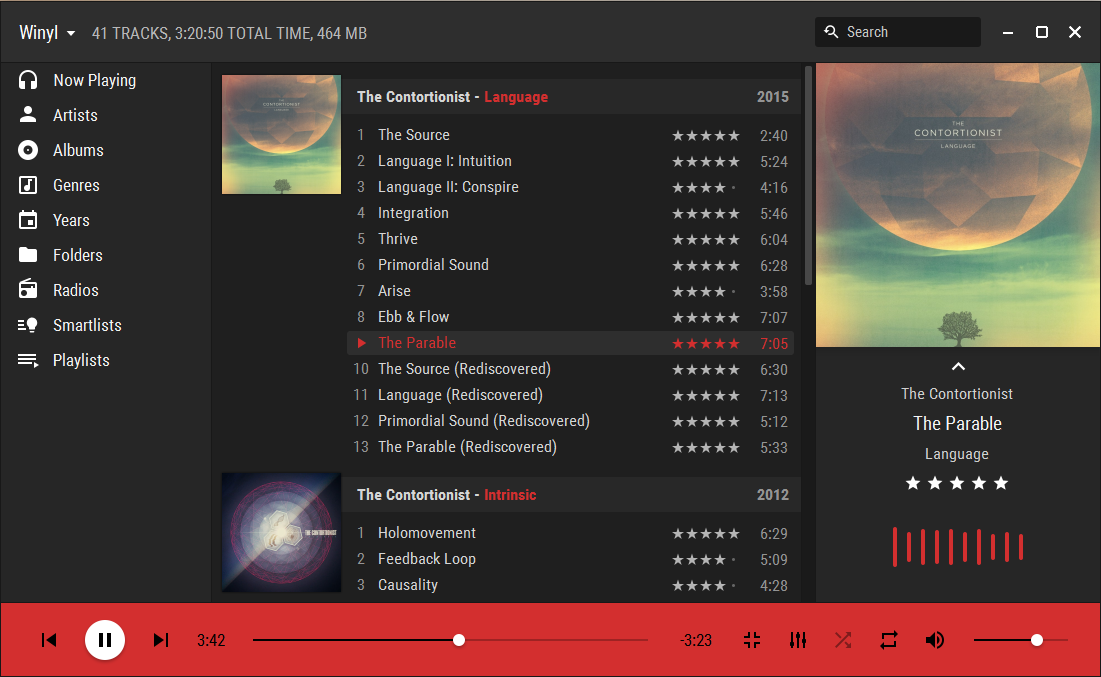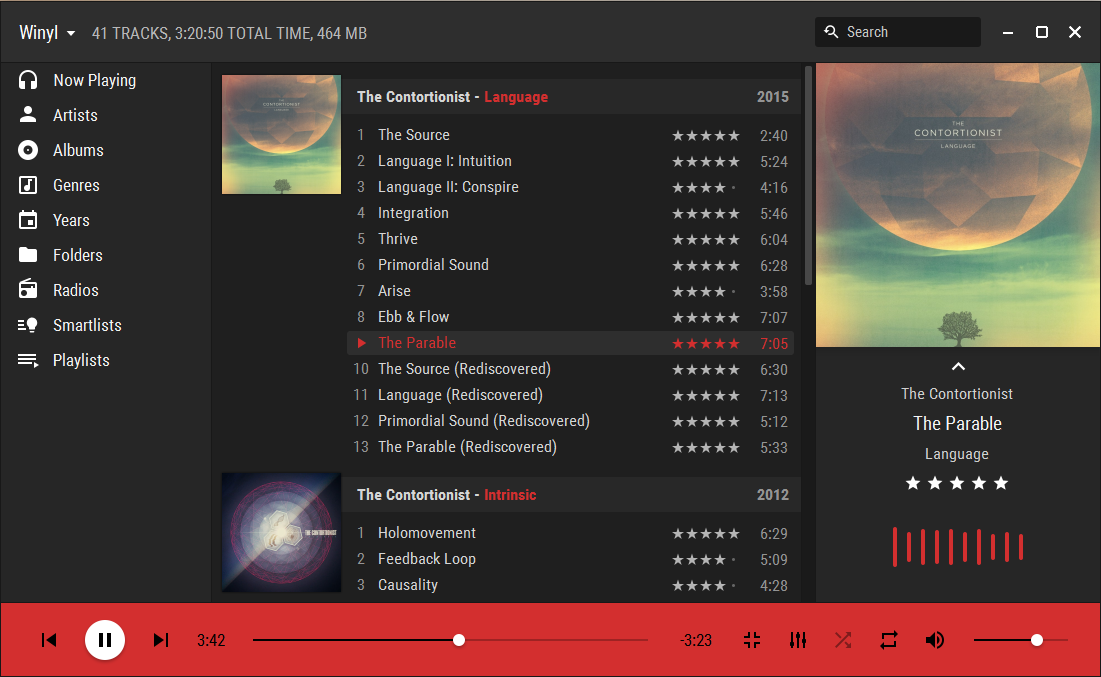 Watch
Player download:
vinylsoft.com/
Update 1.5: Removed grey color, updated orange color to a better one, fixed track number for albums with 100 tracks or more and other minor changes
Update 1.4: Fixed wrong color on playlist and more visible search on light themes
Update 1.3: Added light versions and icons to use on desktop
Update 1.2: Added 8 variant colors
Update 1.1: Rating now has color when playing or pausing

Nice job. A bit large, but well designed.
Reply

how to change application icon? I see the Icons folder...
Reply

The icons were just a bonus to use on the desktop shortcut. But now there is new versions of the player (3.2.2+) that you can change the icon by putting Winyl.ico in the program folder.
Reply

Reply

In version 3.3 the name was changed to Main.ico. Try that.
Reply

I replaced Winyl.ico with Main.ico but the Program Icon is only changing in the search menu, not in the taskbar if the program is opened. I just had to replace the icon of the link in the start menu manually too, thank you for your reply!
Reply

Reply

I wish there were a way to close the right column like NERA's lyrics column. Great skins.
Reply

Thank you so much... my favourite Skin!
Reply

awesome job! guys like you make the internet awesome!

Reply

Great work, really appreciate it!
Reply

Love it! Definitely the best skin for Winyl.
Thank you.
Reply

Reply