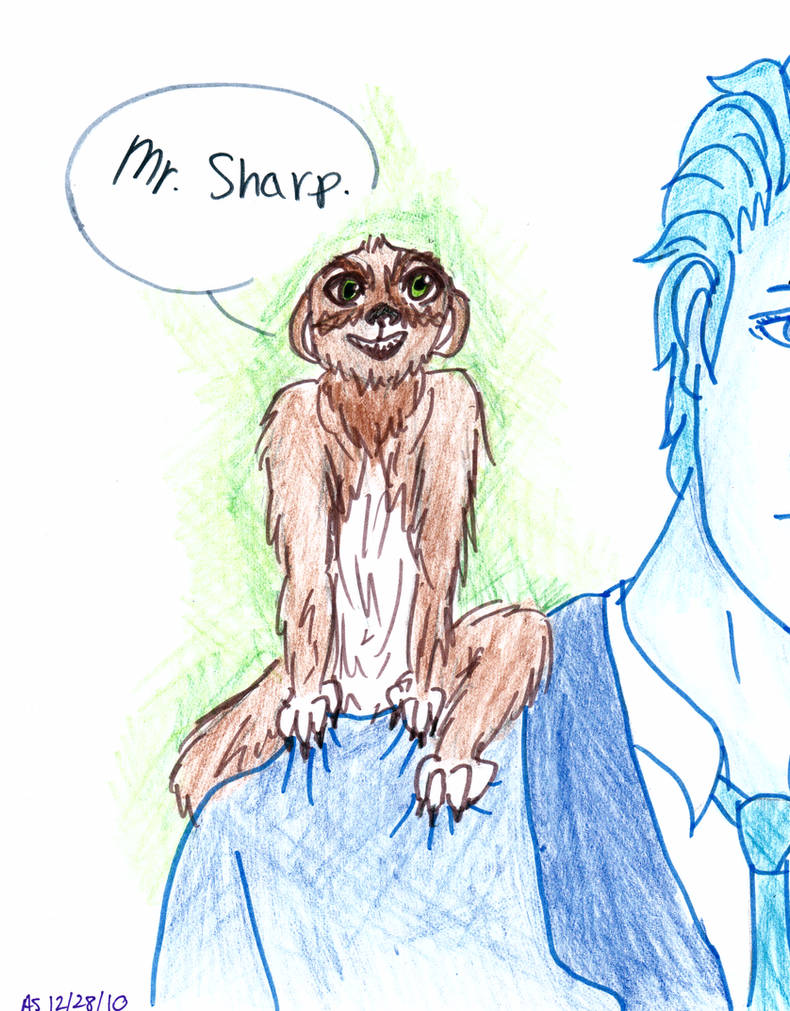 Watch
Had to draw him, 'cause he's so funny...
Bovril, the ever-famous perspicuous loris from the Leviathan series, specifically Behemoth.
This is how I imagine him, with some help from the illistrations in the books.
MR. Sharp!

Enjoy and Comment!
Bovril belongs to Scott Westerfeld.
art belongs to me

Reply

Borvil makes everything better.
Reply

Reply

AWWW. HE'S SO CUTE, WHY DOES HE HAVE TO KEEP TORTURING DERYN? I THINK HE'S TRYING TO ALEK SOMETHING? DON'T YOU AGREE? I THINK SO. THIS IS CUTE, I LOVE IT, GREAT JOB!!

Reply
Reply

The poor tortured, /Mr./ Sharp.
Haha, I love this book.
Reply