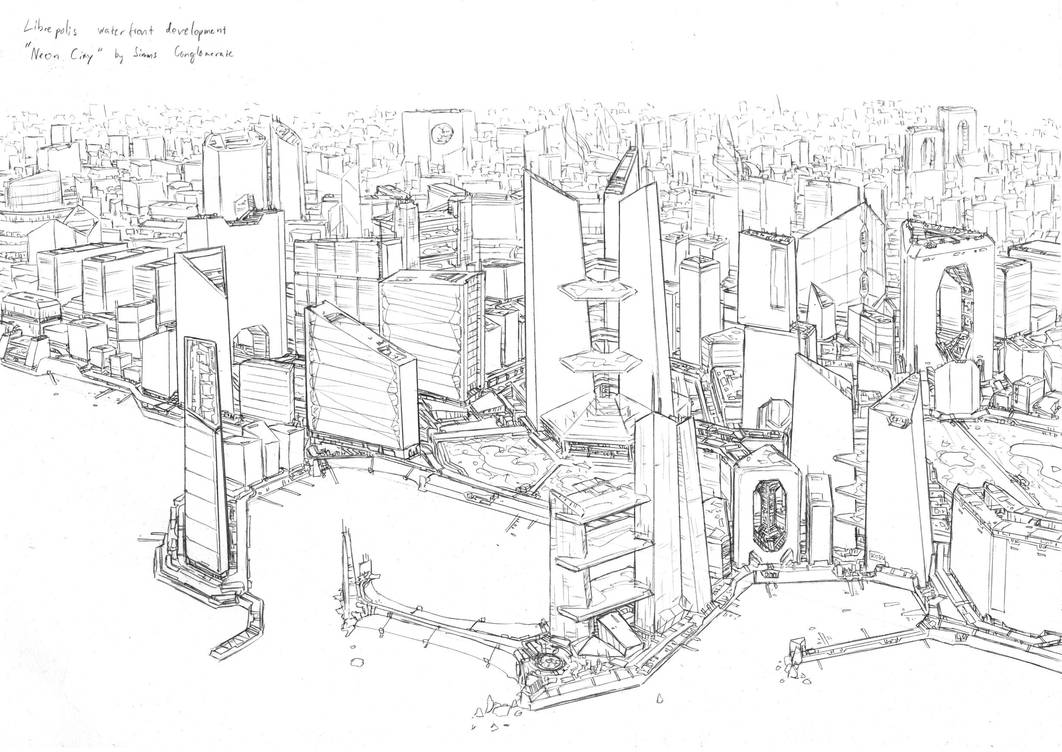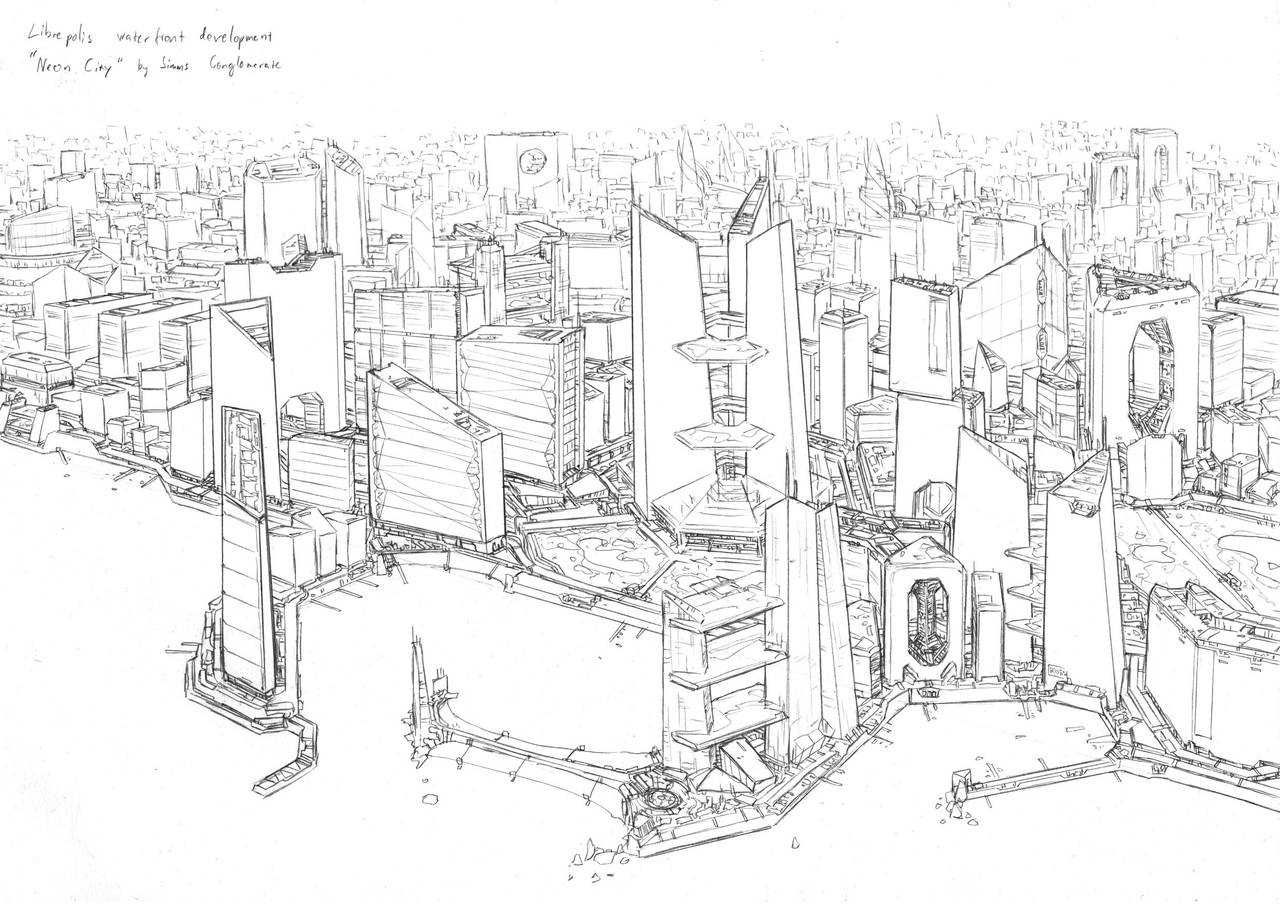 Watch
Something little for the next part of Requiem, a location planning sketch of a high class neighborhood on Earth built by a corporation. "Neon city" is called so because of the nighttime color scheme, which is... well, neon. I'm still thinking whether to color this or not to practice...

Enjoy!

Bloody hell your drawings are detailed
Reply
love the city dude. can you also make one like blown up and in ruins like before and after thing?
Reply

Great city design.

Reply

Beautifull<3 I love sketches of cities.
Reply

Reply

Thanks man, much appreciated.

Reply

I really like the design of small harbors and design of every single building i can find in front rows. That is transportation there (local/commune)? Ground based or flying?
Reply

Yep, the buildings in front are the ones with the best ideas, the background is just standard box-thingies... maybe better so that the front stands out.

Transportation would be on land, mostly. Public maglev trams and trains and few private VIP transports in the mix, plus the boats for leisure and such. Flying is for longer distance specials or spacetravel, so there's be only a little bit of it cruising about. Somehow I don't think the flying car idea you see so much in classic scifi would really work in a dense city...
Reply

I see. I thought there would be skylines because of some of the buildings shapes ( they look like gateways ).
Reply

Oh, that's right! I didn't really think about that aspect at all... true, they could be usable for VIP transport going for a shortcut to other buildings or those buildings with the holes themselves, yes... though I'd think there'd be little public transport going through because of the ground based stuff.
Reply

Reply

This is just perfect ... How could it be better))
Reply