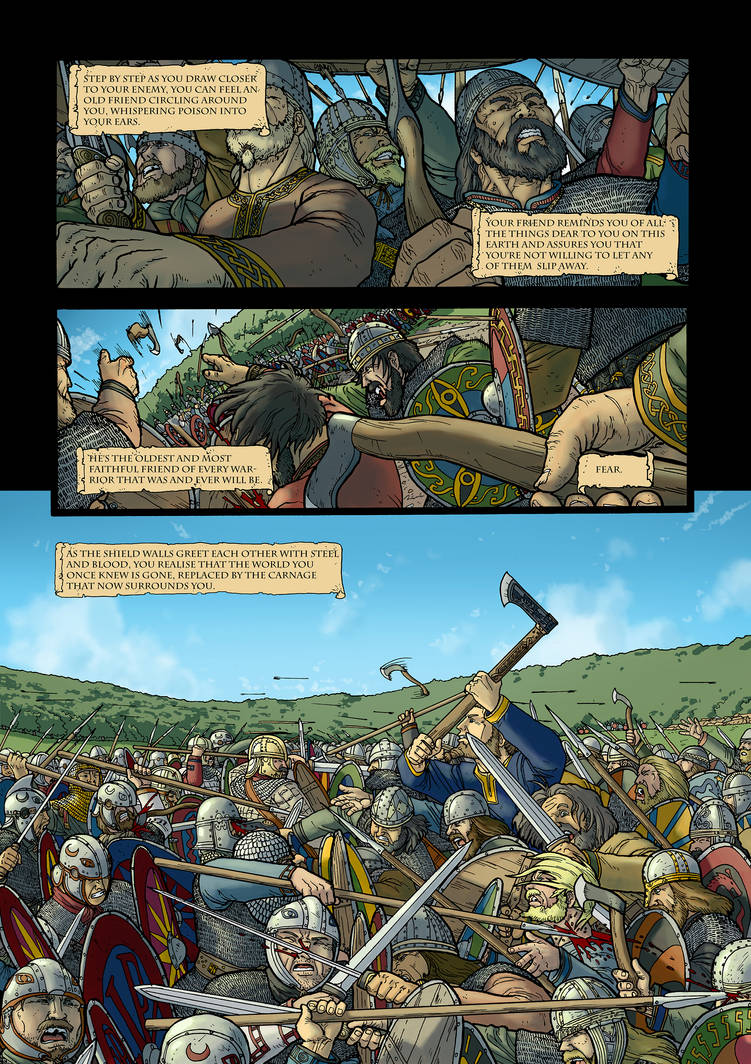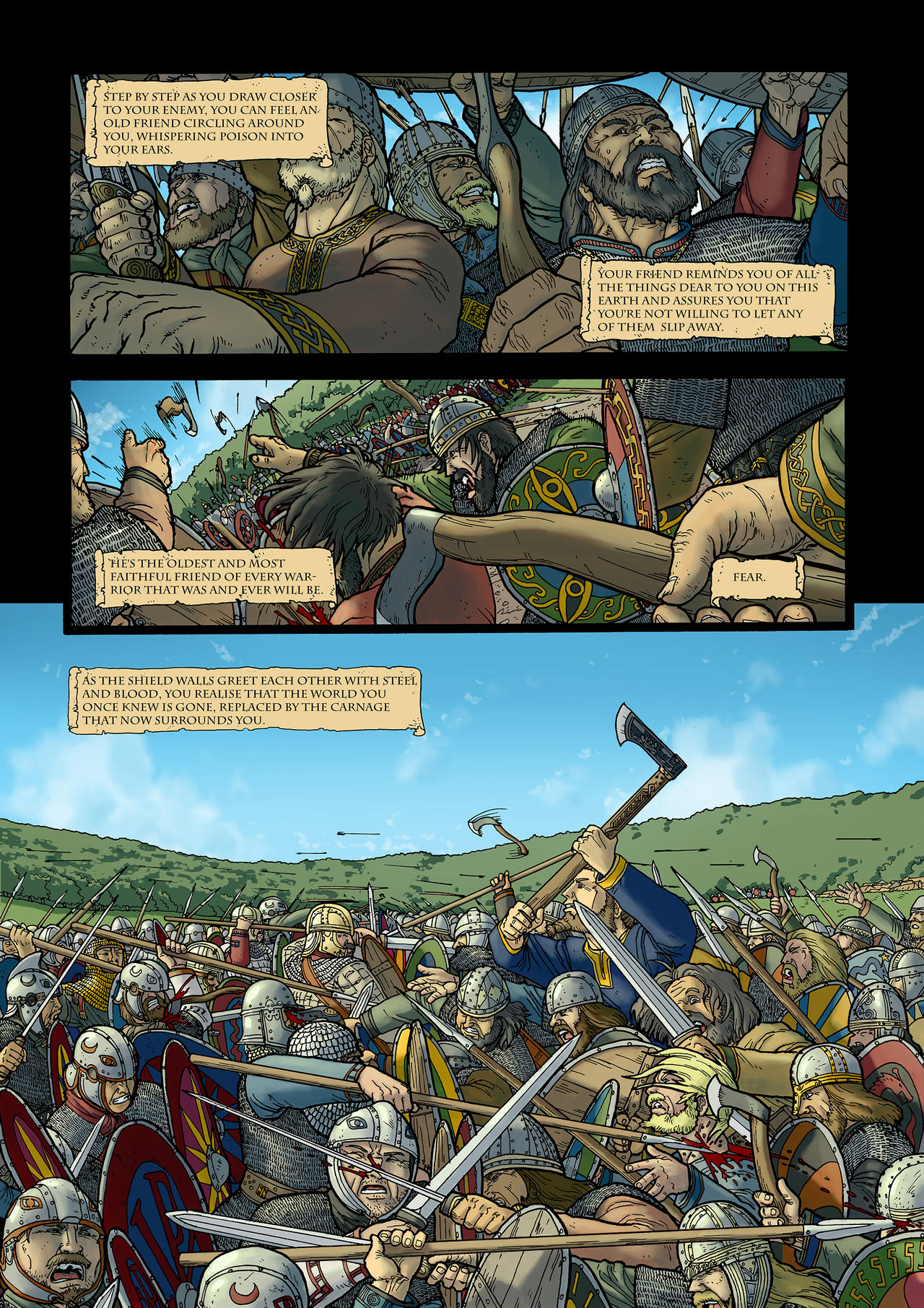 Watch
Hello!
This time, I have something quite different for you! An announcement of an upcoming comic publication that is! I've been working on this album for quite a while now- well over a year on and off but now it's finally coming together and will soon be ready for printing. Initially it is available only in finnish though but we'll see if there is any interest from abroad so we might see an english translation later on. This sample page I've translated for you just so you can get an idea of how the comic reads and feels like.
The story revolves around the years when the western Roman empire collapsed around 430-500 and is centered around a son of a frankish nobleman and warrior who is drawn into the tumultous wars and power struggles between the great powers of the era. Lots of scheming, vengeance, war and violence ensues, featuring historical characters and events.
Original A3, Micron fineliners, Photoshop CS3.
Enjoy!