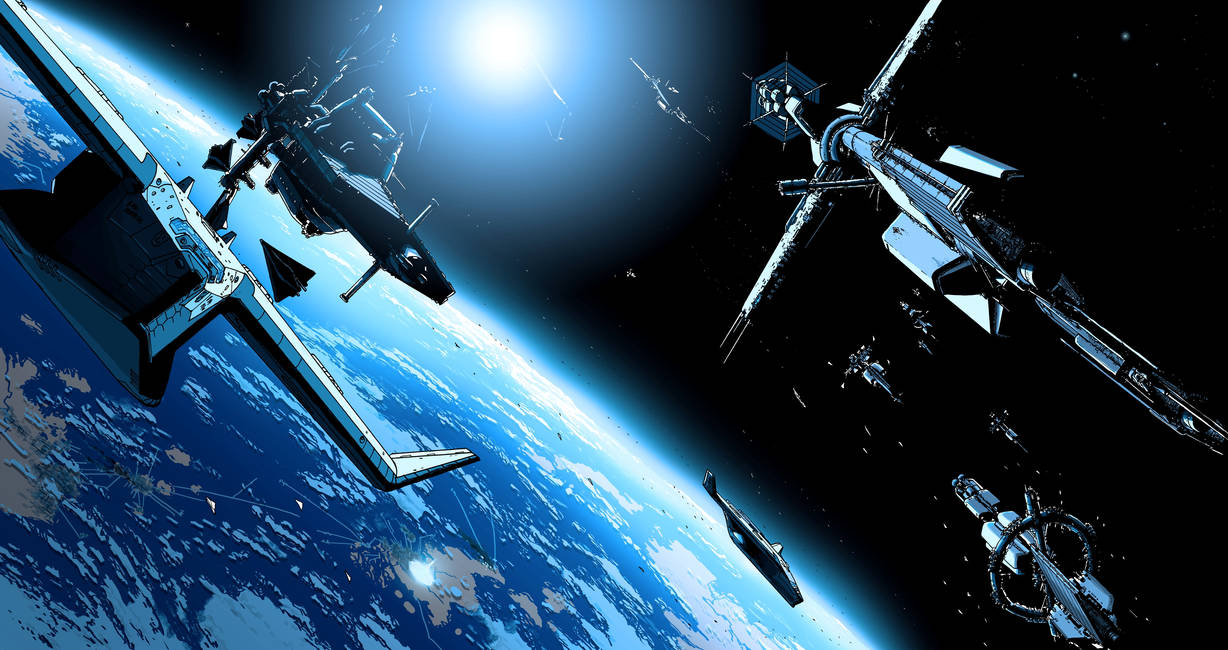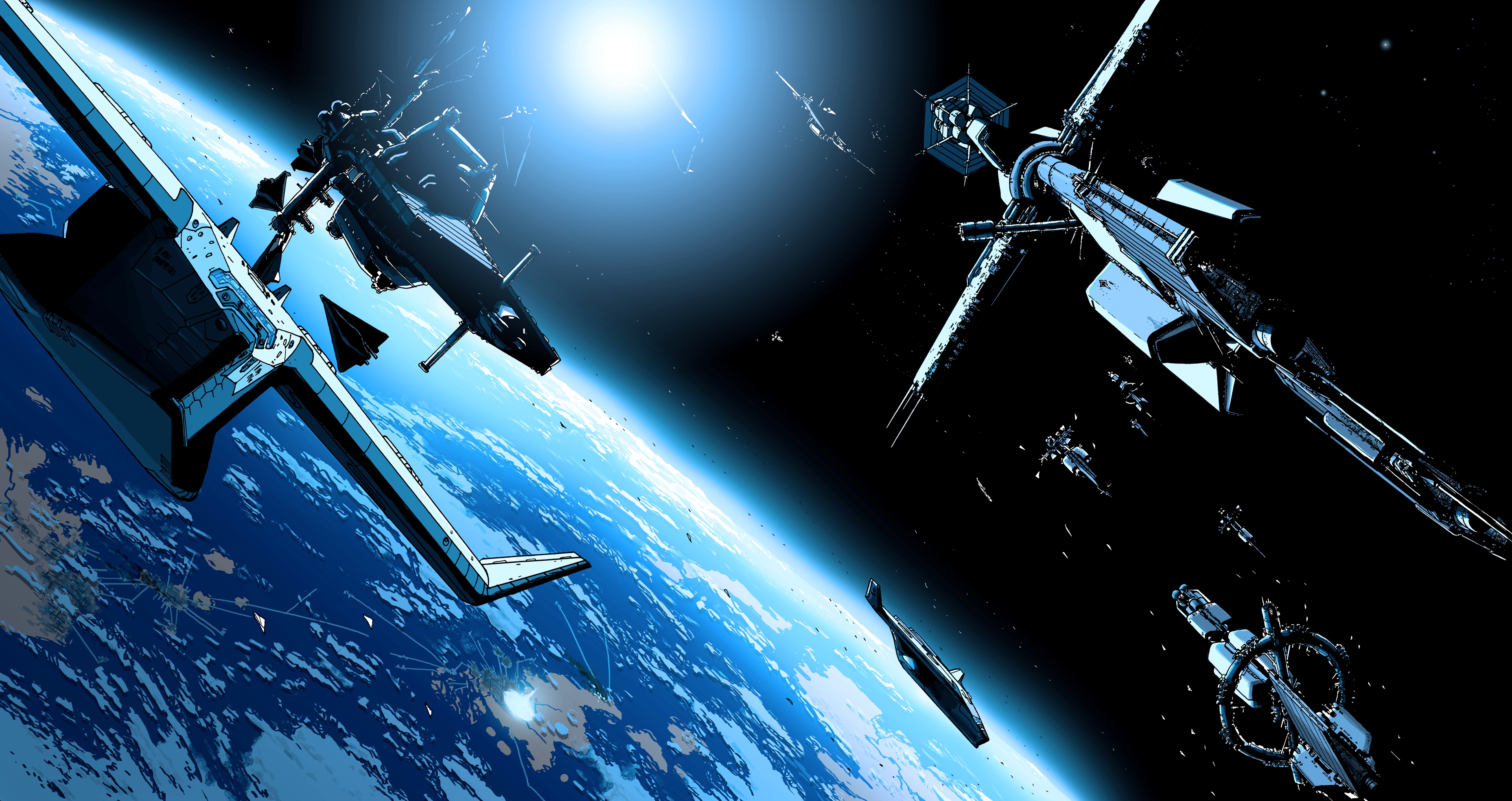 "God wills it... and that god is Ares, the god of war."
- Arielle Zaitseva, Ares Enterprises CEO, 2548.
Ares Enterprises landing troops begin their descent to a highly industrialized rebelling colony after a round of orbital bombardment from the AISC Deepspace Horizon(seen in the background with escort). The resistance is annihilated within hours...
Right, I'm back with a proper piece today!

I actually worked on this the whole damn day, so I hope you guys like it! I haven't got a clue on how the effects turned out, but I hope that the black shadowing did the trick I wanted it to have. Even so, I think I made a bit of a mess with the whole pic... :/
As for the music I was listening when doing this- I got the soundtrack to "Trinity and Beyond" playing for me, and especially the track "the hood device" hit me. I think it fits well with the picture- link to youtube:
[link]
And as always, this is somewhat of a backstory pic for my comic, although it won't be relevant for some time in terms of the plot, but you can read the comic here:
[link]
Original by micron markers, 3 x A3 and colors in Photoshop CS3.
Enjoy!