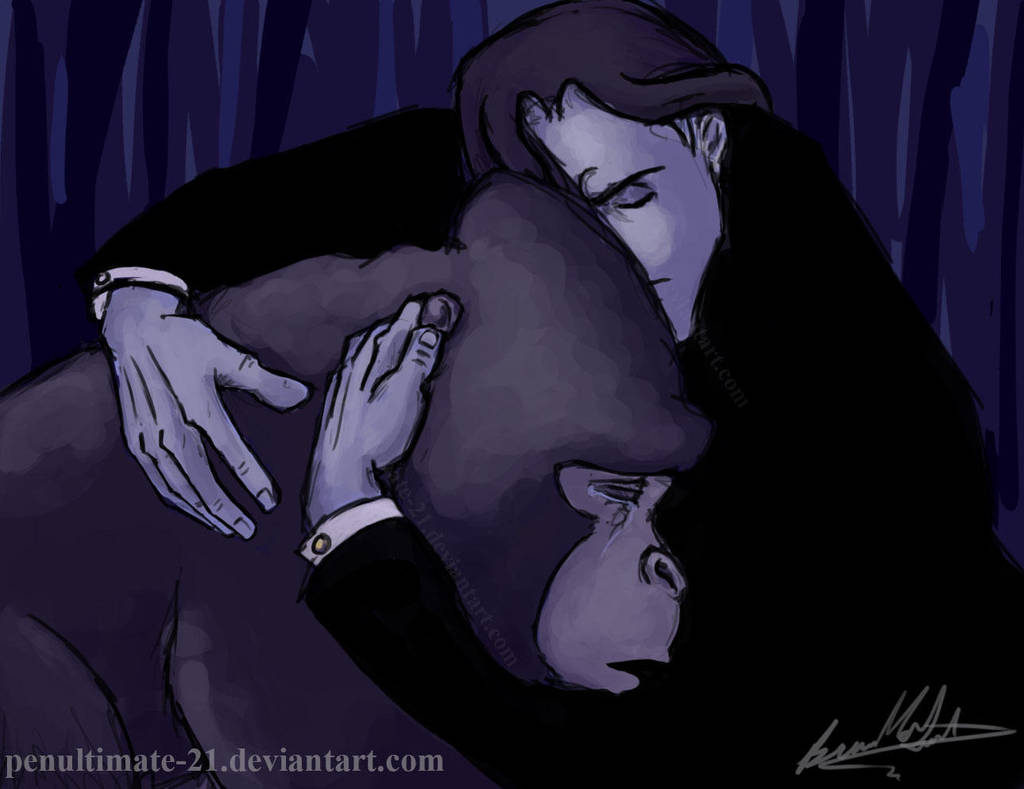 "I just want you to be happy. Whatever you decide."

"...No matter where I go, you will always be my mother."

"And you will always be in my heart."
A slightly more somber, but no less celebrating piece for Mother's Day.
…I really like Tarzan.
A couple of years ago for a similar contest (in the same group no less) I did this piece:
Which is by far one of the most (if not the most) popular pieces in my gallery.
I thought I'd revisit the movie.

I was going to kind of redo that piece. But then I thought, why not try something new?
This piece actually became very personal to me.
Sometimes, I think in the celebrating of how wonderful mothers are (because, they really are), we don't focus quite enough on the sacrifices mothers make for us. I know my mother has given up so much for my brother and I and I don't know if anything I do for her will ever equal that.
I love this particular scene in Tarzan because Kala was willing to give up ever seeing her son again, if it meant he'd be happy. And in return, Tarzan quietly reaffirms to her that no matter what happens, or where he goes, she will
always
be his mother.
For the Spitfire Mother's Day contest over at

Referenced from a screenshot I took from the movie.

This scene always make me cry 😢😢
Reply

such a sad scene. nice art
Reply

Tarzan's hands are perfect. This picture is A++
Reply

I love this piece! Perfect for Mother's day

Reply


You're be in my heart.

Very touching scene.
Reply

aweeee

such a sad scene .. noo the feels are coming >.<
Reply

Sorry for the feels! D: But thank you for the comment! <3

Reply

oh what a touching scene. Very moving peice
Reply