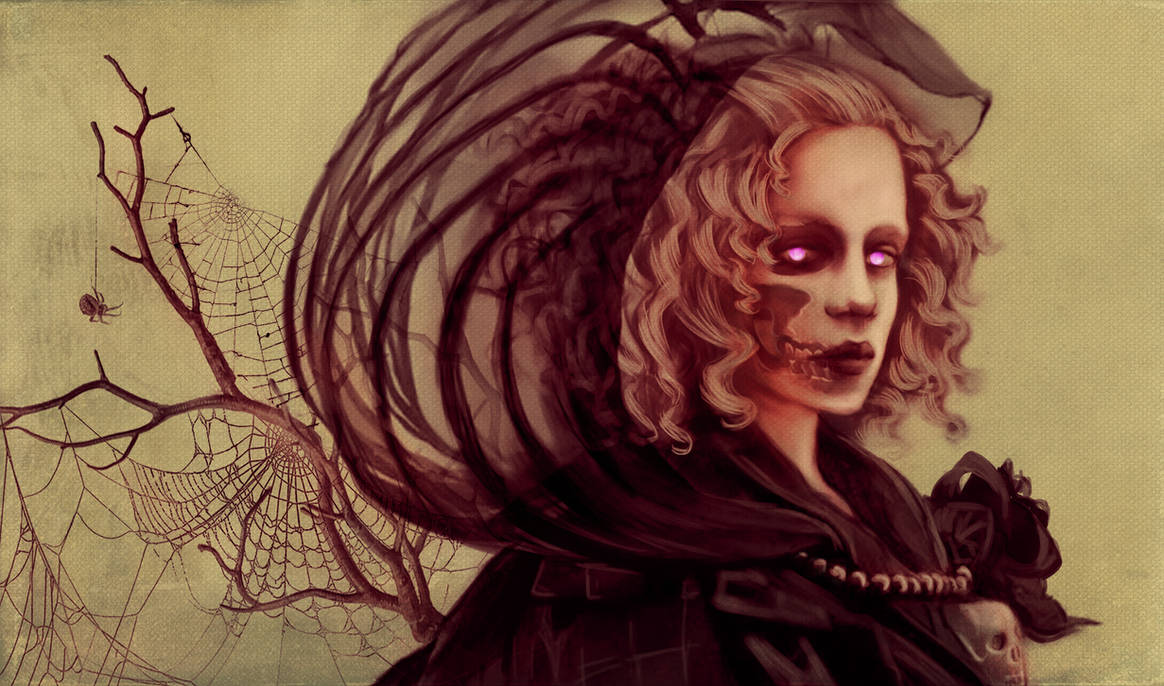 Watch
Lady Death. Or maybe Black Widow. Or maybe even both!
Just The Duchess.

In each of my work I try something new. Specifically here I used the canvas textures with different ways of overlay.
There are also many Adjustment layers here that I still study how to use properly.
Feel free to ask questions about my drawing process! I will be glad to answer.