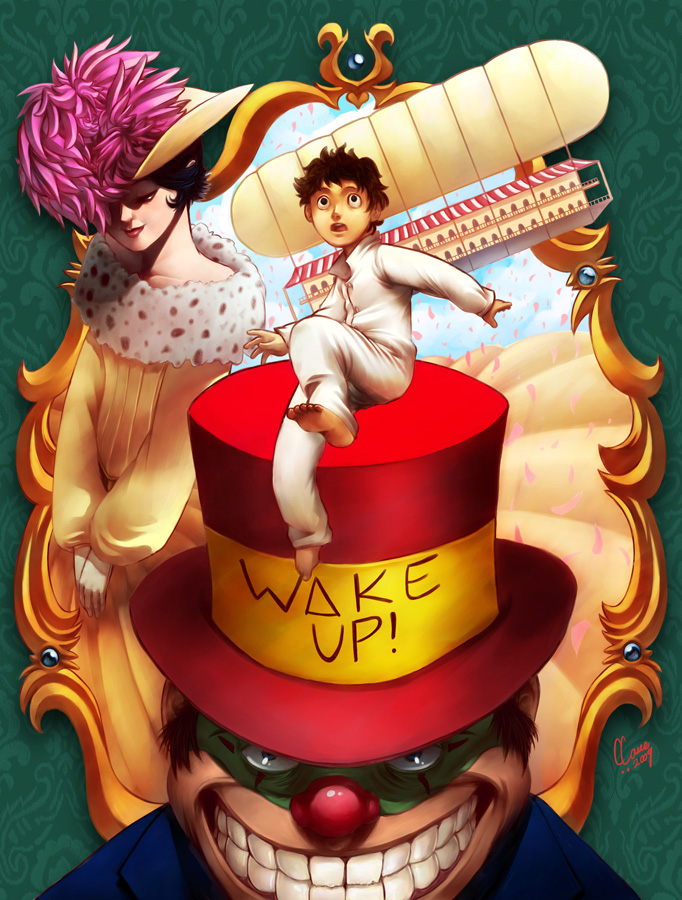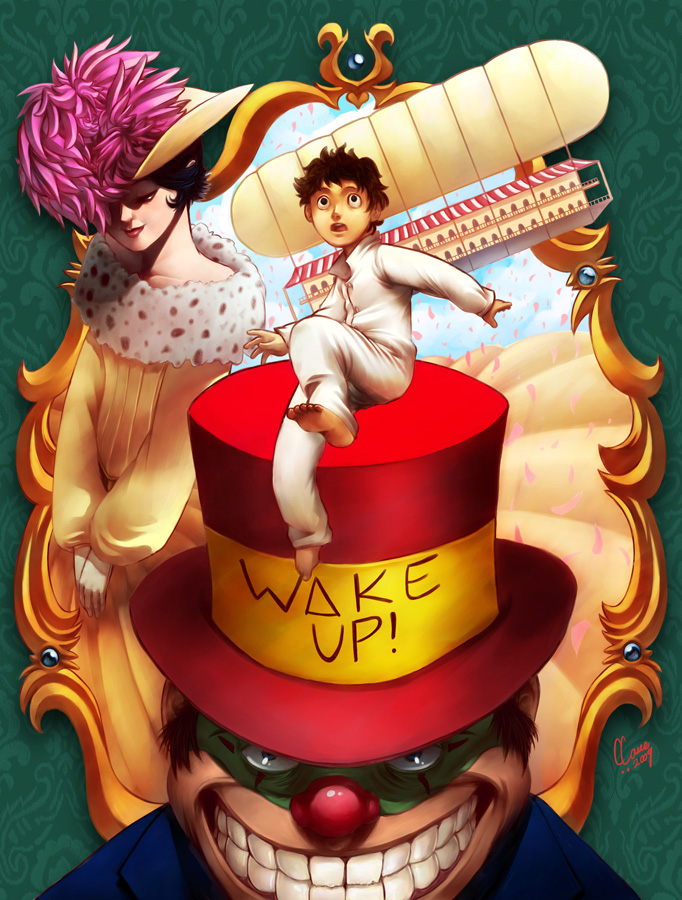 Watch
FINALLY!!
This is something I draw for ~
iNkubi
's monthly draw-off challenge/competition/shoe thing. I'd tell you you can learn more about it in his journal but it's in Spanish, har har. SUCKS TO BE YOU...unless you speak Spanish, if you do, then you should 22ly join.
This month's (the first) topic was drawing something about Little Nemo, the super oldie and awesome cartoon strips from last century's first years. The piece was supposed to be somewhat...experimental regarding the illustrator's normal techniques, so that we could learn and progress our own work. Well I fucking experimented, alright. I'm actually super proud of this one because it turned out in the exact same way I imagined it at first. I wanted it to be SUPER COLORFUL because that's how I always remember Little Nemo. While all the strips from its time were black and white or had very opaque colors, Little Nemo was always colored with watercolors and bright tones. It was lovelyyyy. So yes, this is my rendition, uh-huh.
Flick wasn't really evil...I just needed him to look antagonical <_< >_>
Painter IX with Wacom Bamboo FUN tablet (which sucks orangutan balls) and with small touch-ups with Photoshop CS. Background texture from
[link]
Hope ya'll dig!