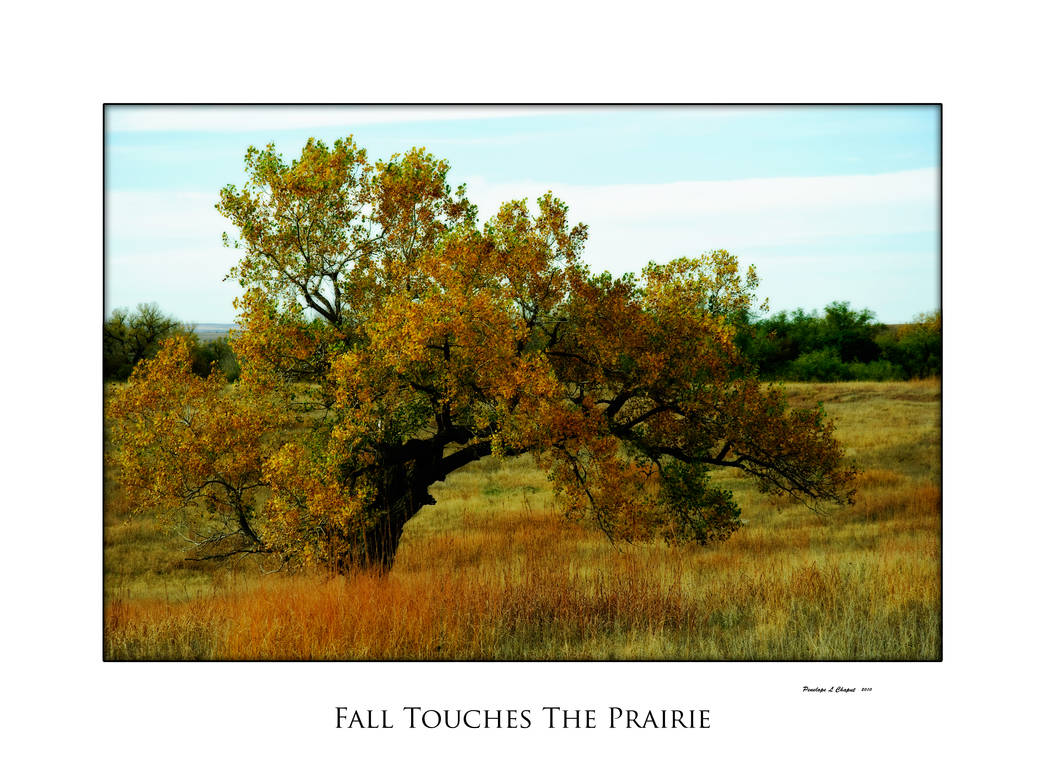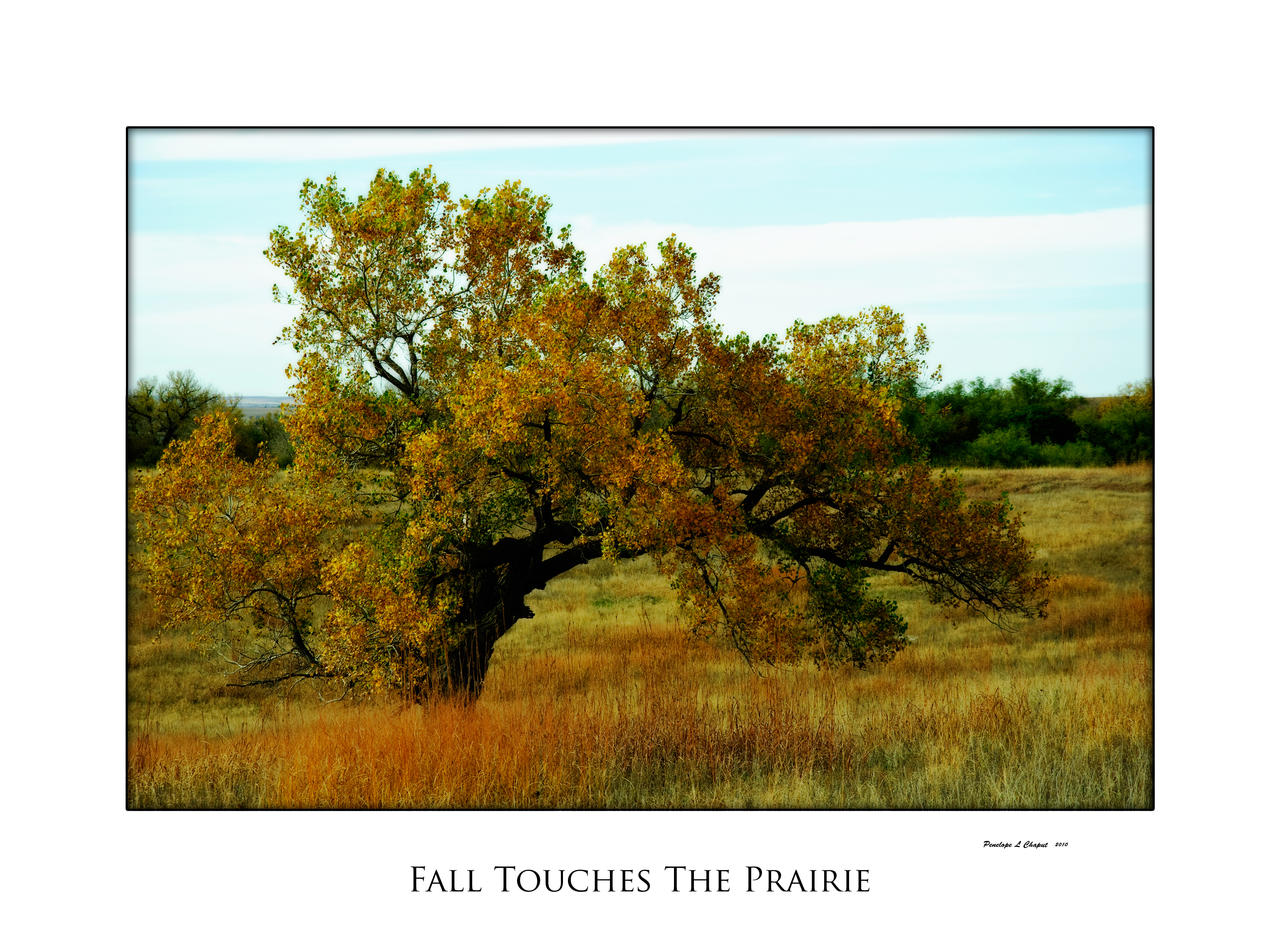 Watch
A tree out in the country in Kansas, all decked out in Natures finest fall colors. I found this tree while exploring an old limestone home and cheese factory near Jamestown Kansas. Always surprises me how you can drive up over a hill in a baren area and see such a surprise of color standing there as if posing.
As always, comments and critiques are always welcome. Thanks so much for coming to visit my gallery.

Gorgeous photo; it's almost as if it's a painting.

Only thing that bothers me is that black border-thing, which is kind of distracting. I'd just go for either a simple plain solid black, no fancy corners, border .. or just no black border at all.
Reply

Thankyou so much for the comment. I went ahead and just put a plain black border around it as you suggested and I do agree that it is a better choice and not so distracting.
Reply

Nice, now it's just about perfect!

Sometimes the hardest part is to hold yourself back from using the fancier things over the simpler ones

Reply