Commission Gallery
+:+:+:+:+:+:+:+:+:+:+:+:+:+:+:+:+:+:+:+:+:+:+:+:
AVAILABLE SLOT
Click here for the details
+:+:+:+:+:+:+:+:+:+:+:+:+:+:+:+:+:+:+:+:+:+:+:+:
Commission Info
>>>What can I do?
- Original character (with proper reference please)
- Fanart
>>>
What can't I do?
- Detailed and Difficult Perspective / Mecha / Robot / Vehicles / Real / Hardcore Hentai / Detailed nudity / Extremely Violent pic >.<
>>>
What is OK?
- character with part of animal (like animal ears, tail, whatever) / sexy pose / softcore yaoi or yuri
anyway, we can discuss more about it. you can ask me if I can draw what you want or not
>>>
All works are digital art. You get hi-res (300dpi) and max-quality JPEG (NO HARD COPY) via mail or note.
+:+:+:+:+:+:+:+:+:+:+:+:+:+:+:+:+:+:+:+:+:+:+:+:
Work Process
- If you interest in the commission, send me note or mail with title "commission" with details and reference. I will tell you about the price.
- If you're okay with the price and confirm that you will commish me, I'll show you a quick rough sketch to discuss and approval. You can tell me to fix or edit something in the picture in this step.
-
I'll wait for your payment before proceeding any further on your request.
please don't send the payment before you see the rough sketch. I want to make it sure you're satisfied with the picture before you will pay. That's fair for both of us
- When the commission is finished, I will send you the original file.
** I might display the finished artwork in any of my websites or art communities for promotion purposes only**
***I have to let you know my schedule is somehow unpredictable. if you need something in hurry or have certain deadline, please ask me first if I can do it in time***
+:+:+:+:+:+:+:+:+:+:+:+:+:+:+:+:+:+:+:+:+:+:+:+:
Pricing
The price is average price and for 1 character only.
Maximum Character in Single pic = 3
[[ The price can be changed depending on the details of the work
price doesn't include additional item (detailed outfits, wings, accessory, pet, weapon, or anything considered as additional item)]]

Half-Body CG
-
waist up or can be a bit lower depending on the pose
$40 - $50
(add
$35 - $45
for more each additional characters / not include BG)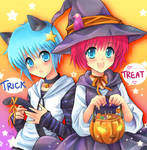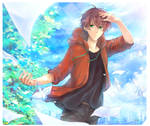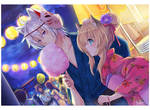 Full-Body CG
-
more than waist up/ can see the feet or not, depending on the pose or overall drawing
$60 - $70
(add
$50 - $65
for more each additional characters / not include BG)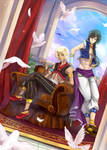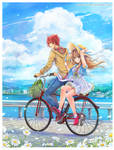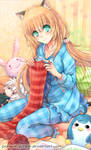 Additional Item
(detailed outfits, accessory, pet, weapon, or anything considered as additional item)
$5-$20
(depends on the details of the work)

Additional Background
Simple Background
Free
(Color BG / Gradient Color/ transparent BG)
Detailed Background
$5-$40
(depends on the details of the work)
+:+:+:+:+:+:+:+:+:+:+:+:+:+:+:+:+:+:+:+:+:+:+:+:
Payment

PayPal ONLY

PayPal account: funfun_pingu[at]hotmail.com
---------------------
If you would like to talk more about commission or have any further questions, feel free to ask ^^
Contact via Note or E-mail (funfun_pingu[at]hotmail.com)
Best Regard
PinPin