Epic Art Feature; Me vs. DA- FIGHT!

I wanted to share my endless thank you for your support, your kindness and to share some of the amazing works I have come across lately on DA... It's taken me a whole month to build up the energy to try this mess again, lmao!
This time, the same thing happened but with my latest artwork... I went to edit it and dedicate it and it all... everything, all the words, stocks listed.... everything disappeared!!! Blaaa... so I have to start that over again. How are you all? How is live going for you? This is my latest work, a remix and reinterpretation, maybe a longer history of what may have happened to the classic story of Red Riding Hood years after...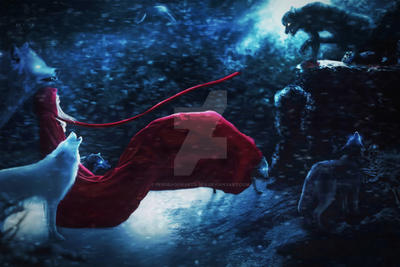 I highly recommend listening to this song while enjoying this feature. Take my word for it... epic art with epic music!

And with out further ado, the stars of this feature!!!!