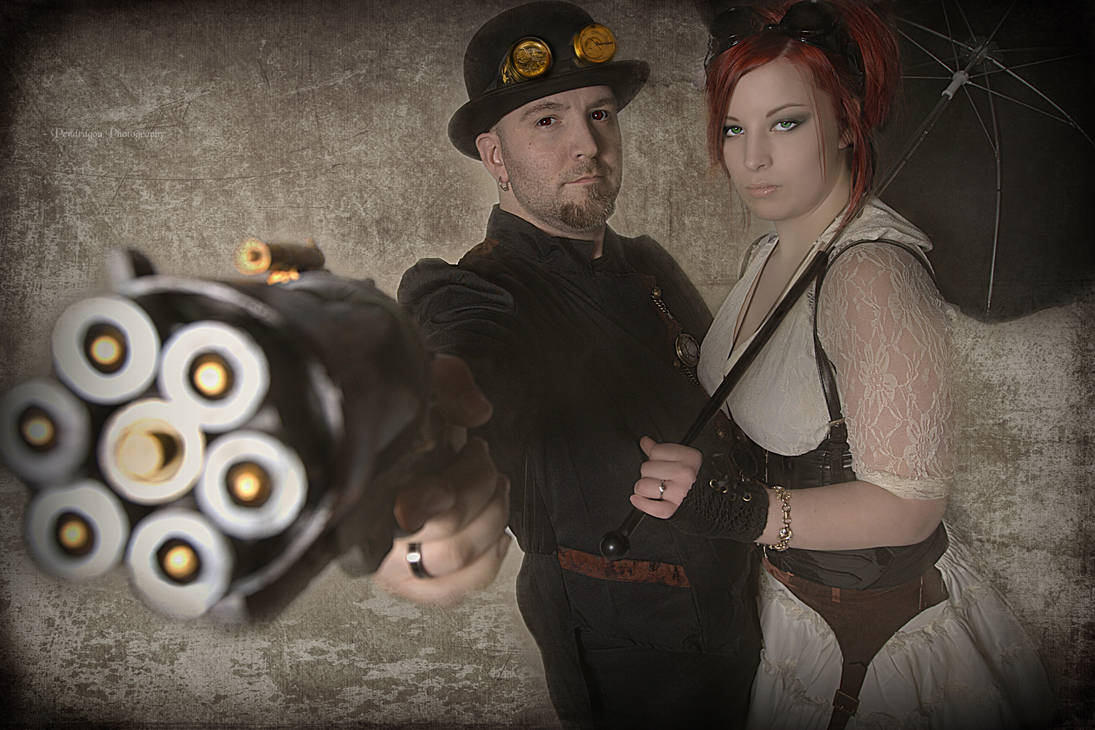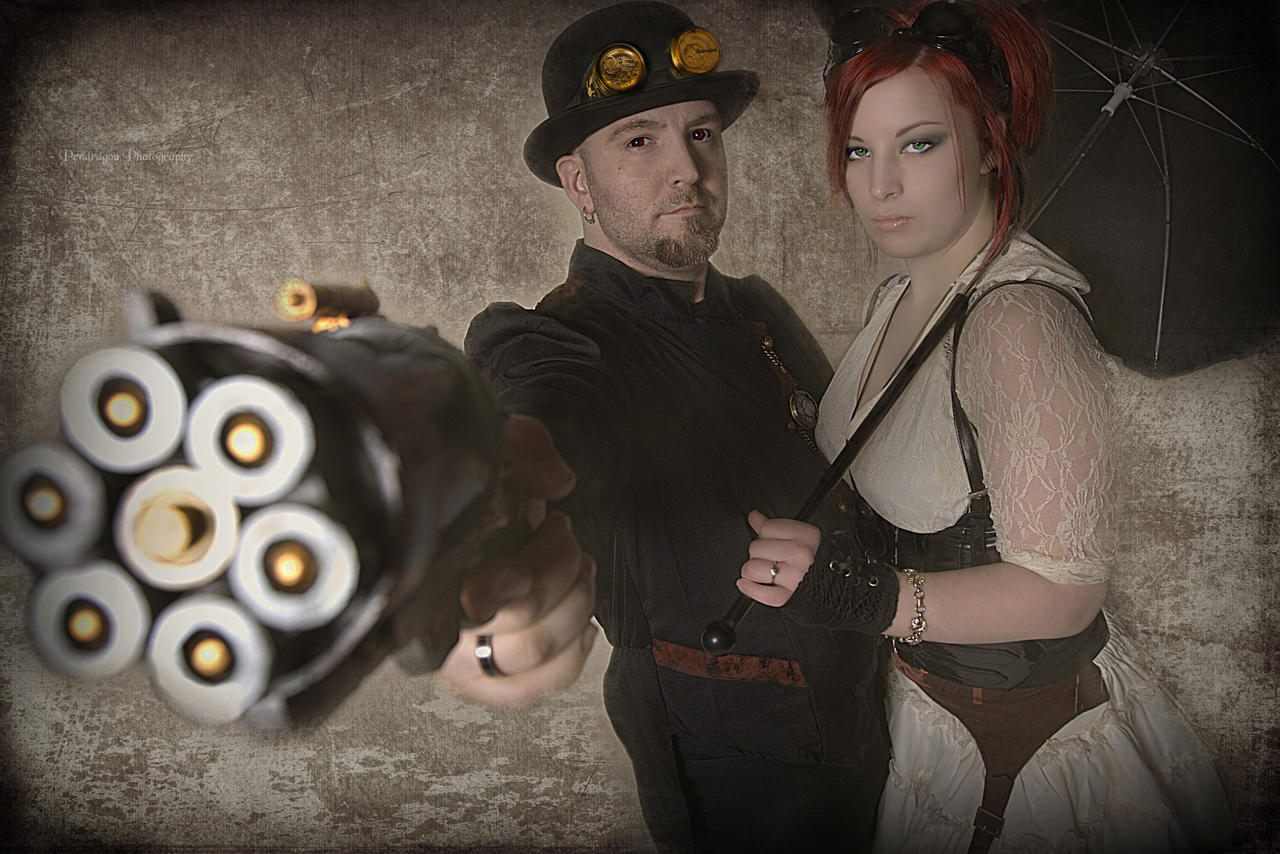 Watch
Models= Sam & his lovely wife, Gina
Stock used:
Background texture: ~
DiZa-74
[link]
Gears/watch:
[link]
This was a photo I was keeping on hold for a little bit. Because it was to be their wedding invite. I didn't want the masses to see the invite before it was in their hands. LOL! But there was a last minute change where the invites needed to be in portrait mode not landscape. Soooooooooo I change things up and sort of forgotten about this shot till I was adding pictures to a portfolio.

They're back!

John Steam and Emma Steel!
Reply

Yep! I have a bunch from this set. Sometimes gets hard choosing which to work on. But, that one was halfway done, before I ended up forgetting about it. Blah. hehe!
Reply

Reply