September Commission Open!!
Hey'all!
I'm ready to take some more work!

I have 10 slots available!
As usual, any character you want be it original ones or fan arts.
I do not do nsfw stuff.
All in digital form only (No physical copy)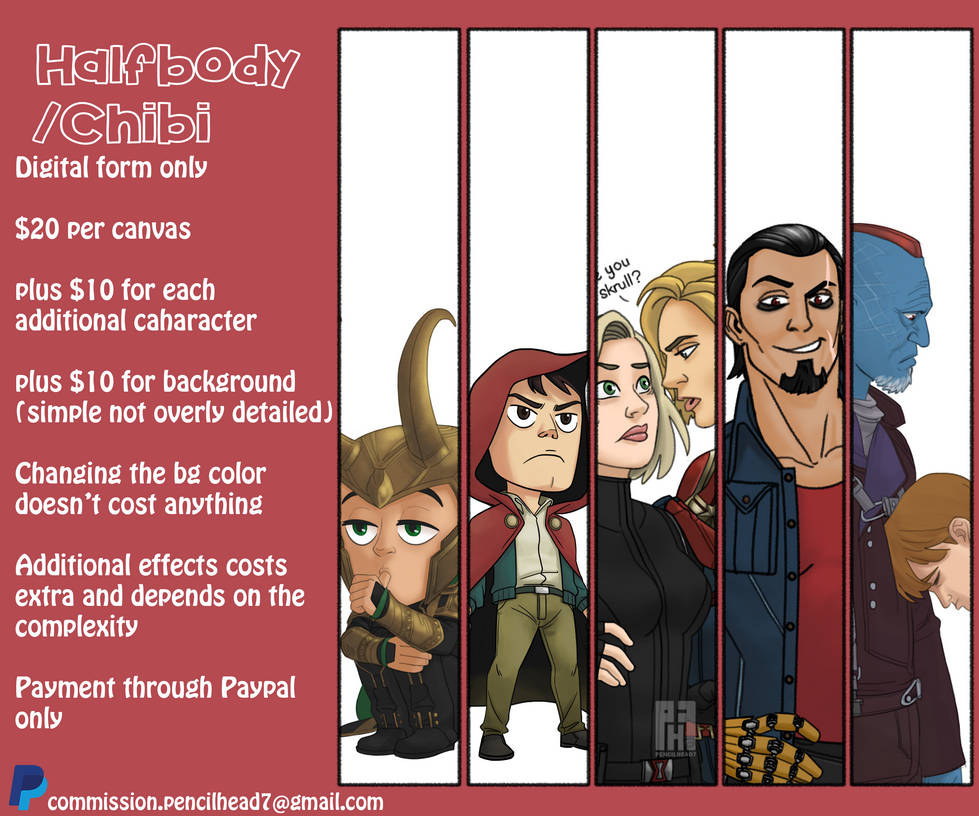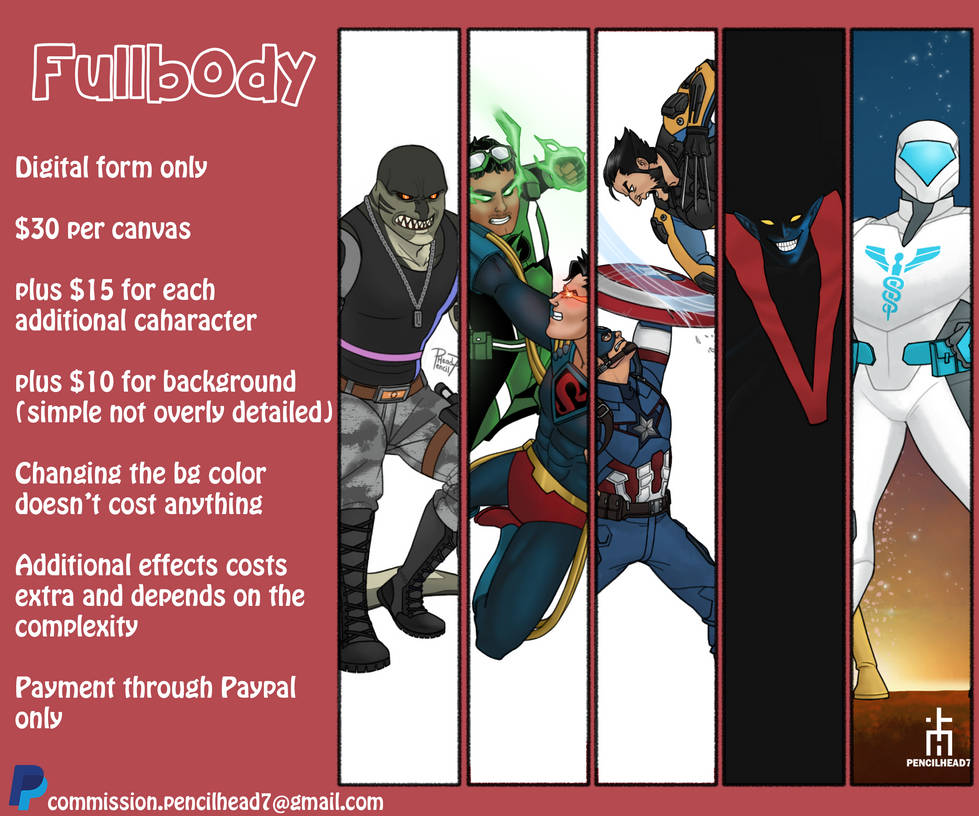 As usual, email me @ commission.pencilhead7@gmail.com to order and to give me description or references.
The more details I have the easier for me to draw