Pricing guide

All my prices are in € (EUROS) which is usually a bit higher than US$ and lower than GB£


About :

All of my plushies are handmade with high-quality minky, sometimes faux-fur and stuffed with high-quality polyester stuffing.
I make my pattern and embroidery files myself.
All my plushies have at least one hand-sewn part.
My plushies are not suited for children. They do withstand cuddles and soft playing but are not meant for rough play due to their handmade nature.
This is only a rough guide, for precise quote please send me a note.
Plushies :
30-50cm plush :
Between 120€ and 800 €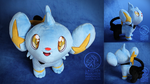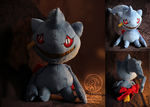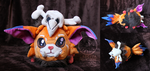 50+cm plush :
Between 600€ and 1000+ €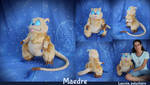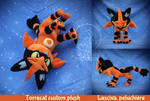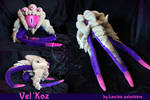 Polochons :
Between 50€ and 120€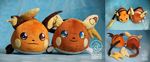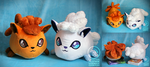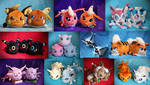 Shipping fees :
Shipping fees is NOT included in the price, except stated otherwise.
Europe :
starts 20€
Overseas
(USA, Asia, Australia etc) : starts at 50 €
Shipping for keychains and smallplushies is much lower, about 6-10€.
This is the biggest size of plush I can ship :

If you want a plush bigger than this we will have to discuss it. it might be possible but shipping costs will probably explodes.
Payment :
Payment via paypal only
(ou virement bancaire si vous êtes français )
I require full payment up-front. If shipping fees are not included in your quote you will have to pay for them once the plush is completed. You will have to pay me using €, even if it's not your currency. You have the option when paying on paypal to send € instead of your own currency. That way there won't be any conversion errors.
Hi I just stumbled on your page and would love a velkoz plush. The talent and detail is amazing! I see that you mentioned it would cost 4 figures. However, I was wondering if I making it smaller would bump the price into the hundreds... as I saw the video and do not need a plush that large.