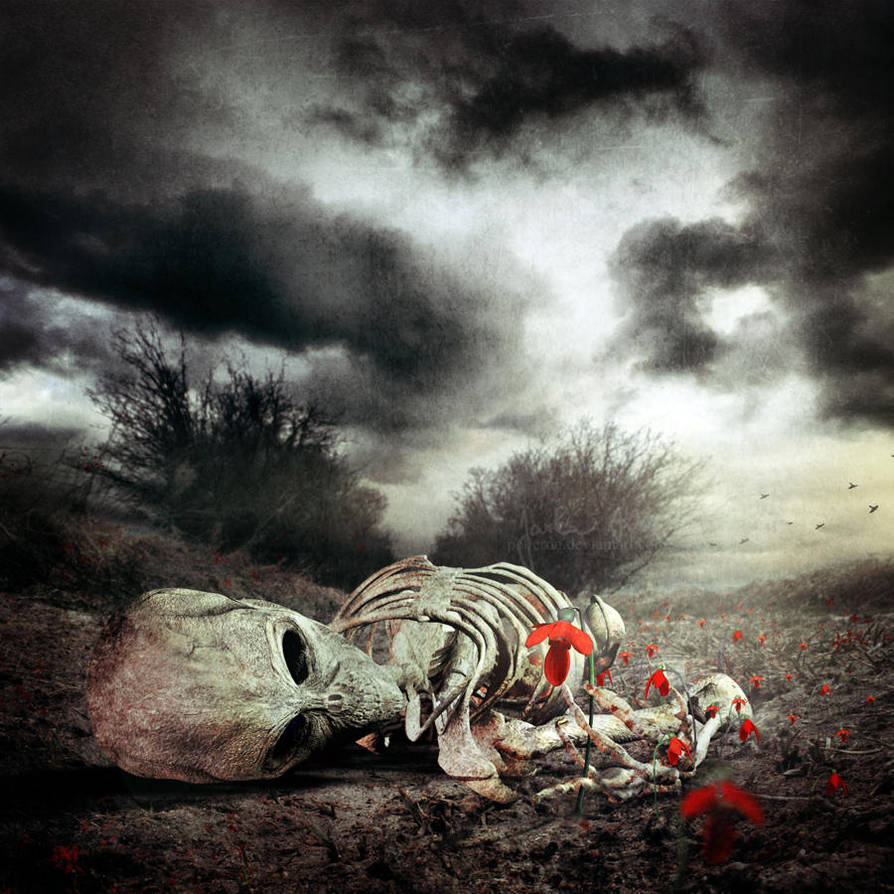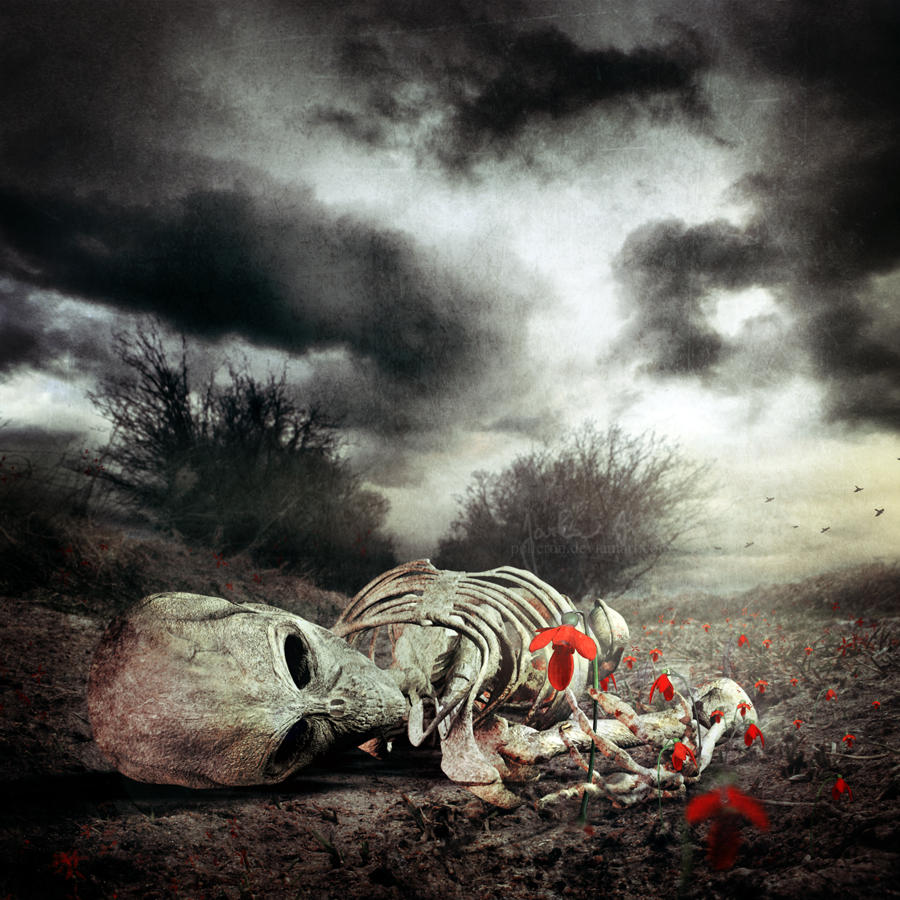 Watch
About Photomanipulation


This idea pop up in my head few nights ago when I wasn´t able to fall asleep for an hour or two.
There will be CD cover and probably tutorial too!

Hope you like it




Credits


Everything from my private resources.
To get some of these resources you can visit my stock account - #pelleron-stock .





Featured


- [link] by *SynGT
- [link] by ~xinsomniakydx
- [link] by *Gothic-Nyu
- [link] by *AprilLight
- [link] by =lady-symphonia
- [link] by *Ellyevans679
- [link] by *ChrissieCool
- [link] by *Adherance
Thank you very much!



Tutorial


If you want to see how I created this tutorial you can take a look here:





More of My Manipulations



I really like the overall effect of this image, although there are a few minor details that could be improved on.
I love the contrast of the red of the flowers against the colourlessness of the rest of the picture, it really brings out the "Cycle of Life" aspect - new life within death - however, I noticed that there were some flowers on both sides of the skeleton and I think that the effect would be better if there was a 'death' and 'life' side to the image, completing the effect of transition. I also like that the skeleton is almost holding one of the flowers in its hand, but (and whether this was a mistake or on purpose I don't know) the stem is 'under' three of the fingers, but 'over' another. If you were originally going for an entwined effect, this might have worked, however the flower seems to be growing straight up, heedless of death and so the image at this point looks wrong.
Finally, whilst I like the general grunge effect across the image, it doesn't seem to affect the skeleton as much as the background, making the skeleton appear too sharpened in comparison to its surroundings.
Overall I really like this and the affect of it on the viewer is successfully both chilling and hopeful, which is not an easy thing to achieve.
I hope this helps!
*
FranScribbles
The Artist thought this was FAIR
2 out of 2 deviants thought this was fair.