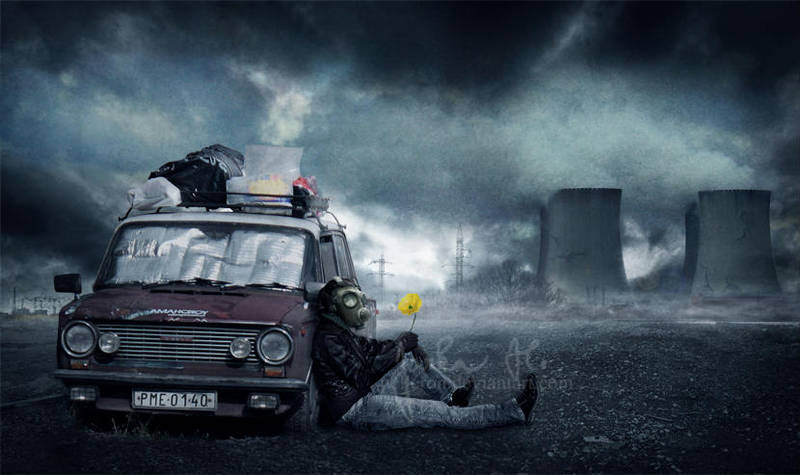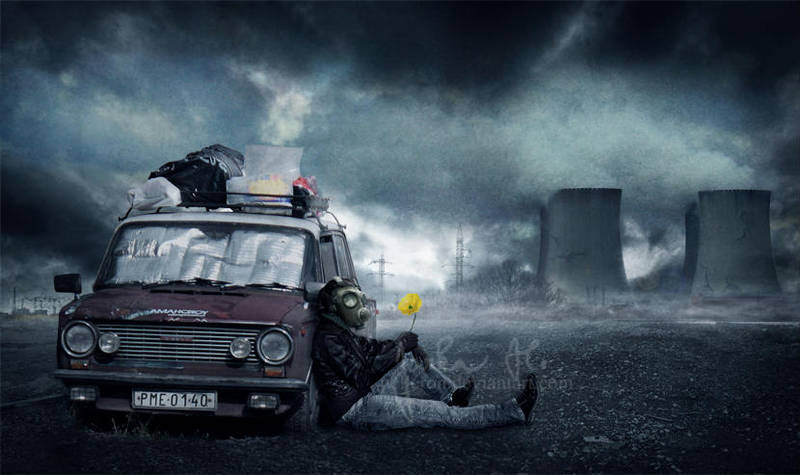 Watch
Please tell me if it´s too dark.
It was hell to do this manipulation. It took me more than 20 hrs (and I don´t count time when I was looking for photos). The final file has more than 600Mb and my computer almost die.
But I have to say that I´m happy with the result.

If you want to see how I created lighting on the maipulation look at my blog - [link] . There is a gift animation and brief tutorial.
Or if yoi want to see how I created this manipulation step by step click here - [link]


Probably there will be CD cover from this manipulation soon.



CREDITS
- Gas mask by ~cyborgsuzystock - [link]
- Mist brushes by me (=pelleron) - [link]
- Decay brushes by =FrozenStarRo - [link]

- Everything else is from my private resources.



FEATURED
- [link] by *Hera-of-Stockholm
- [link] by ~Devil-Wolf-1999
- [link] by =lady-symphonia
- [link] by *dream-club
- [link] by =Atadesigner
Thank you very much!




COPYRIGHT NOTICE
All my works are copyright protected. Don´t steal and make your own and better!
If you don´t know how look at my collection of tuts - [link] or at this journal - [link] or contact me via note.


ostit: 23-5-09: All clubs shown in my journal ([link]) can display this work in their galleries.
Daily Deviation
Given 2010-03-20
"
Confession of Toxic Generation
by =
pelleron
is a work, that puts the current generation to think about the technological consumption that will inevitably lead to a dystopian world and the effect it will have on the future generation. Sad yet beautiful in a different sense with dark, polluted environment, this piece is blended very well, and her tutorial on this is fantastic! Be sure to check her gallery!
"
-phoenixleo (
Suggested by phoenixleo and Featured by PurpelBlur
)
I like this even though its a minipulation. it works. i am a strong photography lover but this passes as excelent. what i like most about this picture is that it relays a strong messege to the viewer about our generation. The messege of pollution and maybe global warming with this... It just gave me a strong messege as a viewer as what our generation is doing to the enviroment and to the people in it. I think you could see one of these kind of pictures along the highway on a huge billboard.

besides the political point of view. The image itself was very original and creative. the black and white, in my opinion, brings out the dramatic effect and makes me feel simpathy for the person and the flower. I also like the selective color you included in the flower to bring some hope and warmth to the picture.

In this such depressing and polluted world there is hope. THe flower signifies hope or the little hope we have left. The small things we have left in this world. The topic of global warming and the short supply of earths natural resources will be a hot topic in the years to come.

I give you and 9 our of 10.
The Artist thought this was FAIR
52 out of 56 deviants thought this was fair.