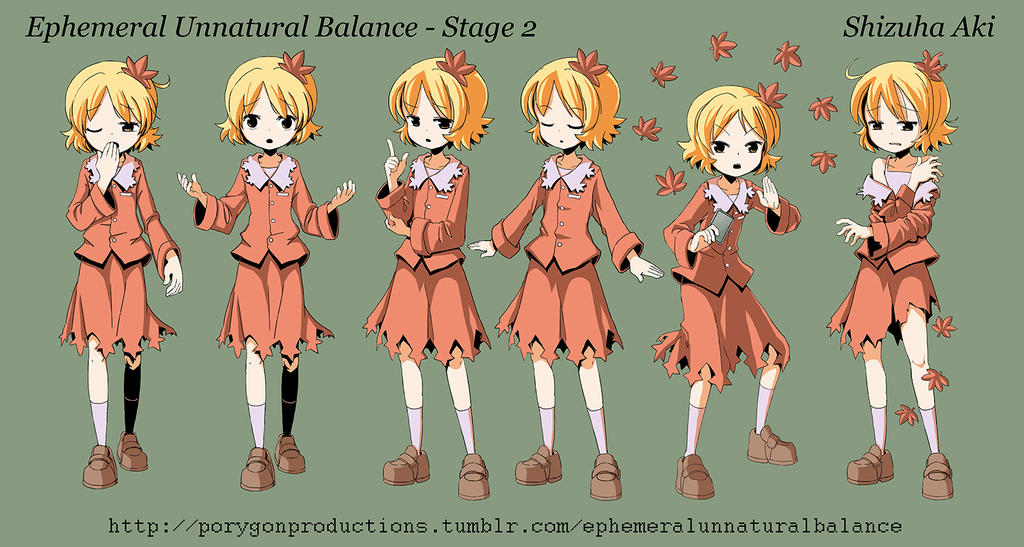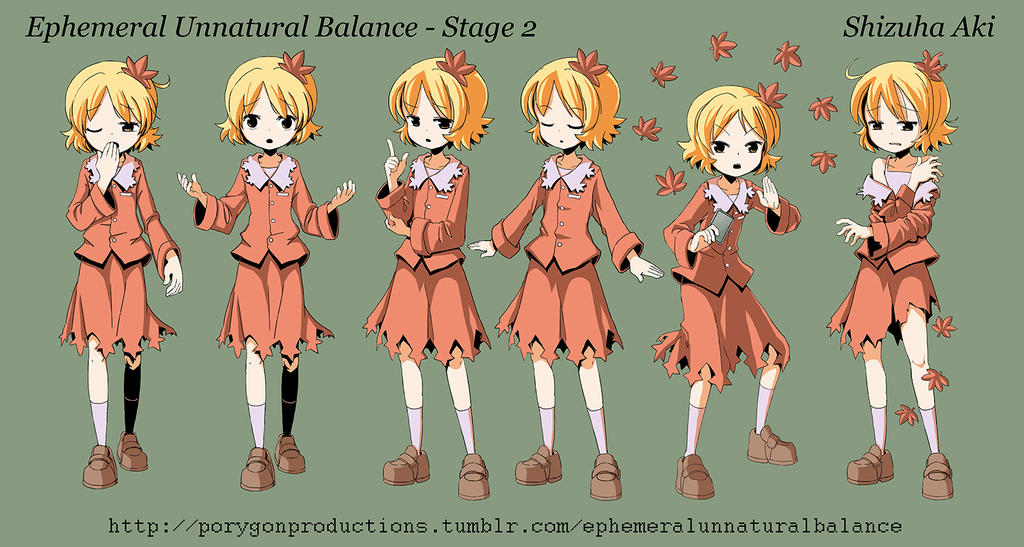 Watch
In-game character art for the Western Toho fangame, "Ephemeral Unnatural Balance", created by ExPorygon. See the demo game at:
porygonproductions.tumblr.com/…
Right now the game uses placeholder art by Dairi and others. Obviously the developers can't release the game using other people's art, so that's why I'm making a completely new set of character portraits, starting with Shizuha.

Reply

I'm glad you like it.
While I did make an effort to vary the poses, you can still see some copy-paste action going on, particularly if you look at the feet.
You can see more of the character games sprites at:
www.houseofsixten.com/hcstaff/…
Reply

Reply