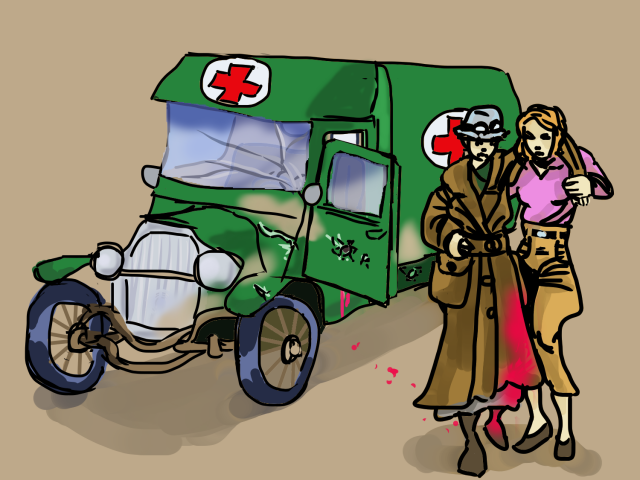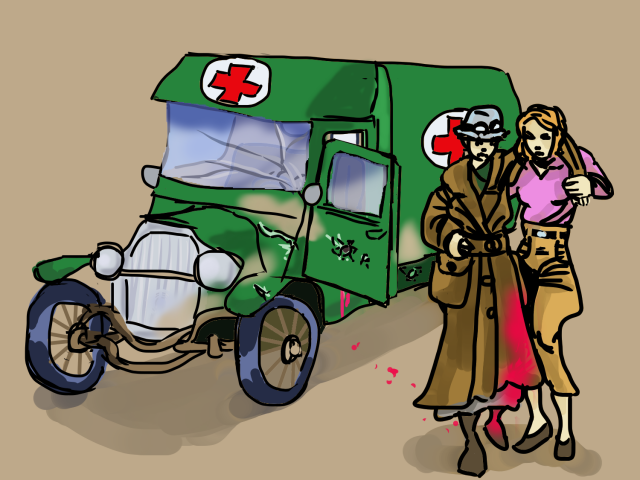 Watch
Continued work on game/VN

Oh my, looks like it's going to be a pretty intense game!

The blood do look very pink though, is it due to color saturation or an artistic choice to prevent a higher age rating?
Reply

I did not want to focus on the blood so I did tone it down a little bit. But surely not to pink?

I do have a much worse picture from the hospital.

But it is not a story for children anyway.

Reply

Maybe it's just the other colors around it that makes it look pink then, or the hue is too purple?
Reply

I do use colors more from what feels right at the moment than according to any specific idea on what is correct. So generally I don't know exactly what color I've used.
Using a color picker it seems like I have used 237, 16, 75 (RGB). The color will be somewhat different where it has mixed with the under-laying color (mainly on the coat). So the color would draw a bit towards purple.
I guess your eye is more sensitive to that than mine

Reply