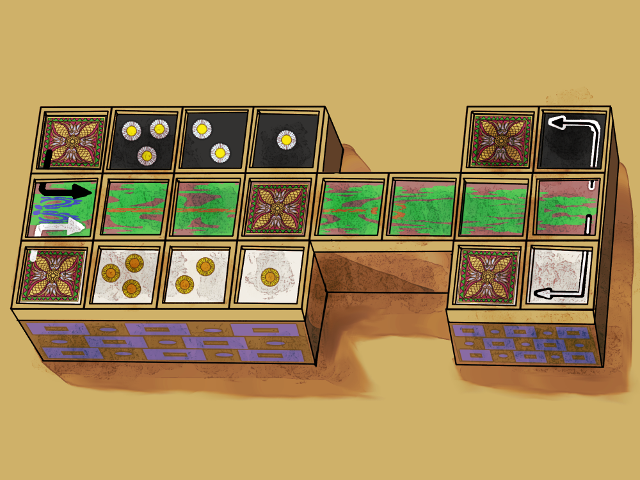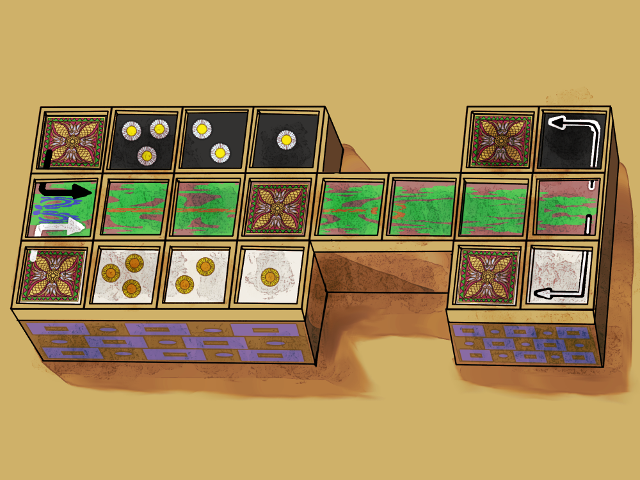 Watch
I'm planning to include playing a board game in my game under construction. Well someone else gave me the idea.

There was this old game board played in the Mesopotamian area back in the day, now sometimes called the Royal game of Ur.
That would fit the bill nicely.

This is my shot at the look of the game board as such.
Trying to find out how to play the game I came across this very interesting person, doctor Irving Finkel.
Finkel loves old board games and is rather suspicious of computer games, so he might not approve of this take.

Ok, now I just need a bit of coding.