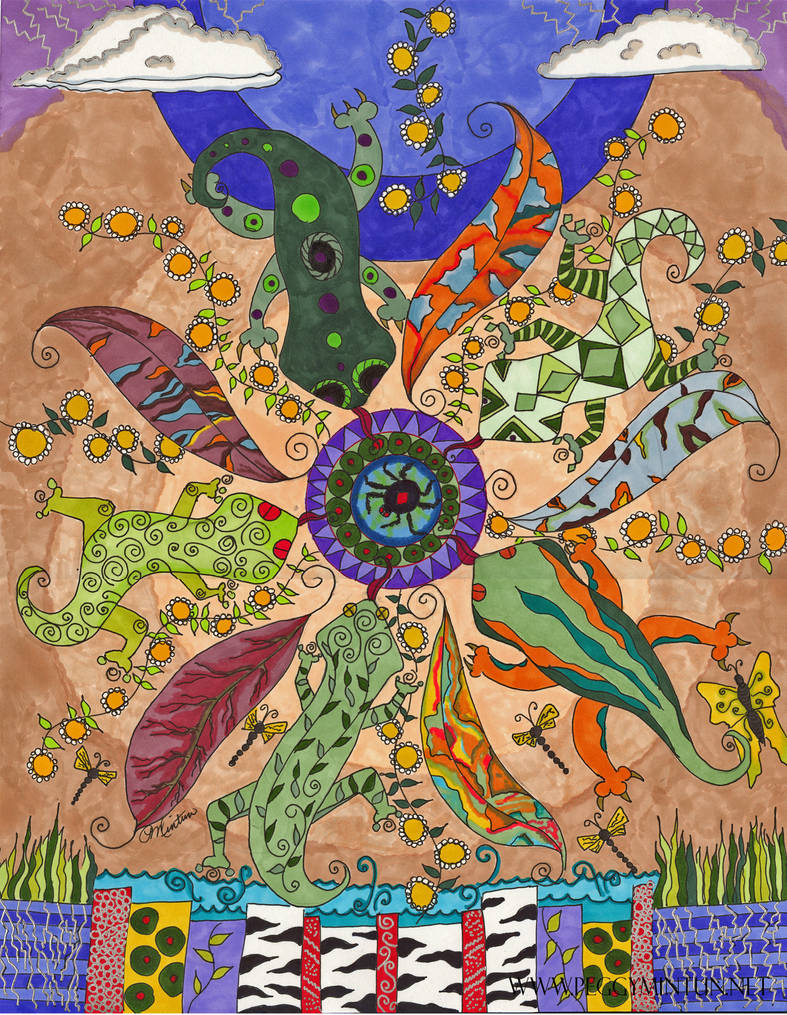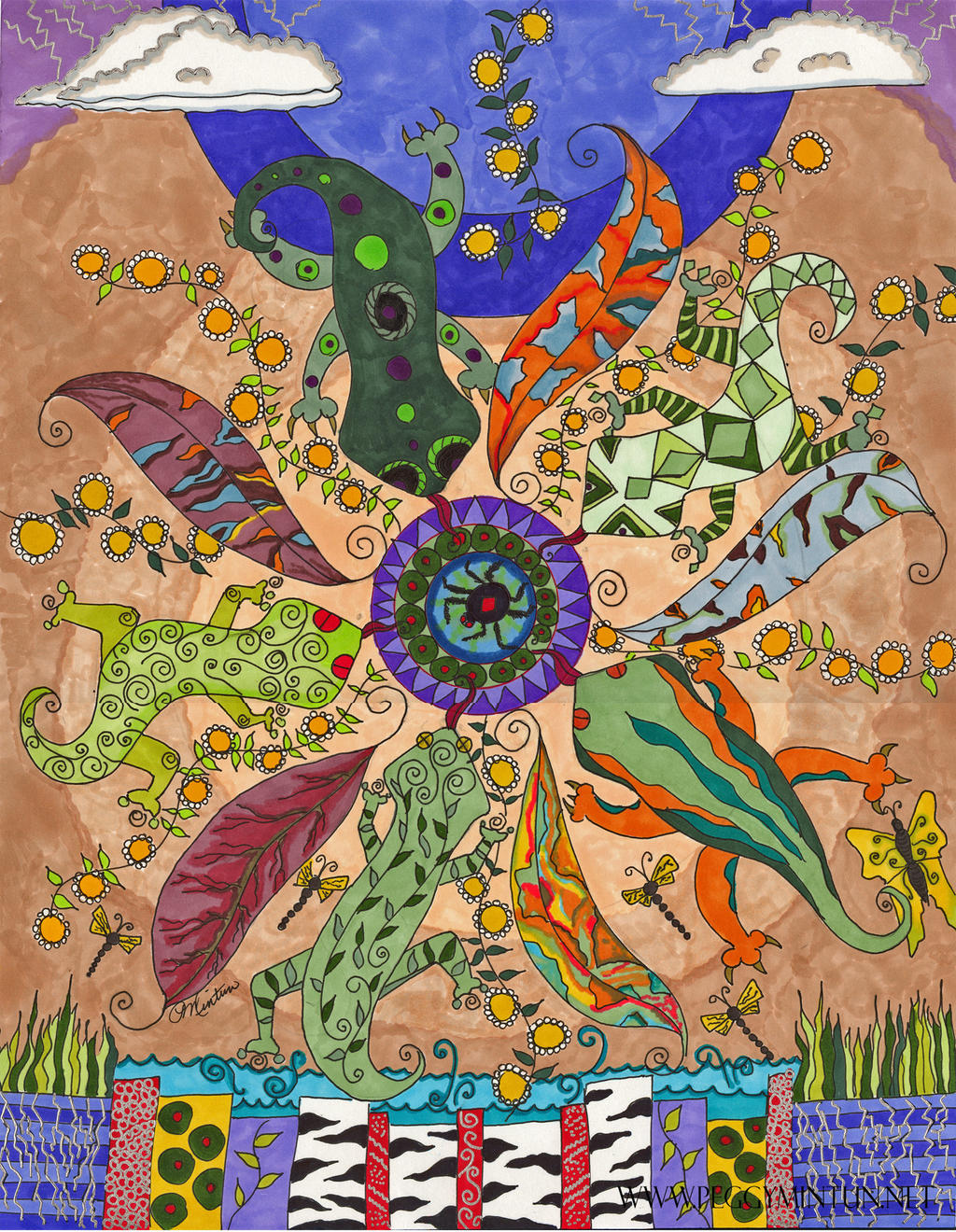 2007

11" x 14"

Prismacolor pens and Nexus pens.

Colored in version of Lizard Mandala 1.

Reply

Excelent work

I like it

Congratulations

Reply

I love the patterns and the colors. The complexity of your work is just wonderful. I'll probably print out the uncolored one and enjoy myself coloring it.

I always love coloring. There is something so soothing and healing about creating a realm within a sheet of paper, through drawing and coloring.

I guess basically I am still a 5 year old at heart.
Reply

your cuts of earth always interest me.

Reply