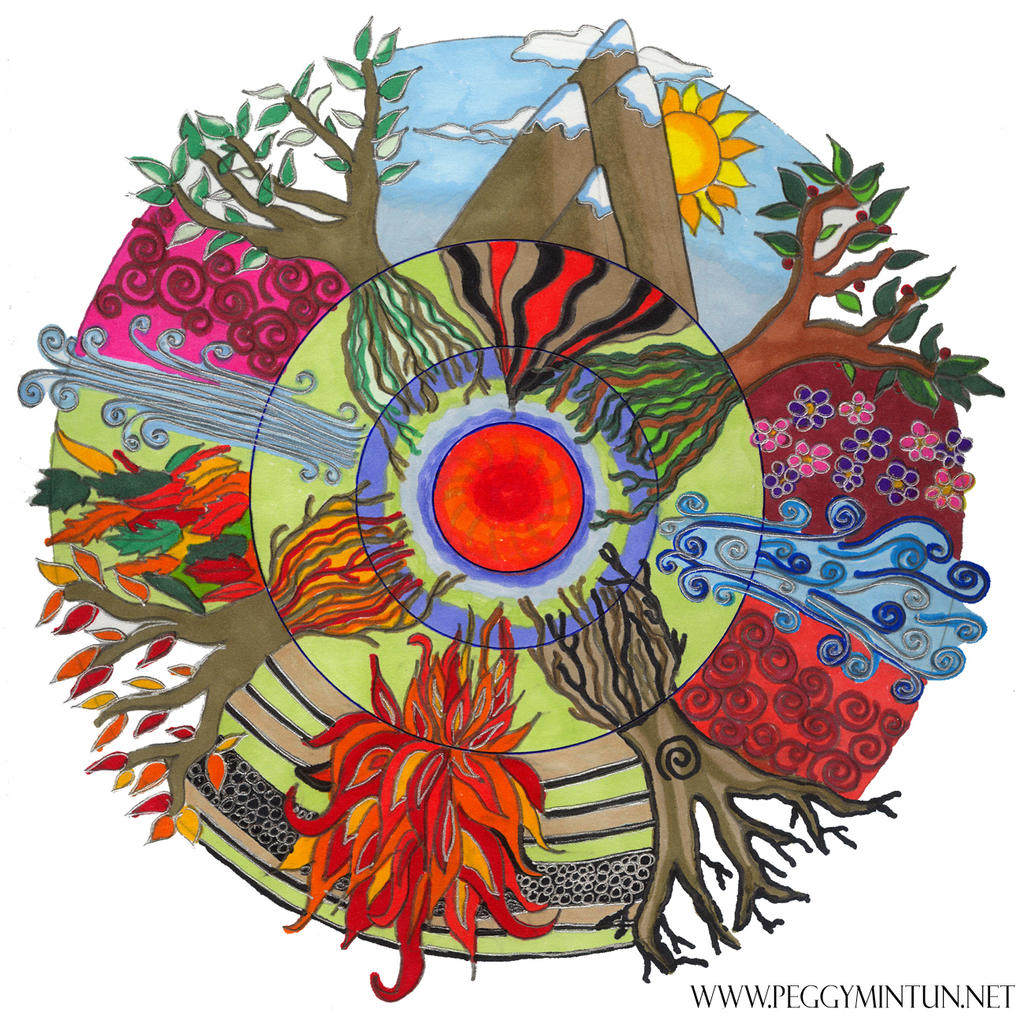 Watch
Updated with scanned version.

This is a mandala I created with Prismacolor markers.
Anyway, I think it is pretty obvious - the trees represent the seasons, and the I have alternated the elements, water, fire, air and earth.
I like it

Reply

Pretty amazing, Peg.

Reply

Beautiful. I love the similarities between the elements and the seasons. It shows how everything is connected.
Reply

i really like the silver pen you used to do the details. it gave it a really nice reflective touch!

Reply

Randomly came across this on someones front page - guess I missed it before

Reply

The idea is great, but the roots look kind of messy. I probably would have bought this if the roots didn't look like that.
Reply

This is cool. Strong color relationships and deft ( ha word of the day!) compositional handling. Good stuff.
Reply

I played this game last year. It won an award.
Reply

Wonderfull .... all energy in one place all elements in one place, strong combination i like it!!! powerfull with one word

Reply

Peggy, this is excellent! I was smiling from ear to ear when I read your message.

I'm so pleased you were inspired by my butterfly mandala. You have just inspired me, too. Thank you!

I will post your this in my journal, and invite others to submit a mandala as well.
I love the idea of the four seasons and the four elements. Wonderful!!!!


Reply

Thanks! I had a lot of fun creating it, and will probably do another one very soon. I read your journal, and thanks for featuring it! I can't wait to see what others create/have created.

Reply