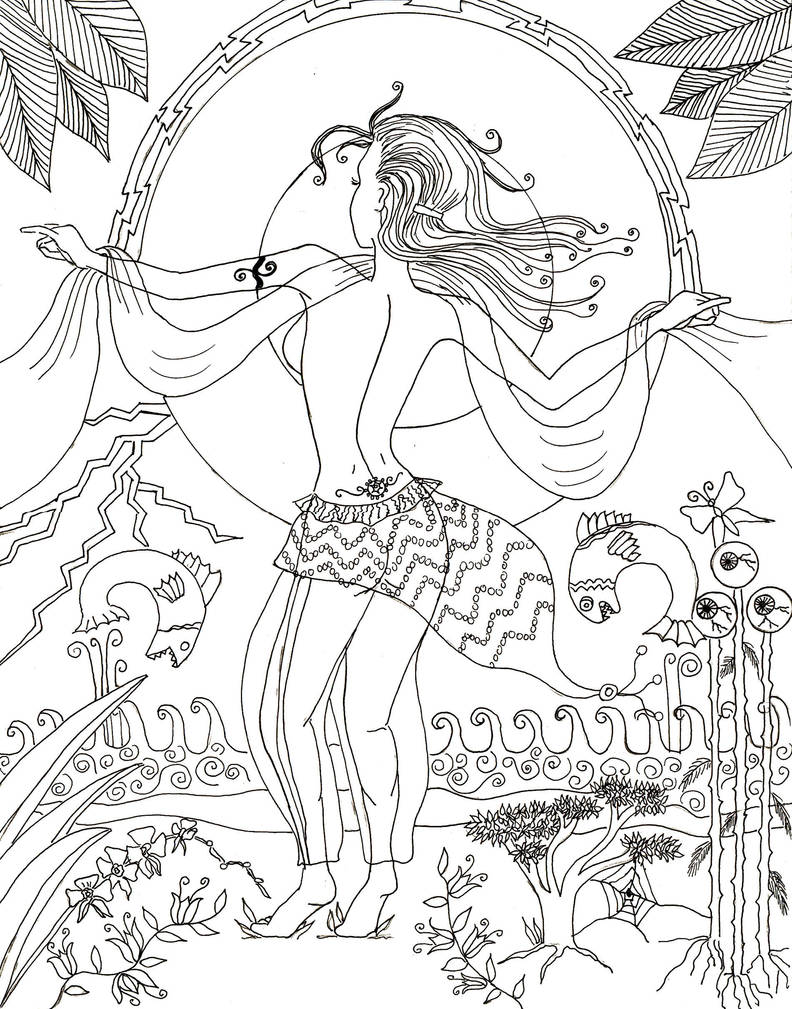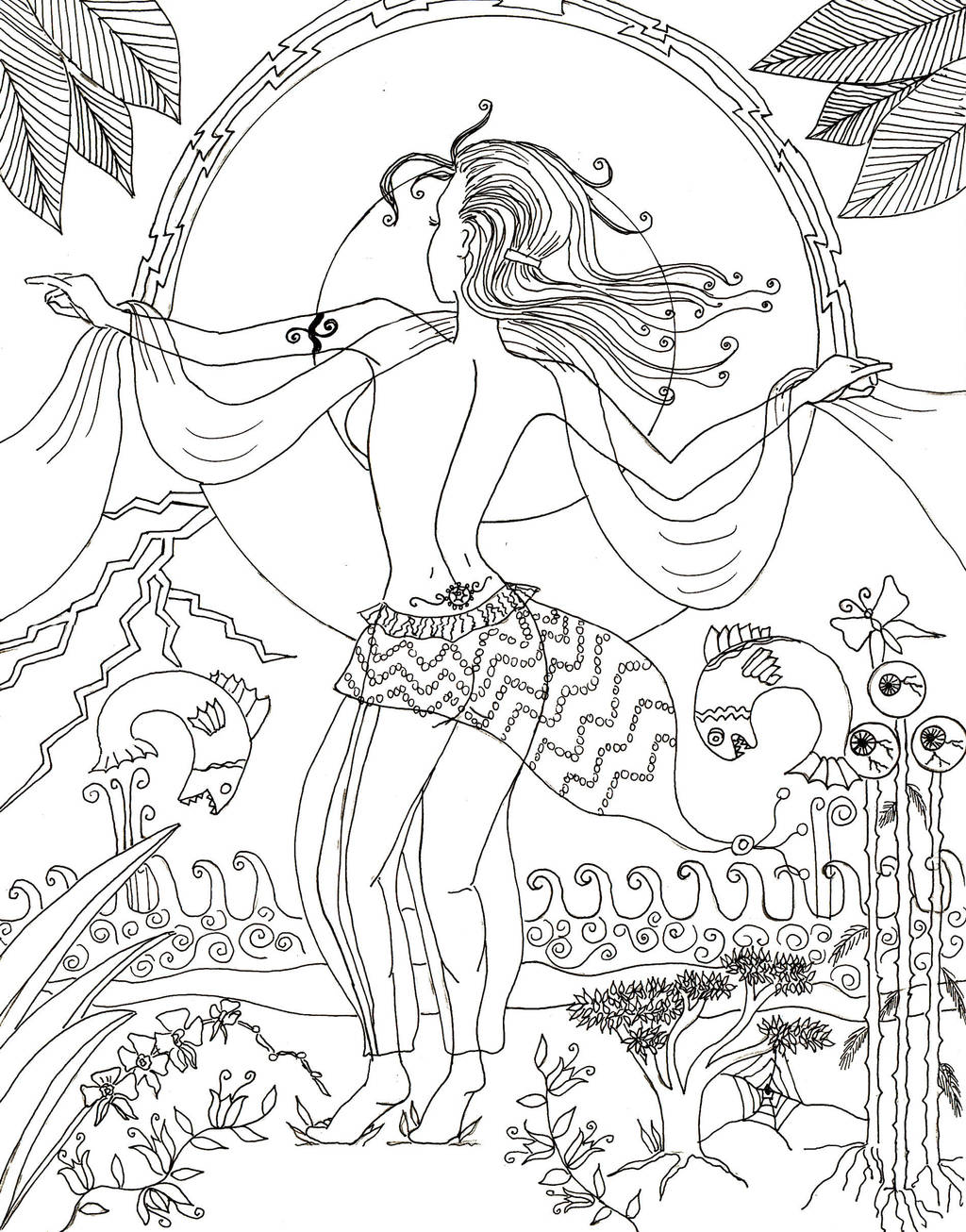 Watch
This is a line drawing of A Dance for the Moon before I color in the picture with Prismacolor markers.

It is of a woman doing a hip shake and snake arms, two common belly dance steps.

I love the eyeball plants!
Reply

Yeah, I thought, what does this need?? Oh yeah, surreal plants. Oh damn, I forgot to add in Venus flytrap plants...next time. I may do a whole thing with weird and surreal alien plants.
Reply