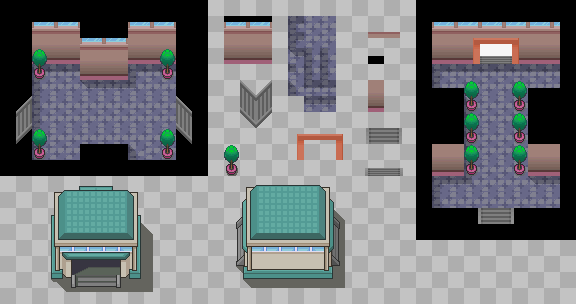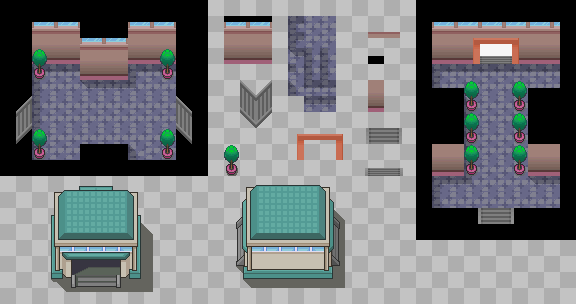 Watch
Platinum's gatehouse is my favourite of the 4th gen, so I was surprised to find no one had made tiles. Finally after an hour I got it perfect, and because it took me so long, I've decided to put it on here for everyone to use!
Update: Added the South/North Gatehouse tiles.
Update 2: I've added the outsides of the gatehouses, so now it's 100% complete. The original tile can be found here:
[link]
but I've heavily edited it and created the west/east one, so give credit to me as well as Reck if you use them.
Credit to Alucus for the bush, Reck for original exterior base and to me for the rest.

Mind if i use these tiles? (Will give credit)
Reply

do you think you can make a desing of a gatehouse likes the lower gatehouse in gen5?
Reply

Awesome! I've been looking for Platinum's tiles, since I only managed to do the HGSS ones xD
Reply

I'm glad it'll be helpfull to you

Most people did. When HG/SS was revealed so soon after Platinum's release, everyone just moved to that.
Reply

I like it

and I need it xDD
Reply

lol ironic isnt it this was the first tile set that i ever made lol yours is obviously better though lol
Reply