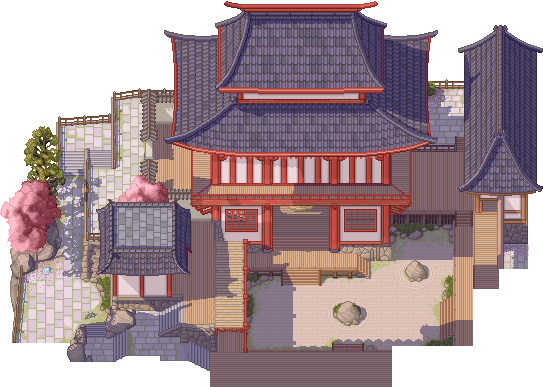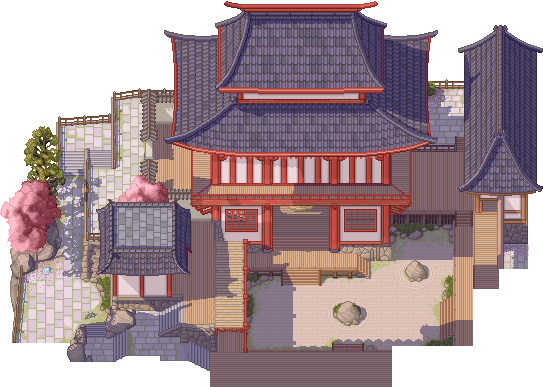 Watch
Instagram
The final version of the WIP I posted a few weeks ago:
Now Entering Hanamura
This really blew up more than I ever thought it would, so I had to finish it. It took me about 60 hours in total, but was completely worth it. And about 15 of those were spent on those trees alone, I hate doing them! xD
What do you think?
--------------------------
This is private, although I am open to licensing. You can find information on commissions on my profile, or email me directly at: jippily@gmail.com
This is one of the best pixel arts I have ever seen. The vision of this shows exactly how it would be if you were in a custom game and were overlooking Hanamura.

The originality was your pixel art, but the map wasn't exactly your idea (sorry if this seemed harsh, I'm not that good at writing critiques but this picture deserves one).

The technique of your pixel art is really impressive, especially your shading and detail which makes it really come alive.

And last but not least, the picture is the most incredible thing I have ever seen.

(I hope this is good enough).
The Artist thought this was FAIR
20 out of 23 deviants thought this was fair.
Absolutely wonderful piece! I really like how you managed to get the whole map layout done exactly how it is from the game, down to the walkways that wrap around the outer edge of the main capture point. I think where this art really shines though is how you added detail and texture to every aspect of the map. From the individual shingles on the rooftops to the lines drawn in the rock garden, there aren't any spots of just solid color that often happen in pixel art pieces.

The shading is also done very well, even showing the smaller details like the trimming of the shingles and the railing alongside the walkways. In some niche spots, the shading does seem a little bit inconsistent, such as the bridge to the right of the map that leads to the second capture point. Another suggestion is to probably upscale the whole piece after you're done with it, as the final picture is really small and I had to download it so that I could zoom in and look at all the smaller details.

Overall though, this is a fantastic piece! The layout is exactly as it is in game, the detailing is amazing, and the whole piece lends itself to pixel art very well. I look forward to any newer pieces of art you decide to make!
The Artist thought this was FAIR
15 out of 15 deviants thought this was fair.