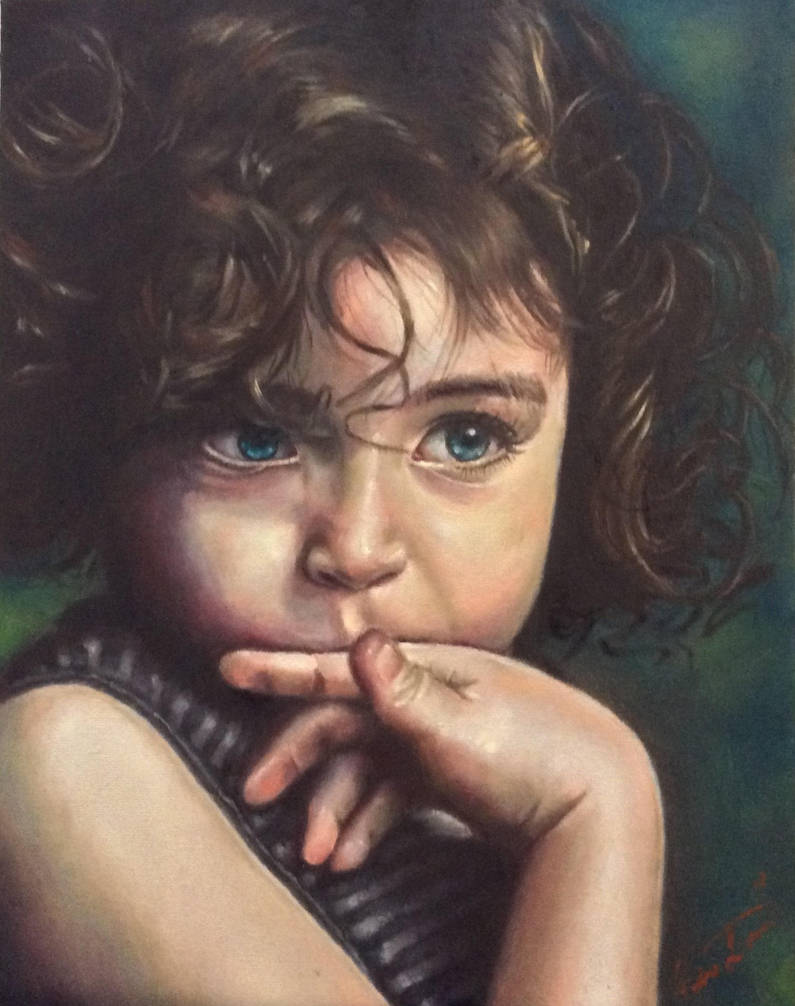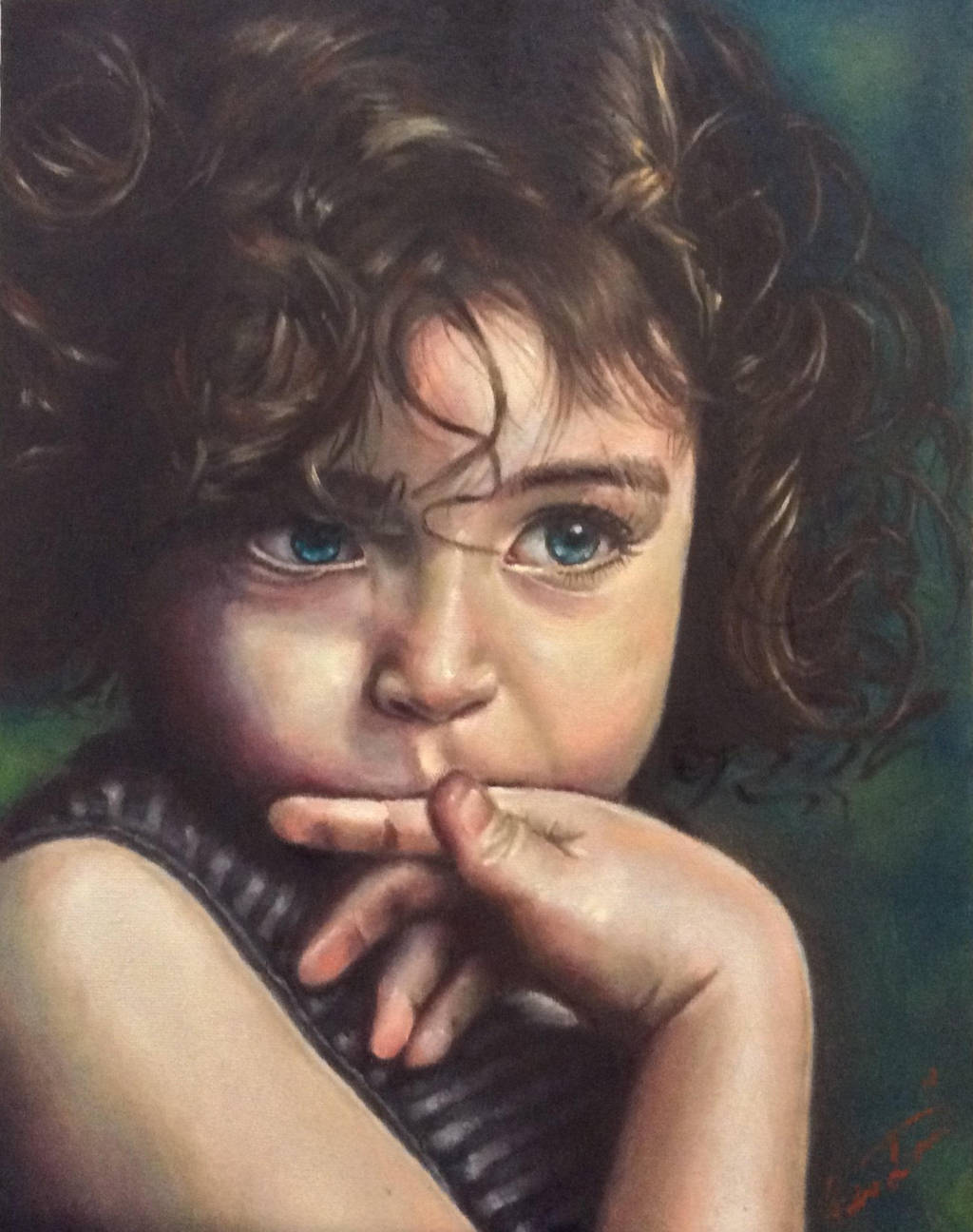 Watch

beautifully dropped the emotions, feelingsand shades over her face. True childhood reflected. The child's natural innocence, hairs and look truly reflects your soul.
Reply

I absolutely love this! The texture of the hair is wonderfully done.
The skill tone, lights and shadow are skillfully done...
the beautiful way you've captured the emotion in her face...
it has such power in the quiet moment that has been captured.
I too paint in oil
sachin-kaushik.deviantart.com/…
Reply