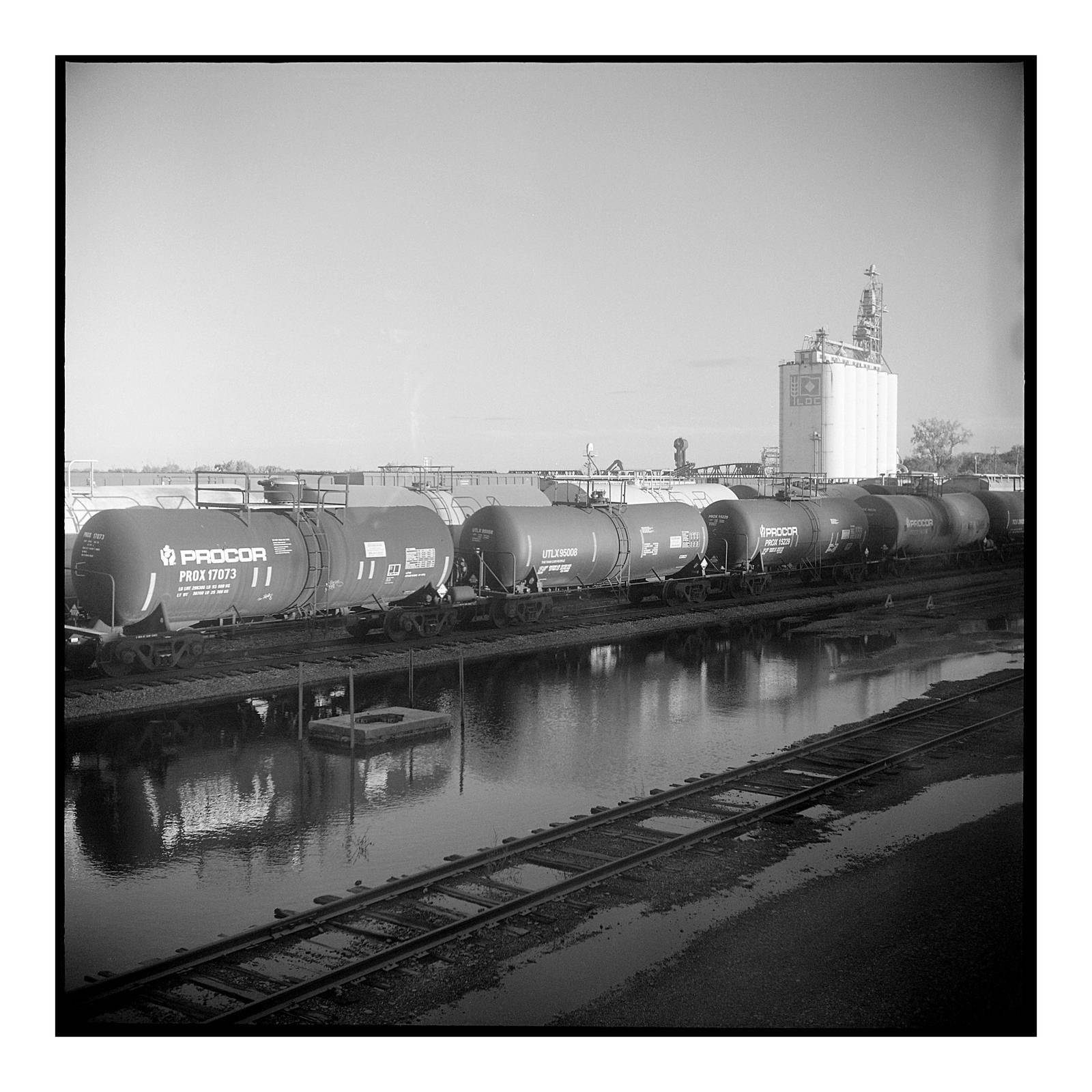 Watch
On Amtrak train #5, the California Zephyr, en route from Chicago to San Francisco.
We stopped briefly outside of Burlington, Iowa.
Yashica-D
Ilford HP5+
Epson Perfection V500 Photo scanner

Vintage stuff - the lines, the reflection, the space, the tones. All the goodness. Even a gentle vignette.
Reply

Nice shot! Track's a bit rough in the foreground, though.
Reply

Reply

Reply