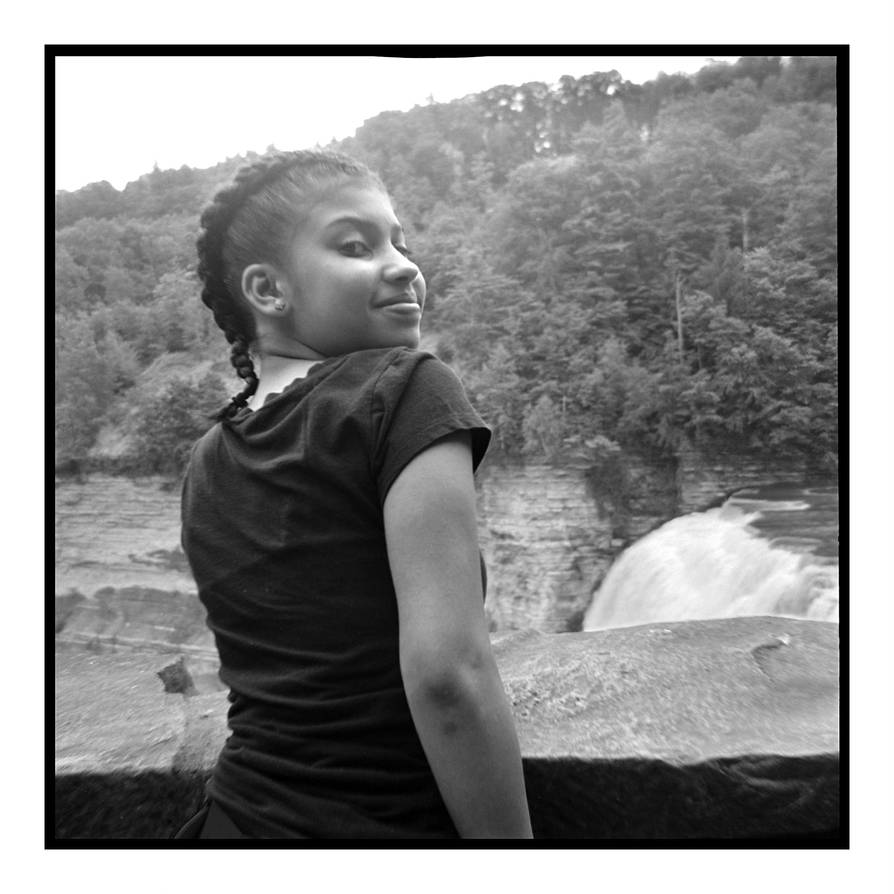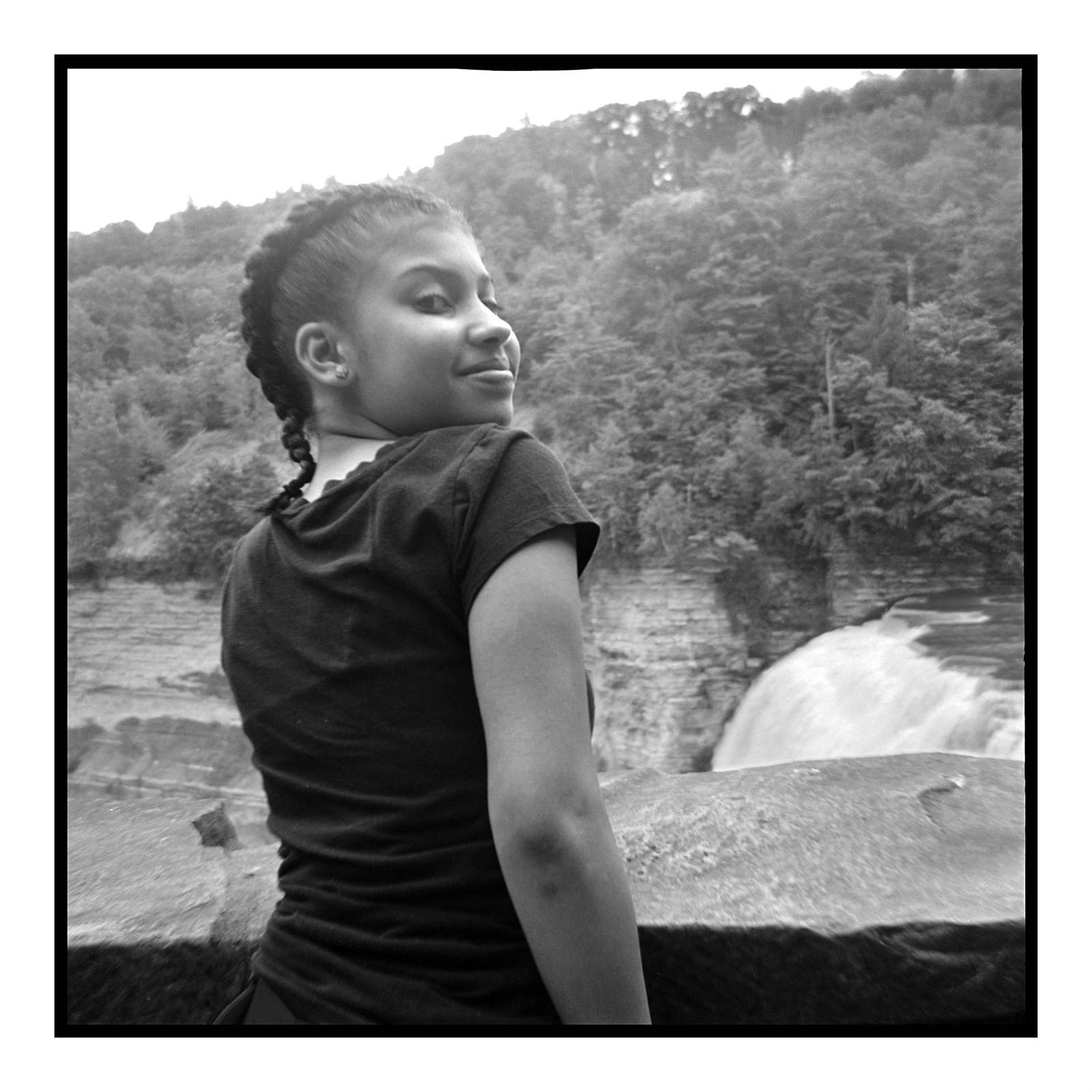 Watch
ctryon50
and I took Xahjay to Letchworth State Park last week. I took the Brownie with a mostly empty roll of film. Photos were taken. This is frame thirteen out of twelve, something I cannot do with the Yashica-D which spaces the frames a bit further apart and counts shots as well as ratcheting the distance.
Kodak Brownie Reflex 20
Ilford FP4, respooled onto a 620 spool
Epson V500 scanner
Square as always.

Two interesting facts here. Besides the charming young girl, with attitude, is where you shot this, at a photogenic spot in the background. That's how powerful the girl's image is to overtake such an equally powerful river scene. The sharing of the frame works well for me, allowing neither factor to overtake, a good compromise. Sometimes I think too much into the actual moment, while more likely than naught it was just dumb luck as in things coming together. It takes a special talent to consistently catch the fleeting moments we show, just now and then. This time is was right on.

The tones, on my screen were lighter than I wanted, her face slightly washed out. I think they are there in the negative.

eugene

Save this one for the gallery.
The Artist thought this was FAIR
6 out of 6 deviants thought this was fair.

Wow, Steve, that is a classic, and beautiful capture! You also really have an excellent control over the Brownie!

Cheers,
Mark
Reply

Excellent 😊 perfect lighting and attitude 😊
Reply

Reply

Excellent Portrait.

Reply

Reply

Reply