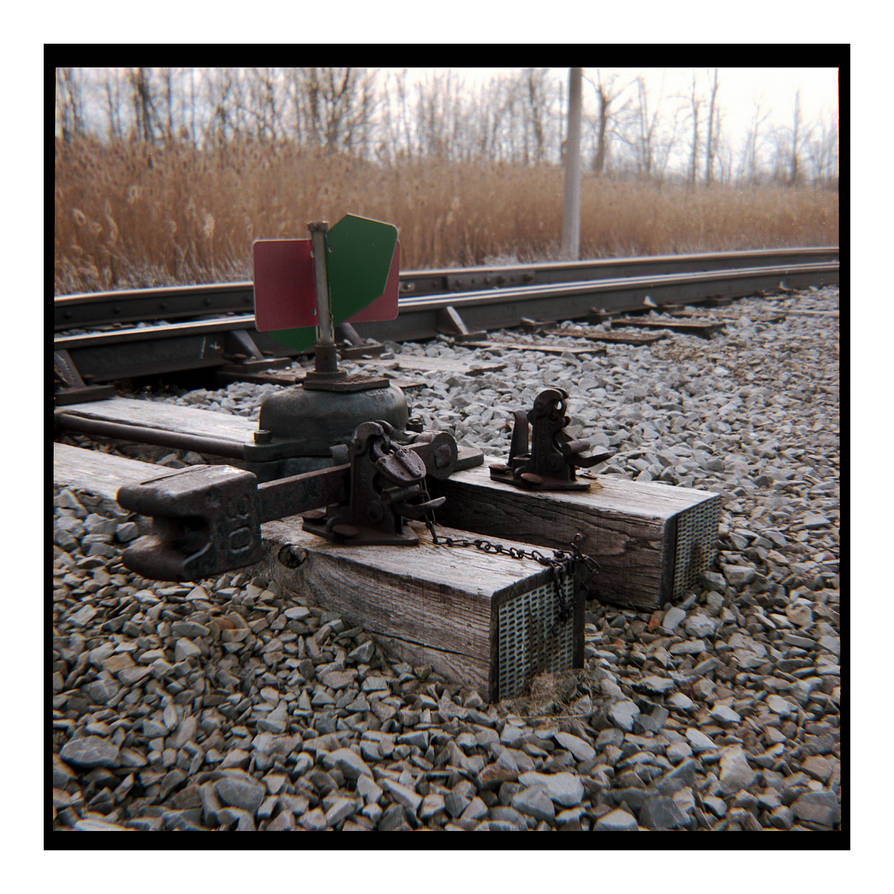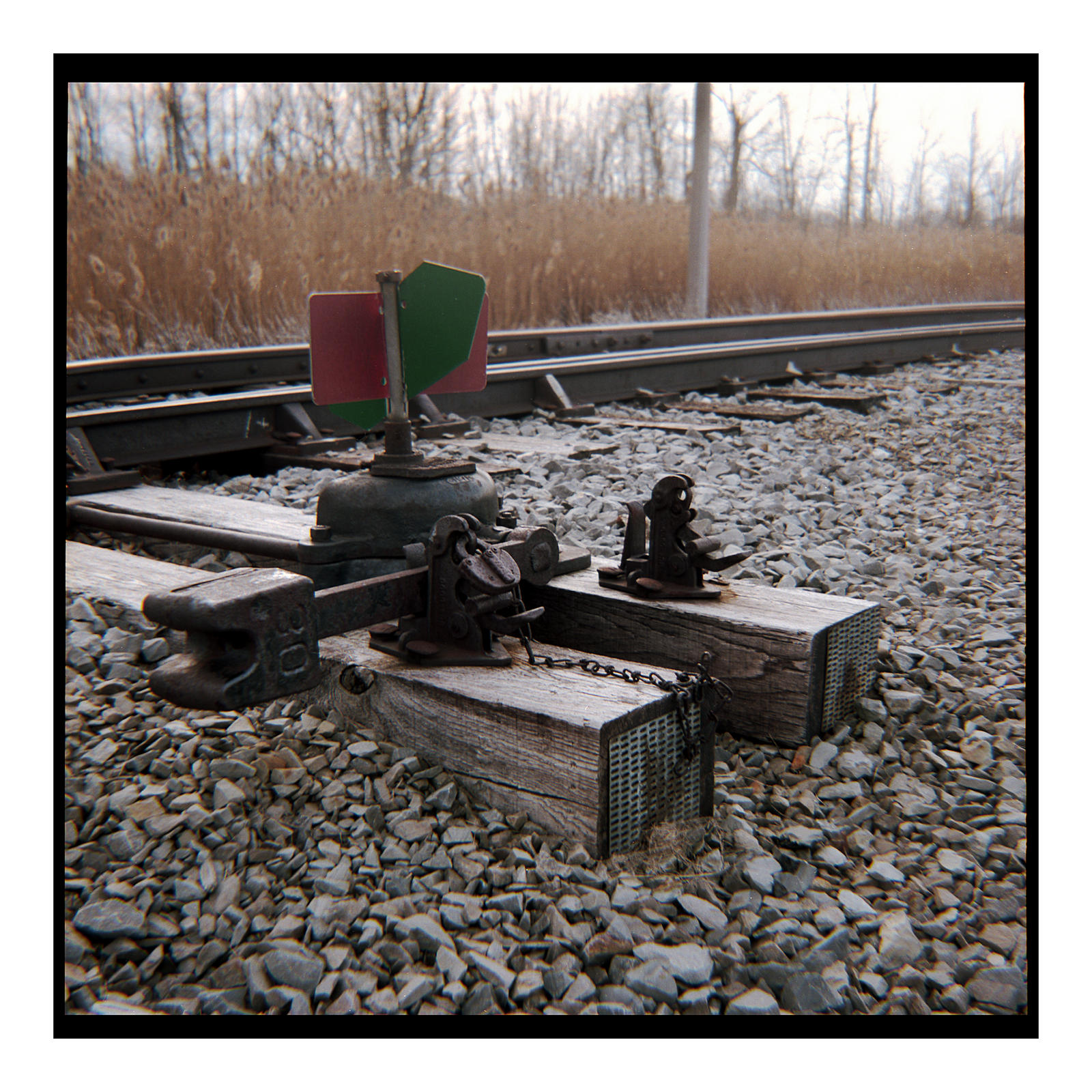 Watch
This is from February, before March came in like a lamb at a dead run in front of a whole pride of wind and snow lions.

Kodak Brownie Reflex 20
Kodak Portra 160, respooled onto a 620 spool
Epson V500 scanner
Now, this appears to be a rare sight on a site like this! 2017-090 Switch is what I could call a shining sample of some of the finest and most detailed railroad art one would ever see here. Being a huge fan of railroads...Especially model ones, 2017-090 Switch jumped out at me, like a powerful, majestic griffin or other mythological creature. The description is very well done, however, this picture offers a level of detail, which could only be seen by a bird or even a mouse. This kind of perspective makes for many more intriguing shots like the one above. Plus, the browning foliage can still be seen, indicating winter's grip on this parcel of land has not yet been released from it. One can only imagine what it might be like to be such a critter, sitting or standing here just mere seconds before a big, powerful train roars by them, the shrill whistle being enough to scare just about anything or anyone away. Now, this is what I call 'the finest art'!
The Artist thought this was FAIR
2 out of 2 deviants thought this was fair.