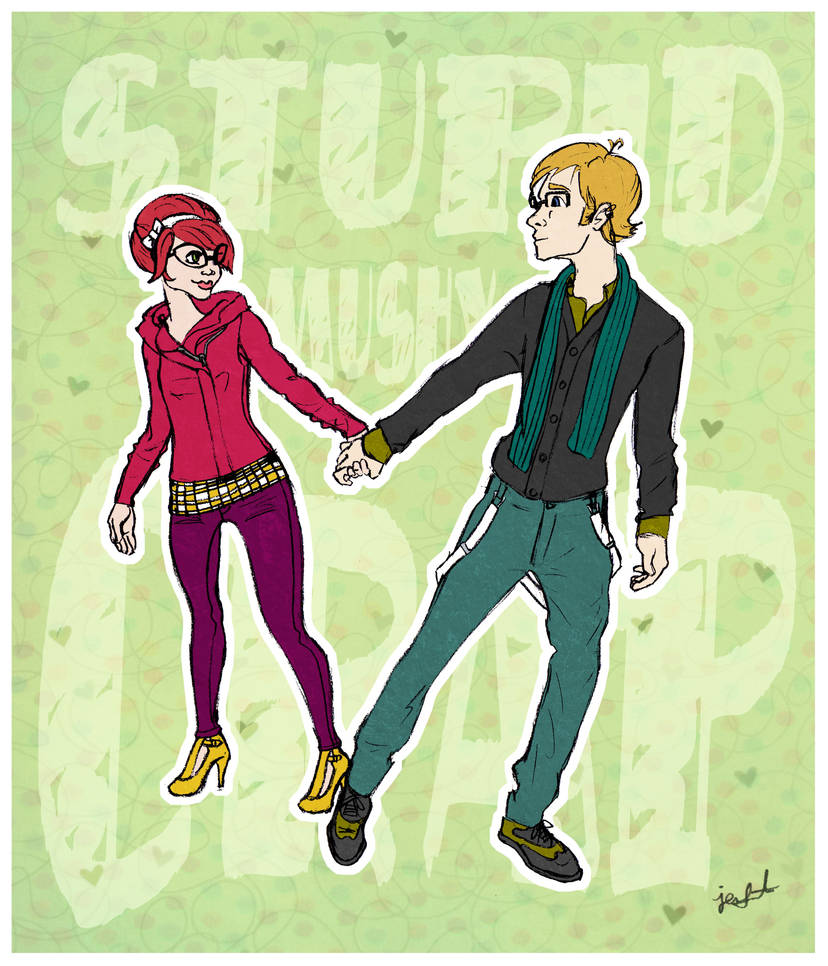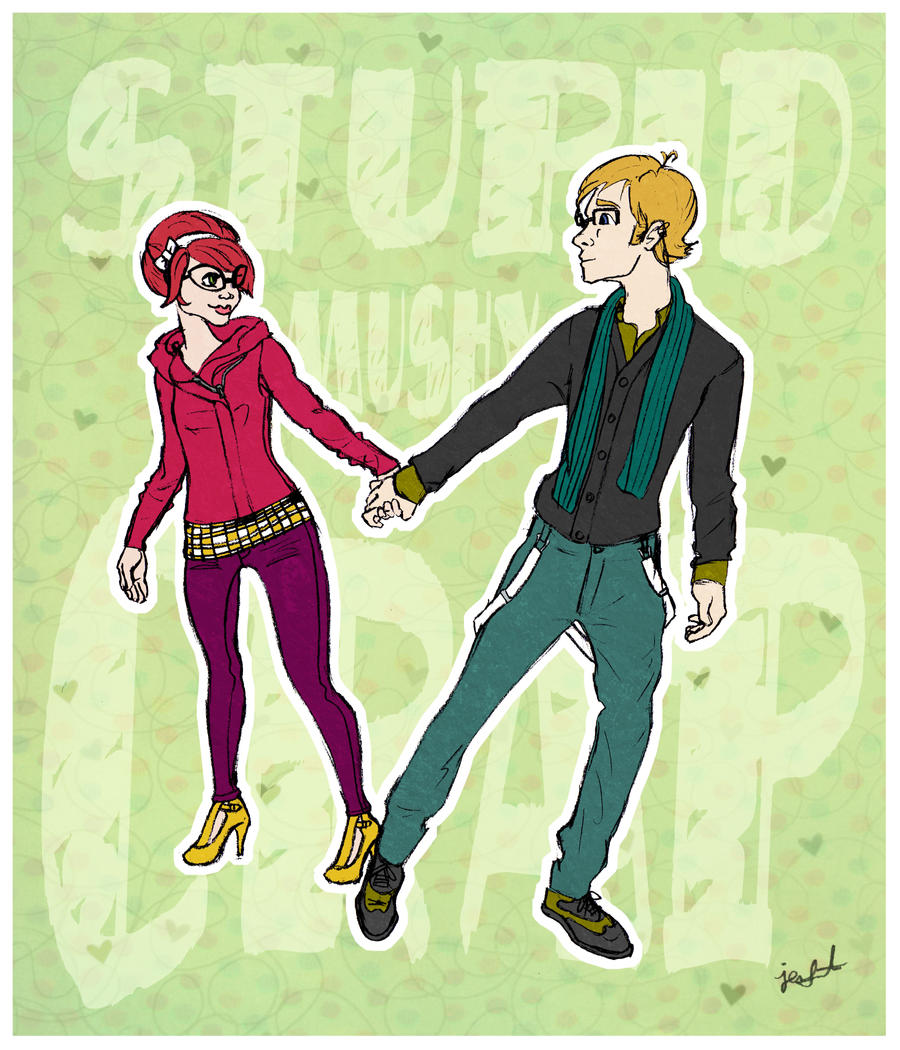 Watch
HOLY CRAP it's been a long time since i coloured anything digitally
(it's also been a long time since i've submitted anything. at all....shhhhhh)
This was supposed to be for Valentine's Day. Aha. ha. ha.
These are Sanne's lovely characters. Yup, that's right, Jill has actually grown on me.
but don't worry, the secret alliance of doom shall never die!
Ridiculously colourful pants? I have no idea what you're talking about...
Jill and James belong to

pose referenced from
[link]
by

textures from




I LOVE ME SOME STUPID MUSHY CRAP. EXCEPT THAT THIS ISN'T CRAP. OR STUPID. But it's mushy and while I still prefer James as a bitchy and grumpy asshole, I really love him together with Jill and I LOVE that she's growing on you. 8D

Oh god, I love this so much. Seriously. Their outfits, AAAAH! <333 That is one DAMN snazzy James here and my urge to draw him all dapper RISES. Dang, so great! Also, DAT POSE. It really fits them. They're not quite going together (even in different directions, kinda) but at the same time, they're not far apart, either. Really matches them. YOU ARE AWESOME. I already knew that but it can't hurt to tell you again. And again and again!

God, this SO made my evening. LOVE IT! LOVE YOU! THANKYOUUUUUUUU!



Reply