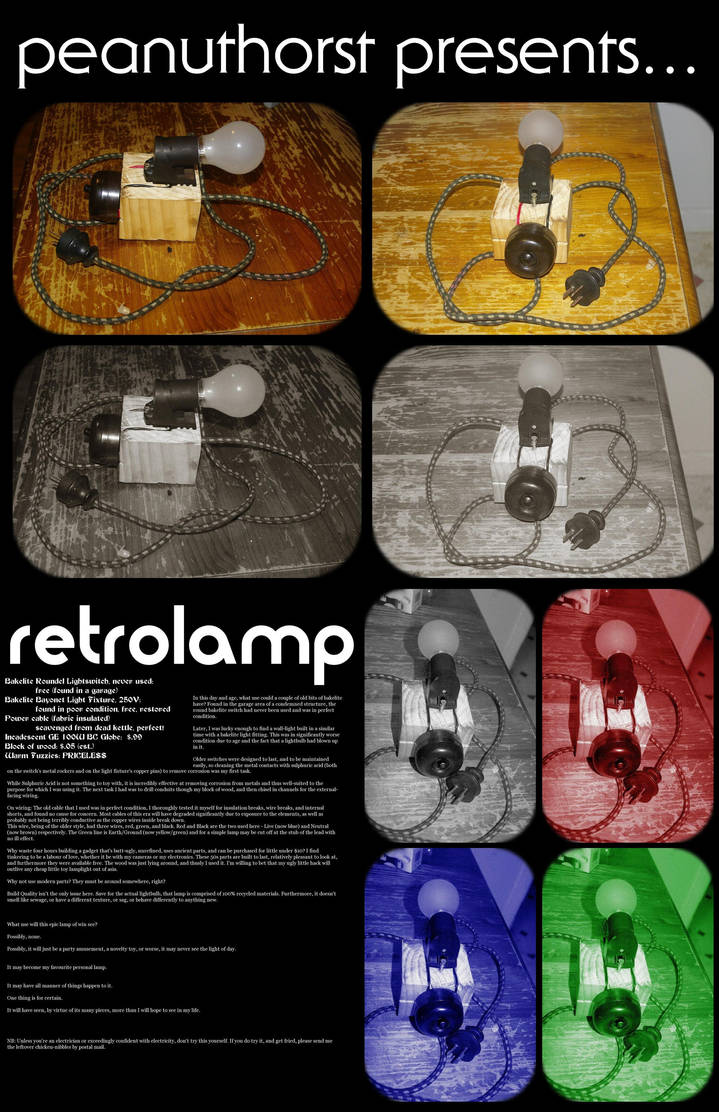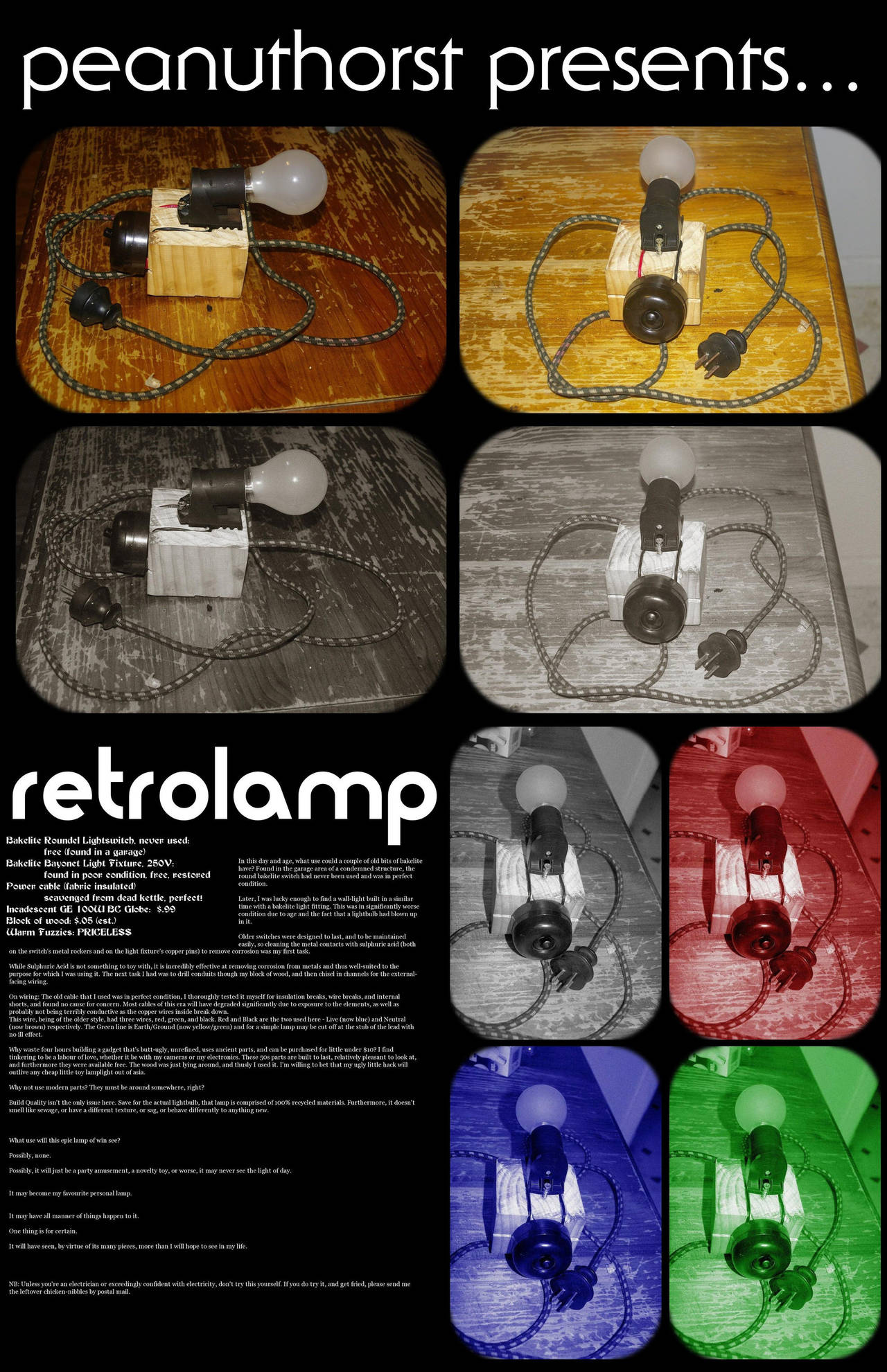 Watch
The Retrolamp is my own creation, and this is its introduction to deviantart.

Artisan crafts involved were mainly electrical skills, but it was necessary also to restore the components used.

Enjoy.

What the fuck is that? And what the fuck is that supposed to do?

Reply

wouldn't you just love to know, honey

Reply

Oh of course I would. Is it a newer and improved dildo?

Reply

surprisingly it is not!
it is a lamp. made of entirely recycled stuff, except of course the lightbulbs. (which you'd know if you read the full thing

)
how's it going babydoll?
Reply

That's ok sweetness. I was just playing. I know what it is. I was just teasing you.

I'm miserable as always. How's you? I have an idea for a photoshoot btw. I've been meaning to call you and tell you about it, but kept getting sidetracked by morons.
Reply

Reply